---
Do you like scary movies?  Whether you do or don't, it's important to recognize that the allure of horror provides us with a psychological thrill ride, helping us explore the darker sides of society as well as our own personal fears.  With Halloween upon us, now's a good time to sit on the edge of the couch, clutch the popcorn, and try your best to keep your eyes open while watching these hair-raising features.  Just remember, they're not real…
Monster Movies
Frankenstein
Based on Mary Shelley Wollstonecraft's book, Frankenstein features the egotistical scientist who attempts to create the perfect human as well as the grotesque monster that takes revenge on his creator.  A classic in every sense, this movie stars Robert Dinero, Kenneth Branagh, and Helena Bonham Carter, and is faithful in retelling of this timeless tale.  
Dracula
Directed by Francis Ford Coppola, Dracula follows Count Dracula as he travels from Transylvania to the foggy streets of London in search of his damned wife, Elisabeta, as well as additional victims.  Inspired by Bram Stoker's book, this movie features Gary Oldman, Winona Ryder, and Anthony Hopkins in an evocative tale of the world's most recognized vampire.     
Psychological Horror
The Shining
Snowbound in a Colorado hotel, writer Jack Torrance and his family are haunted by the hotel, Jack's dementia, or possibly both.  With a psychic son who can see both the past and the future, terror turns to violence as Jack attacks his family.  Based off Stephen King's novel and directed by Stanley Kubrick, The Shining is sure to chill your soul.
Psycho
When a young woman stops at the Bates Motel for the night, she learns the hard way that a boy's best friend is his mother.  Starring Anthony Perkins and Janet Leigh, Alfred Hitchcock presents one of his most iconic films full of thrills, chills, and suspense that will make you cringe for sure.
Supernatural Terror
The Exorcist
After a young girl becomes possessed by a demon, a disillusioned priest faces an old foe while performing an exorcism on the child.  With a wicked combination of horror and religion, The Exorcist portrays the ultimate battle between good and evil, taking William Peter Blatty's book a step further with horrific visualizations you won't soon forget. 
Insidious
Things take a turn for the worse when Josh and Renai's son Dalton falls into a coma without any scientific explanation and ominous occurrences start to happen.  As months pass, the family realizes that the house isn't haunted- it's their son.  With astral projection, nefarious spirits, and parallel worlds, this movie will make you think twice about going to sleep. 
Zombie Flicks
28 Days Later
After a virus sweeps the United Kingdom, the world is turned upside down as the dead walk, and Jim has just woken up from a coma.  In a fight for survival, he meets Selena and other survivors as they seek safety in a world of total discord.  Full of fast-moving zombies, 28 Days Later is a haunting, action-packed film worth watching.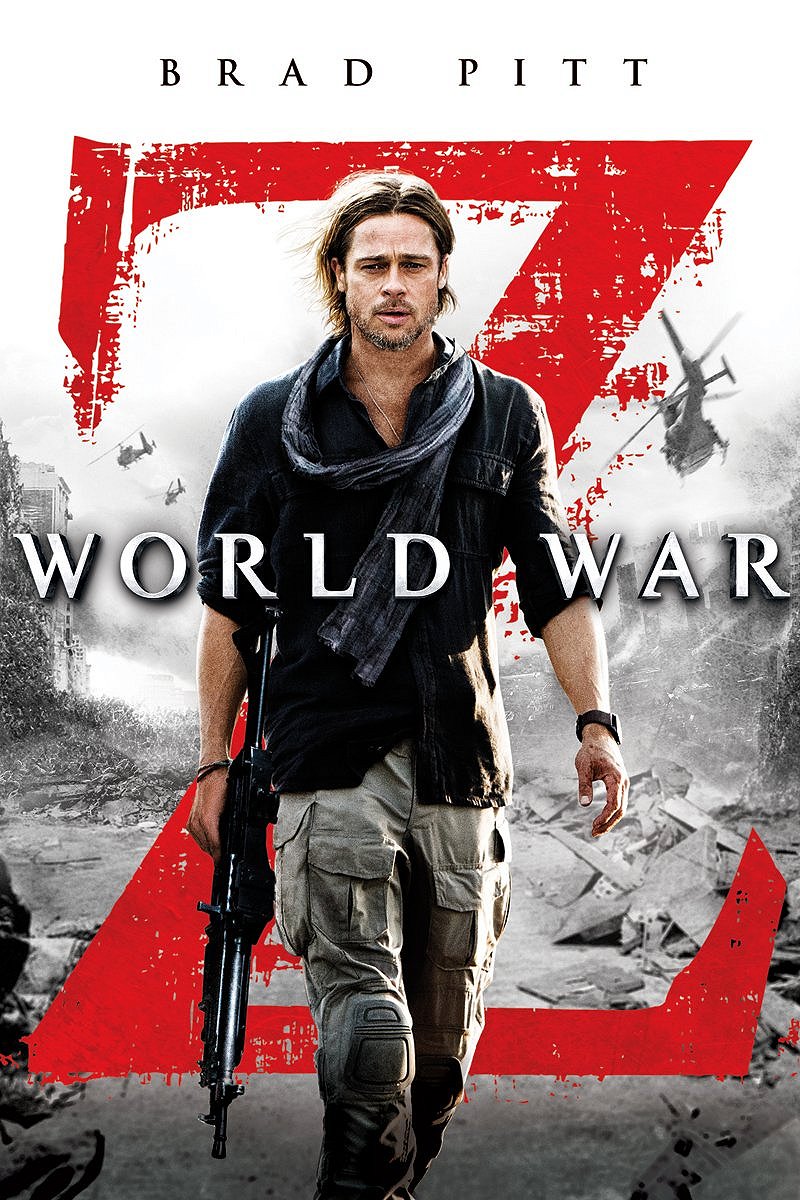 World War Z
Brad Pitt stars as Gerry Lane, a United Nations employee who travels the world in search of a cure for the zombie pandemic, but will he save what's left of humanity before it is completely destroyed?  A far stretch from Max Brooks' book, World War Z is still an intense action-packed thriller.
Laugh Out Loud Scary (More Zombies…) 
Shaun of the Dead
There wasn't much going on for Shaun until the zombie outbreak swept England.  He held a dead-end job as an electronics salesman; got dumped by his girlfriend; floundered as being a son; and spent every night drinking with his best friend, Ed.  Now, it's up to him to save their family and friends in this bloodstained, amusing British comedy. 
Zombieland
Known formerly as the United States of America, Zombieland is now home to a mass population of flesh-eating zombies and a minority of humans named after their former hometowns- Columbus, Tallahassee, Wichita, and Little Rock.  The quartet travel across the states seeking adventure, romance, and Twinkies in a hysterical escapade chalk-full of useful tips and a high body count.
*Bonus*
Cabin in the Woods
Written by Joss Whedon, Cabin in the Woods is a hybrid of horror, humor, and zombies with a pinch of fantasy.  Five friends go to a remote cabin and all hell breaks loose.  Literally.  The plot sounds pretty typical of a B horror flick, right?  That's how it may appear, but the movie is full of clever, multiple layers, memorable characters, and twists and turns that will keep you guessing until the end.
Share This: