---
Did you know that the Shorewood Public Library has an Oscar-winning DVD collection?  Literally.  Here's just a quick overview of a few of our award-winning films waiting for you to check out.  And, make sure to stop by our Oscar display where you can share your favorite film of all time and take home an Oscar guide to play along! 
Roman Holiday | 1953 Nominee for Academy Award for Best Motion Picture
Princess Ann shrugs off her royal obligations for a day to explore Rome where she bumps into American newspaperman Joe Bradley.  A brief romance ensues in this bittersweet, modern Cinderella story that remains classic in its own right.
The Apartment | 1960 Academy Award for Best Motion Picture
C. C. Baxter is climbing the corporate ladder in a large insurance company, but things move more quickly for him when he starts to lend out his apartment to company executives so they can entertain their girlfriends.  Trouble turns out when he falls in love with Fran Kubelik, his boss' mistress, in this bittersweet comedy.
Dances with Wolves | 1990 Academy Award for Best Picture
Lieutenant John Dunbar is sent to the vast wilderness on the western frontier where he is instructed to protect the U.S. outpost from the Sioux Indians.  However, Lieutenant Dunbar befriends the indigenous people, and has a conflict of loyalty when the United States Army encroaches in this historically-detailed, sweeping western.
Titanic | 1997 Academy Award for Best Picture
102 year-old Rose DeWitt Bukater recalls her vivid memories of the Titanic's ill-fated maiden voyage and her brief amorous relationship with penniless artist Jack Dawson.  One of the most expensive movies of all time, Titanic is a tearjerking love story as well as a touching, historical drama.
Crash | 2005 Academy Award for Best Picture
More than just lives collide after a fateful car accident takes place on Los Angeles' city streets- strangers lives become intertwined and interlocking stories begin to develop.  Provocative and complex, this moving drama examines race and gender in the United States with an intimate point of view.      
Slumdog Millionaire | 2008 Academy Award for Best Picture
18 year-old orphan Jamal Malik has the opportunity of a lifetime to win 20 million rupees on India's version of "Who Wants to be a Millionaire?," but before answering the final question, the police arrest him on the suspicion of cheating.  Jamal recounts the stories of his life, each answering one of the game show's questions, in this sensationally gripping movie.
The King's Speech | 2010 Academy Award for Best Picture
King George VI assumes the throne after his brother abdicates, however many do not see him as a leader because of his stammer.  Working with a speech therapist, George the VI is able to find his voice, and this historical rendition highlights the importance of friendship and the intrinsic characteristics of what it takes to lead a country during war.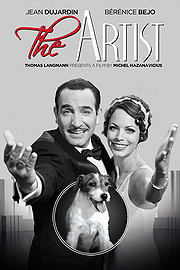 The Artist | 2011 Academy Award for Best Picture
Occupations collide when silent film star George Valentin bumps into Peppy Miller, a young dancer whose career takes off as George's dwindles with the advent of talking pictures.  Part romance, comedy, and drama, The Artist reminisces a black and white silent film with a touch modern magic.
Share This: