Family Events
Showing posts tagged as Family Events.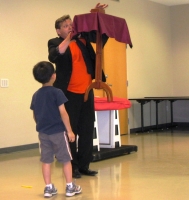 Hot fun is on tap for all ages
Read More
On Saturday, May 31 at 6pm, we are welcoming Stone Soup Shakespeare to the library lawn for an evening of comedic fun. You don't need to be a scholar to appreciate the wit and insight of Shakespeare's work, and Stone Soup Shakespeare makes it their mission to let this be known.
Read More
Previous
Next