Make a Difference... Volunteer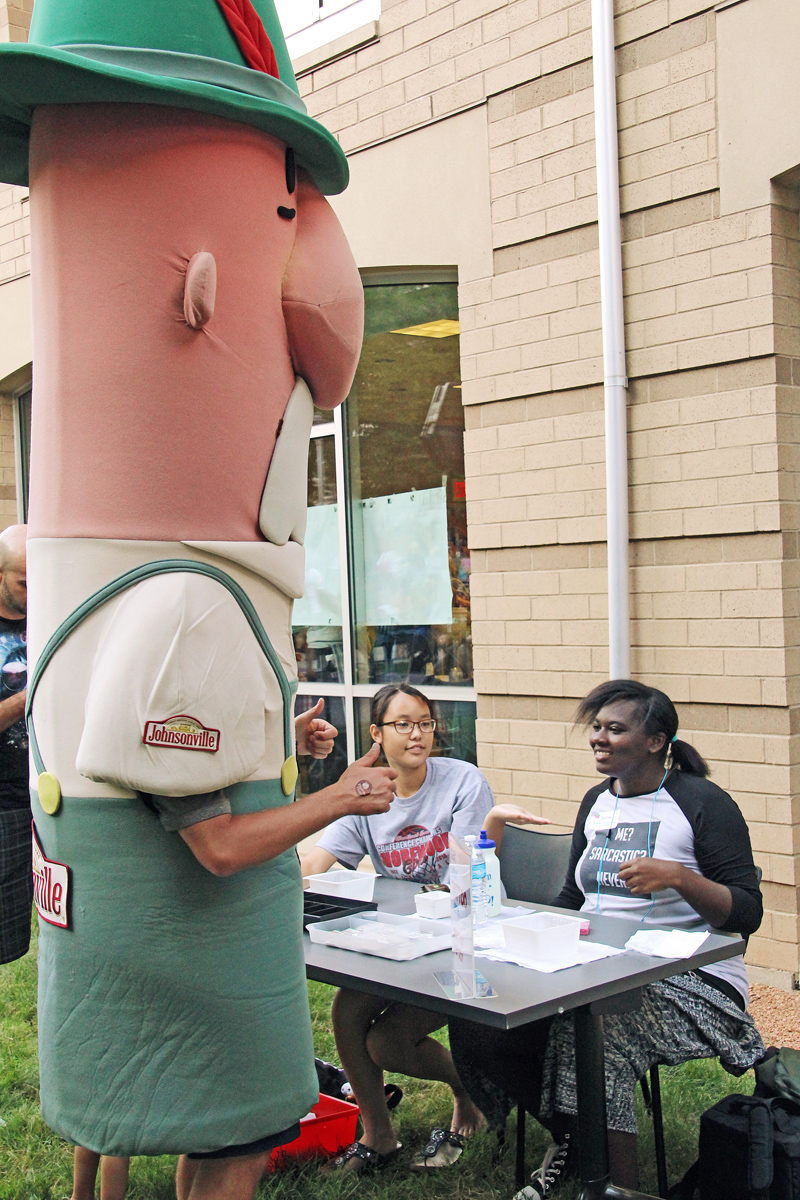 Are you a student in grade 7-12 who lives in or near Shorewood? TAB is the place for you! Have a voice in your community, make a difference, gain experience that looks great on college applications. TAB members contribute their opinions, ideas, time and skills to make the library useful and inviting for teens. Think your voice would be an excellent addition to TAB? Read on!
TAB members come together
TAB meets once a month during the school year, but, because we know you're busy, attendance is not mandatory. It is highly encouraged and is the main way that you contribute as a TAB member!
TAB members volunteer
As a TAB member, you will have opportunities to volunteer at the library during both the school year and the summer. (Note: If you would like to volunteer but not attend meetings, please consider becoming a teen volunteer!)
TAB members Communicate
Preferably via email and definitely in a timely fashion!
TAB members participate
Besides meetings and volunteering, TAB holds events like "Bring-a-Friend Friday" where they play games, hang out, and do projects around the library. There are lots of ways to keep involved.
If you do not attend any meetings or volunteer events within a year after you submit your application, your name will be taken off the TAB member roster.
TAB members go far
If you are a reliable and participating TAB member, it looks great on applications! Outstanding TAB members who apply for a job as a shelver at the Library may get hired if they have a strong track record of reliability and knowledge of the library. Your participation in TAB also looks great on a college application!
TAB members keep it awesome
TAB is a group of middle and high school students, mostly from Shorewood but also from Milwaukee Public Schools, and area private schools. TAB members keep an open mind and a great attitude when confronted with people, situations and opinions that are unfamiliar.
If you are interested in joining TAB, print and fill out the (PDF) application below. You can also pick one up at the library. You must have a parent sign it! Please return the application in person to any of the service desks at the library.