---
Railroad fever is sweeping Shorewood as we all anticipate the arrival of the "Ghost Train." If you've been to the library recently, you know we've also "been working on the railroad." Thanks to a very generous grandmother, our young train fans are now riding the rails in style. Her donation allowed us to purchase a new deluxe train set outfitted with brand new tracks and shiny new rail cars. The "top-of-the-line" set features grooved tracks so even our youngest train enthusiasts can chug along.  Our more experienced railroaders can use the tracks to design their own unique railway. With a little tender loving care, we hope to keep these tracks in service for years to come.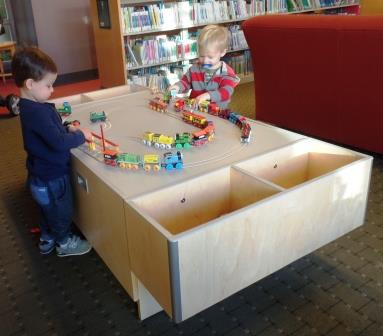 Keeping with Shorewood's current state of train-mania, we also have a book display featuring trains and ghost stories. Grown-up train buffs will want to check out the Shorewood Historical Society's multi-panel chronicle of Wisconsin railroads, now on display in the Adult Room.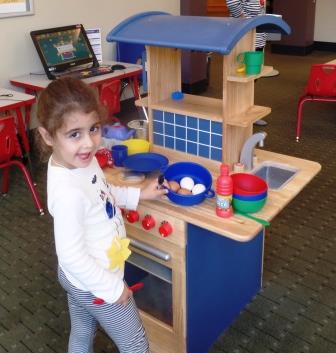 Creative kids with more domestic leanings haven't been left out of the excitement. The Early Learning Center now has a new kitchen set thanks to the Friends of the Library. Our preschool chefs have been busy cooking up some one-of-a-kind dishes and lots of fun! Stop in and see what's on the menu today.
Share This: