---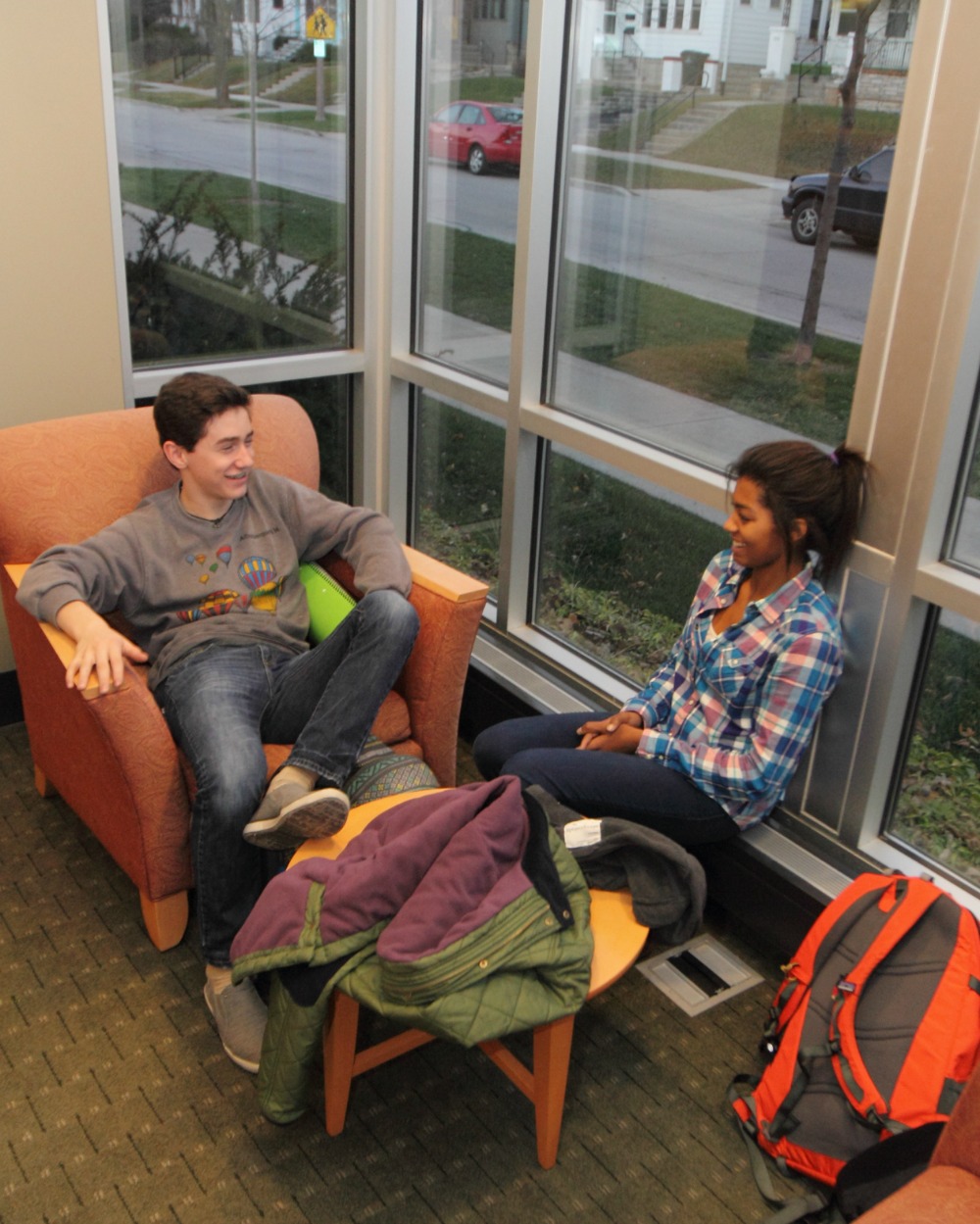 We've all heard someone ask "Does anyone even use the library now that we have internet?" Of course, the answer is a resounding YES. Technology has actually increased library usage and allowed us to expand our services. We offer information and entertainment in more formats than ever before. Thanks to online access, the library is available 24/7 right here at ShorewoodLibrary.org. There might not be a librarian there to answer your midnight question, but our librarian-selected authoritative resources sure are!
We help people navigate the complex and ever changing world of technology from setting up basic e-mail accounts, to downloading books to an e-reader, to identifying the best databases and websites on special topics. We do all of this and still continue our dedication to books and reading: we love books and we know you do, too. We might use more e-books these days but there's no harm in getting your book fix in any format available.
The library also serves as a community center – hosting art exhibits, author visits, family programs, and other special events like the gala and auction for Plein Air Shorewood.
Shorewood residents recognize the value of their library. More than 10,000 of Shorewood's 13,000+ residents have library cards. In 2013, there were 203,373 visits to the Shorewood Library. During those visits, people checked out more than 356,000 items and used our public computers 44,966 times. Nearly 8,000 people attended our 282 programs. So far, the 2014 numbers show we are even busier than last year! Pop in after school or on a Saturday afternoon and you'll see what we mean.
So the next time you hear someone ask if anyone goes to the library in the so-called "Google Age," let them know that Shorewood says "yes" over 200,000 times a year. Happy National Library Week indeed!
Share This: