---
Baseball is back, and we've ONE, TWO, THREE books that you will want to check OUT:
The Best Team Money Can Buy: The Los Angeles Dodgers' Wild Struggle to Build a Baseball Powerhouse by Molly Knight
After being driven to bankruptcy, an investment group purchased the Los Angeles Dodgers for whomping $2.15 billion dollars with the intention to bring home a World Series championship.  With the highest payroll in Major League Baseball, the Dodgers brought on superstars like ace pitcher Clayton Kershaw, the young and brash rookie outfielder Yasiel Puig, the "socially awkward" pitcher extraordinaire, Zack Greinke, and, to pull it all together, Don "the Hit Man" Mattingly to manage.  Through interviews with both players and management, Knight quickly surmises that money isn't everything: building a team takes the perfect balance of talent, personality, and mood.  Even if you're not a Dodgers fan, you should read this book; you're going to wish every MLB team published an in-depth story like this. 
Bucky F*cking Dent by David Duchovny
Ivy League graduate Ted Fullilove plans to write the great American novel, but in the meantime he's slinging peanuts at Yankee Stadium.  When he learns that his estranged father, Marty, is dying of lung cancer, Ted returns to his childhood home to help care for him.  Marty is a cantankerous, profane, and canny Red Sox fan, and Ted starts to realize that when the Sox lose, his father's health plummets.  With the help of Mariana, Marty's caretaker, and some neighborhood old-timers, the gang fakes a winning Red Sox season to keep Marty's health stable.  In a coming of age story, former X-Files star David Duchovny examines the relationships between fathers and sons, the long-standing contention between Boston Red Sox loyalty and New York Yankees pride, and the passage of time.      
The Pine Tar Game: The Kansas City Royals, the New York Yankees, and Baseball's Most Absurd and Entertaining Controversy by Filip Bondy
One of baseball's most infamous games, the Pine Tar Game, was played on July 24th, 1983 when the good 'ole New York Yankees took on the small-town Kansas City Royals.  The Yankees led 4 to 3 in the bottom of the ninth inning when the Royals' third baseman, George Brett, hit a two-run home run.  However, the home run was nullified due to an obscure rule about the amount of pine tar applied to Brett's bat, and Brett was called out.  The Yankees won, but the story doesn't end there, and veteran sportswriter Filip Bondy saw it all.  With fresh commentaries from players and officials, Bondy takes a close look at cheating tactics and how they've evolved to influence the game today.     
For more baseball books, check out our display by the adult information desk: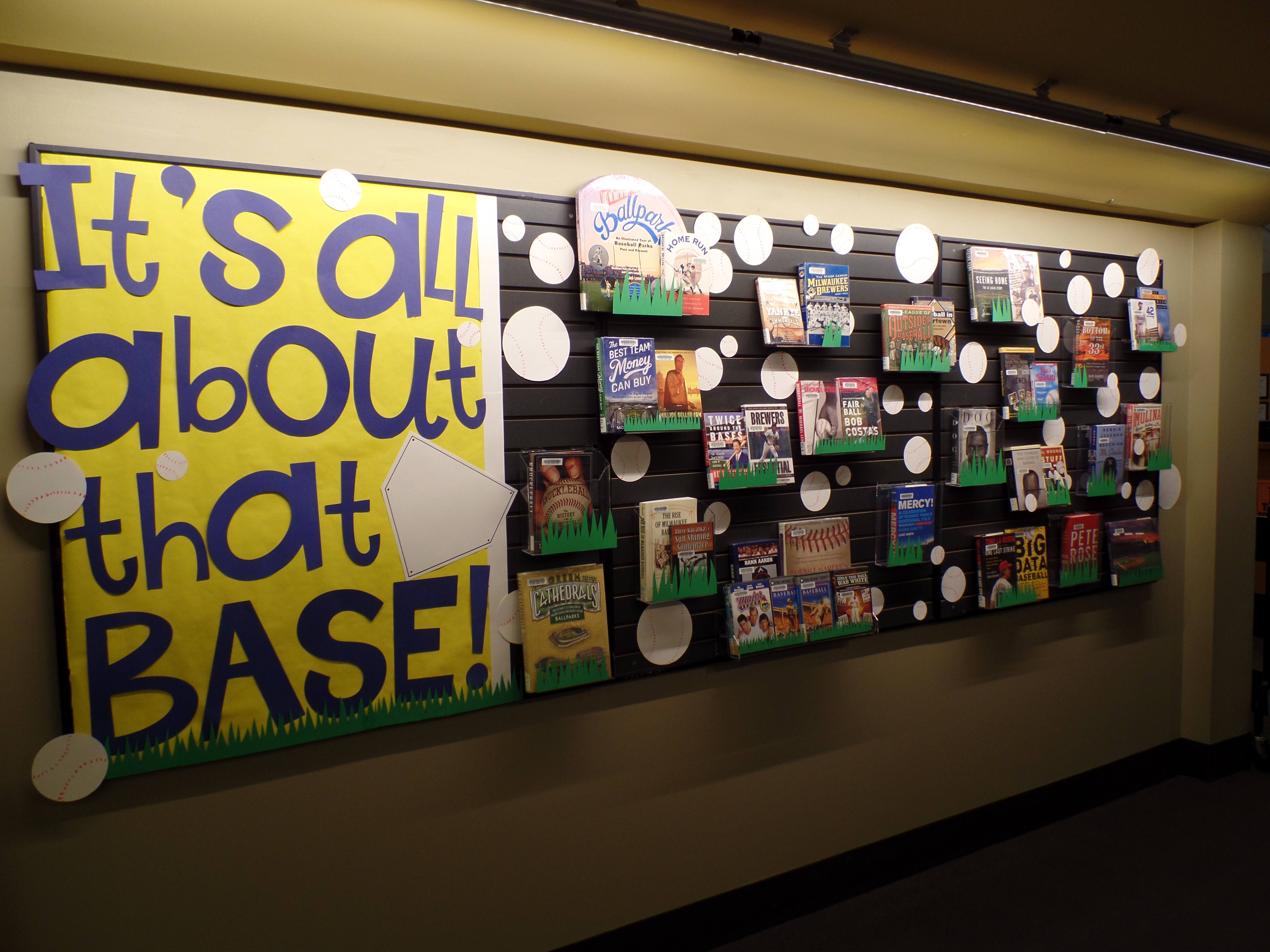 Share This: