---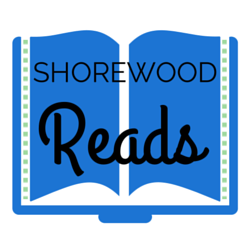 This month, we're out to prove a point: the community that reads together, has fun together. 
First off, we're thrilled that the Village of Shorewood Board of Trustees has declared April Shorewood Reads month - centered on the activities of April 11th-16th. To make this month of community fun happen, you've got a role to play and here's what it entails:
Read on
If you still need to read Shotgun Lovesongs before joining in on the community discussions, this is your chance. We have 15 copies on the Lucky Day shelf - remember, these ones can't be requested or held by anyone, so they're just first come, first served. Stop in before April 9th and we can almost guarantee there will be at least one copy on the shelf! Need inspiration? Watch this helpful book trailer!
Spread the word
Shorewood Reads is trying to reach all citizens of Shorewood. Most of the news is being shared digitally, but you and your neighbors can find news of Shorewood Reads in print (North Shore NOW, Journal Sentinel arts section) and over the air (we'll be on WUWM's Lake Effect before April 11th). Know someone who might really enjoy the events, but may not know about them? Spread the word!
Meet up
Come for the community camaraderie, stay for the music...reading...art...great discussion. Preview all the events here:
We hope Shorewood will prove that the community that reads together has fun together!
Share This: