---
The Village of Shorewood and Shorewood Library are excited to announce the new Civic Information Center kiosk at the library.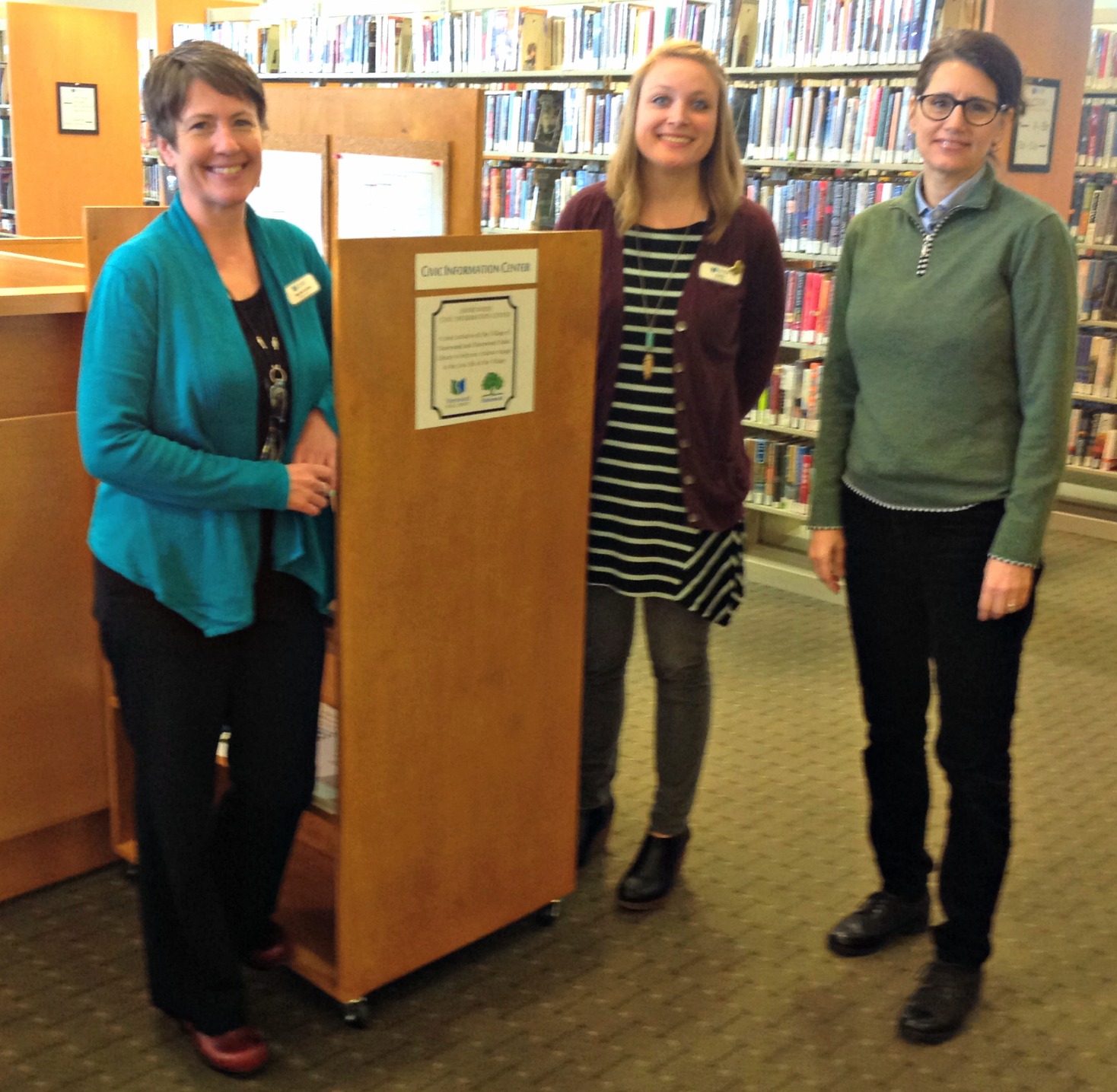 What is the Civic Information Center?
A joint project of the Village of Shorewood and the library, the Civic Information Center (CIC) is a repository for documents generated by the Village concerning operations and special projects. The documents are housed on a special shelving unit near the information desk and public computers in the library.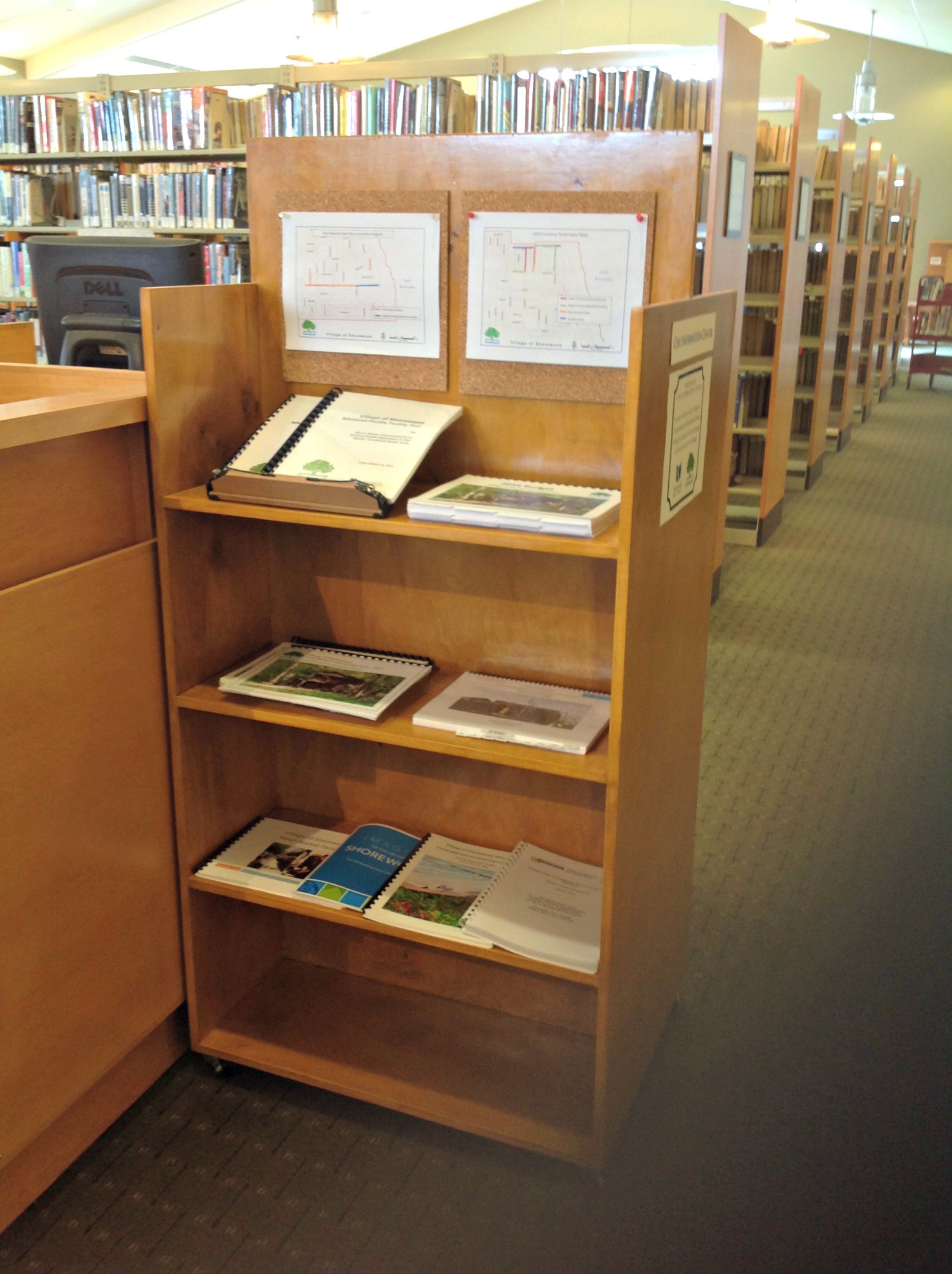 What will I find there?
The CIC is a growing organism! Currently, you can find all the Wilson Drive Project documents and will see flyers for public meetings regarding this long-term initiative. You can also find the 2016 Village budget, the 2025 Vision for the Village, the Master Plan for Pedestrian & Bike Safety, information about the 2016 road and sewer improvement plans (including maps), and more. All Village departments can and will add relevant documents as they become important for public use. The Village Board will help define what they want citizens to engage with and when. It's important to note that all the documents found at the CIC are also available on the Village of Shorewood website.
How can I use it?
You can come check out maps, flyers and other quick-to-read documents - whether you make a special trip or just happen upon them. You can also plan to come view, read and photocopy (or make note of to look up online) any of the larger documents. None of the documents included at the CIC can leave the library. We purposely located it near the information desk, so that the librarian on duty can help you make copies, find the document you're interested in online if you'd like to read it at home, and learn more about what you are looking at.
Share This: