---
We are excited to announce that the Play, Learn, Grow Early Literacy Center will officially open Sunday, September 28 at 2 p.m. 
We know many of you have been anxiously waiting for this exciting new addition to the library, so we offered a few "sneak preview" times before the official opening. Parents and caregivers of  infants through five-year-olds were invited to bring the kids and sneak a peek over the last two weeks and the results were great. Ms. Heide was able to make some adjustments for optimal use of the space and now we are ready to open it.
What is the Early Literacy Center?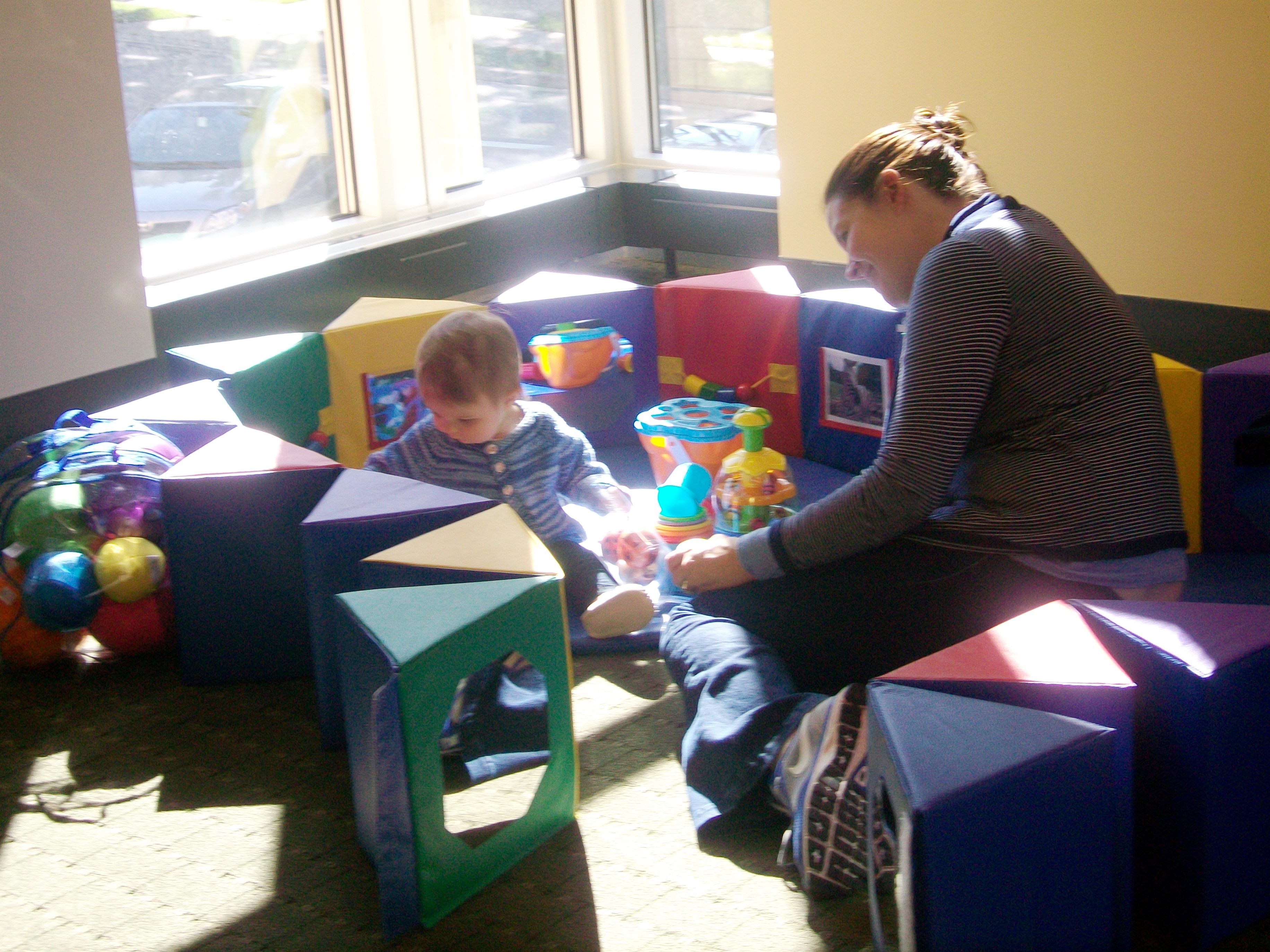 Early literacy is what children know and understand about reading and writing before they actually learn to read and write on their own. Early literacy begins in infancy and develops naturally through real life experiences and interactions with caring adults. It can't be taught through formal instruction.
The Play, Learn. Grow Early Literacy Center is for children from birth through Kindergarten. It is intended to facilitate the kinds of learning that research shows builds pre-literacy and literacy: reading, talking, singing, writing & playing. You'll find all of these represented in the Center.Kids can create and imagine with toys like a pretend grocery store, Duplo block tables, AWES learning computers, and a Little Backyard. Even the youngest tots have a soft interactive play area to explore! (pictured to the left) Learn more on the Early Literacy page for parents & caregivers.
While we know children learn through play, we also know that a caring adult is a child's best teacher. Parents and/or caregivers who use the space with children are asked to pay attention to and play with their children, and, of course, clean up the area after use. Learning through playing requires that as adults we model and encourage play with the various stations in the room - it's play with a purpose!
Please join us with your little ones - kids, grandkids, nieces, nephews - on Sunday, September 28 at 2pm. 
Share This: