---
The Library will be open 7:00 a.m. - 8:00 p.m. on Election Day, Tuesday, November 8.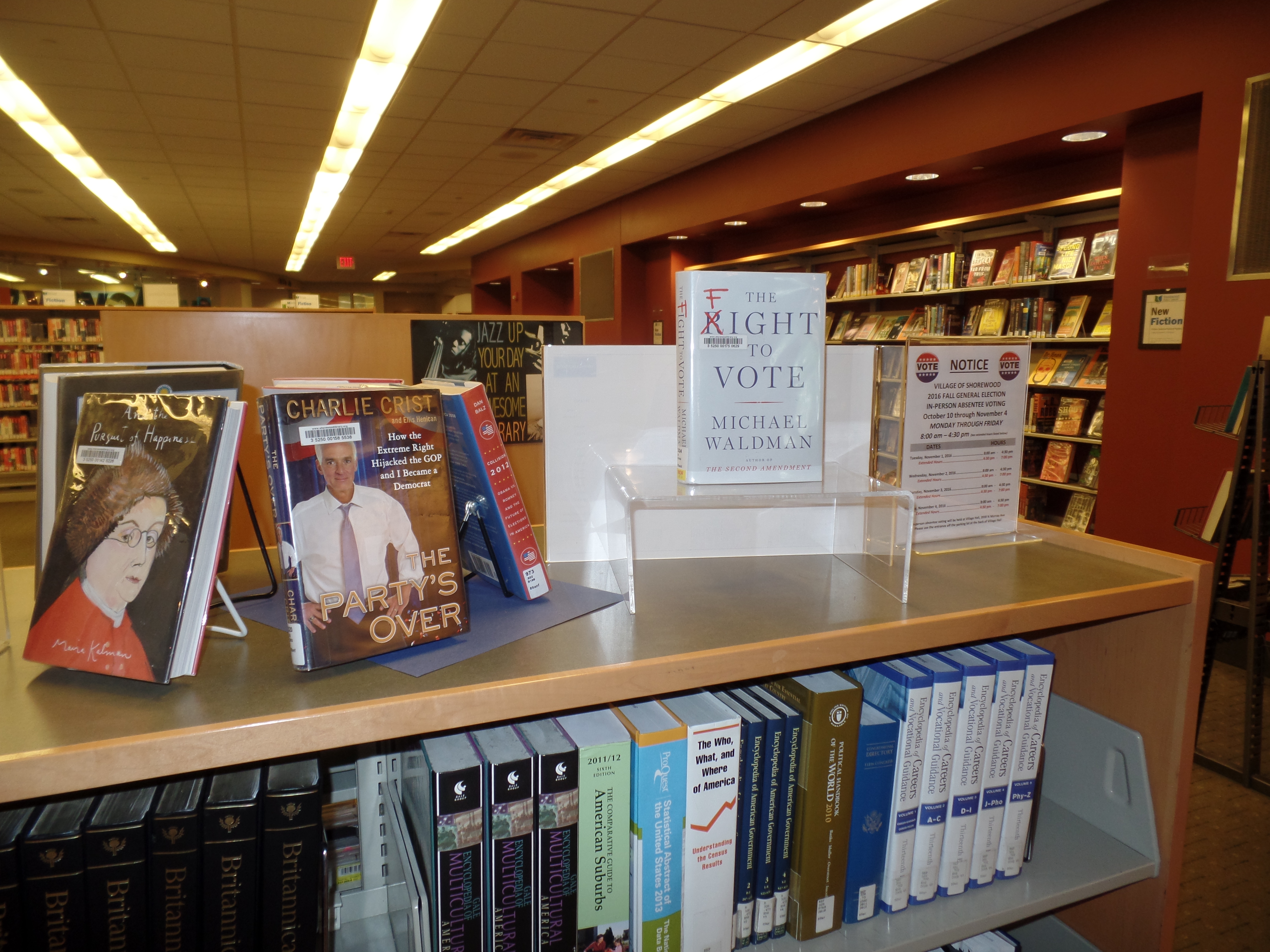 Because the Village Center is a polling place for Shorewood Wards 1-4, we have decided to open the library as long as the polls are open. Voter registration will take place in the library's Friends' Program Room, while voting will be held on the lower level of the building in the Village Center Meeting Rooms. While you are here to register, avoiding the line, or waiting for someone to vote the library will be completely open for business. Don't live in Wards 1-4? You can still come to the library and use it as usual.
So go vote! Then come take a load off after contributing to the democratic process, grab your holds, browse for a movie, escape into a good book, or entertain the kids in the ELC. We're here for you.
Share This: