---
When you enter the library, you might notice the shelves on the right side, just past the restrooms. These shelves are filled with used books, CDs and DVDs that are for sale at rock bottom prices! Books and media donated by area residents have long been sold at the Shorewood Public Library as the main fundraiser for the Library Friends, with the money raised supporting library programs and collections.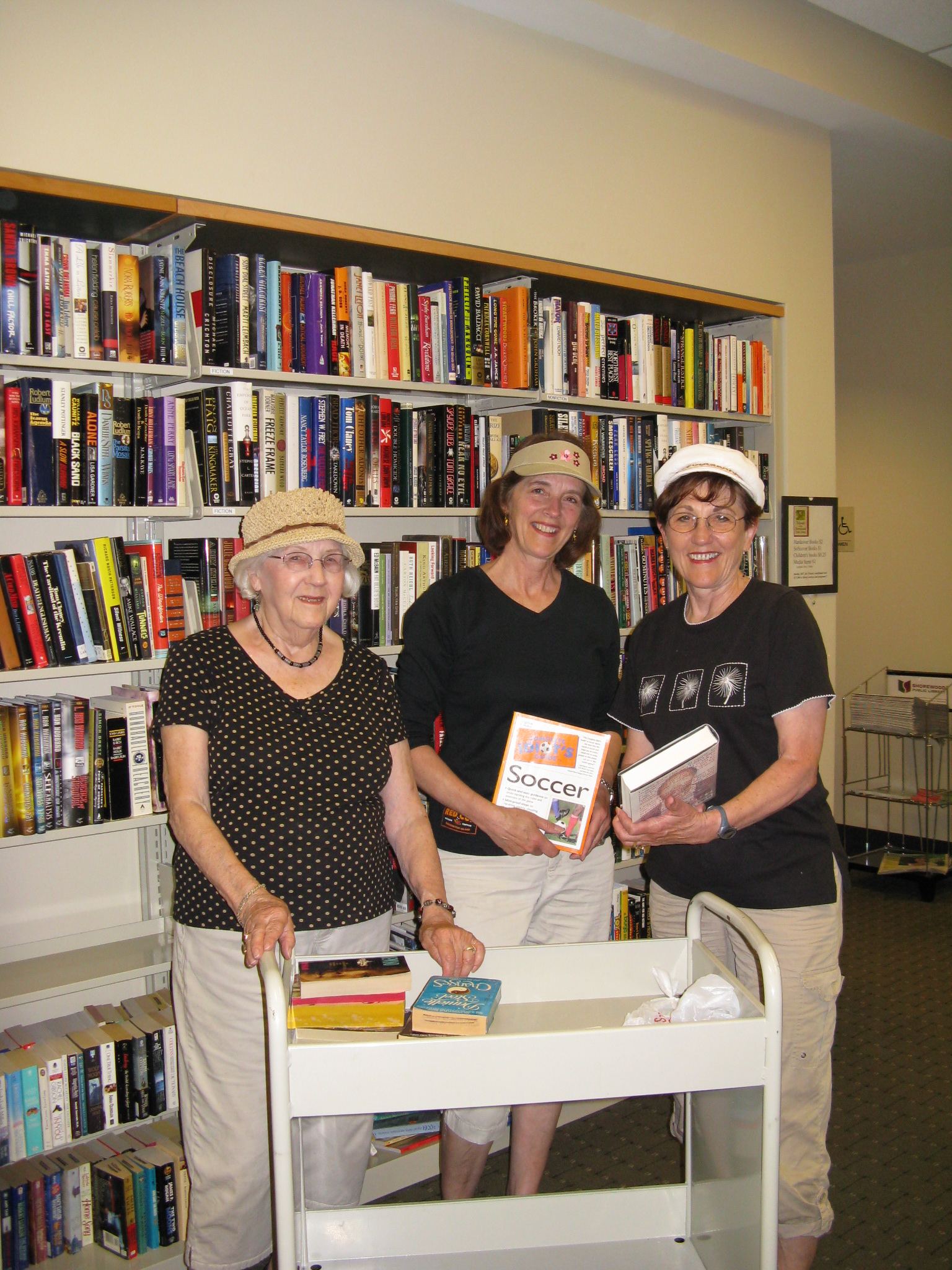 Peruse the shelves and you might find books, CDs or DVDs that you have been searching for or that you never knew you wanted. A great idea: take the books or media with you on vacation. If you lose them, you do not owe any fines or replacement fees!
In the past couple years, the Friends have added another dimension to the book sale.  We sell the more valuable books donations on eBay to generate additional funds for the library! Friends board member Kathy Clark and her husband, Kelly, have joined book sale volunteers Alice Davis, Jane Jansen and Maggie Lintereur, to implement the eBay sales. Popular items include recent best sellers. 
No matter where the books end up, the process begins the same way:
Donors drop off books that are in good condition at the circulation desk, asking for a donation slip, if wanted.
Fiction and nonfiction books are accepted.
Good condition children's books and cook books are very popular!
CDs and DVDs in good condition are also accepted.
Textbooks, magazines, Reader's Digest Condensed Books and discarded library books from libraries other than Shorewood are not accepted.
The librarians and Davis screen the books, placing most on the sale shelves at the library.
Books that may be more valuable are researched by the Clarks, and put on sale on eBay. 
If you have books or media at home that others may enjoy, drop them off at the library desk or contact the Friends at shwd.libraryfriends@gmail.com. Your donation will make room on your shelves for more books—and support the library at the same time!
-Submitted by Anne O'Meara
Share This: