---
In December 2014, Daniel Goldin from Boswell Books recommended Station Eleven by Emily St. John Mandel at his Holiday Book Talk at the Shorewood Public Library (we hope you attended the 2017 event last weekend!).
Little did we know that his recommendation would help lead to Ms. Mandel's book being chosen as the Shorewood Reads book for 2018.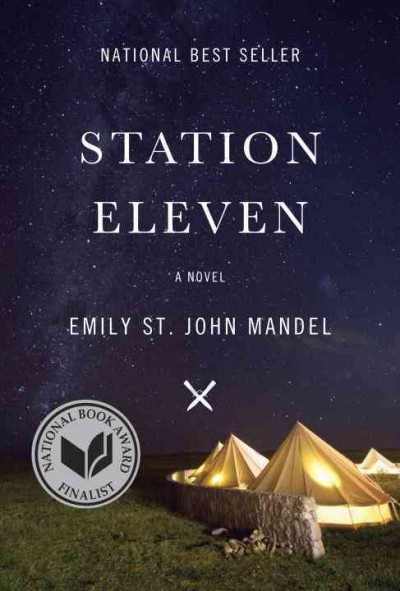 As described by the author, Station Eleven is about a traveling Shakespearean theatre company in a post-apocalyptic North America. It's also about friendship, memory, love, celebrity, our obsession with objects, oppressive dinner parties, comic books, and knife-throwing.
Those at the book talk took notes and purchased many books. Among those who bought Station Eleven were members of the Friends of the Library Board of Directors, including me.
Station Eleven was a hit with all of us! I read it, loved it and encouraged my husband, my book group, my sister and daughter - and just about anyone who would listen - to read it.
When the planning committee for Shorewood Reads 2018 began meeting in early 2017 to determine the book we would feature in 2018, we had many choices.  We began reading and rereading a long list of possibilities. 
Station Eleven quickly rose to the top of the list. After much discussion, hard work and commitment from the library, the Friends, Shorewood Foundation and Shorewood teachers, the book was chosen and plans for Shorewood Reads were solidified.
I recommended this book to many family members and friends. Now I am excited to recommend it to all of Shorewood! Join us and read this exciting and interesting tale. Take part in the programs that will surround Shorewood Reads. Meet the author in April 2018.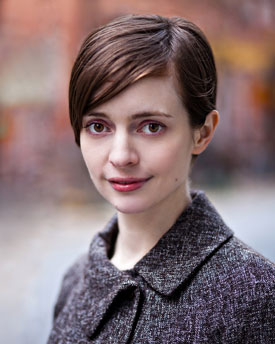 Deeply moving and unexpected, Station Eleven weaves together many genres and story lines. It appeals to young and old and draws in people of diverse interests. Set in the Midwest, Station Eleven touches on themes related to science, art, comic books, theater, culture, social rules, survival and what makes living worthwhile. It includes well-developed characters and interesting plot twists.
And Station Eleven is a book that sticks with you. As described by a reader on Goodreads, Station Eleven is: "Quiet. Dark. Elegiac. Lit from within like a mysterious firefly. Unhurried. Steeped in small acts and evocative landscapes. Lonely. Elegant. Radiant. Heartbroken."
Join the Friends of the Shorewood Library, and the Shorewood community, as we read, discuss, learn from and enjoy Station Eleven. To learn more about Shorewood Reads, Station Eleven and the events that will take place this winter, head to the Shorewood Reads website.
- Submitted by Anne O'Meara Stillwell
Share This: