---
When Rachel Collins began her new role as the Director of the Shorewood Public Library on February 29 of this year, she brought eighteen years of experience as a public librarian. 
Collins served as a Branch Manager for the Milwaukee Public Library system since 2004 where she managed the East Branch during the development of its new facility. Prior to East Branch, Collins managed four other MPL branches: Atkinson, Martin Luther King, Zablocki, and Villard Square. She obtained a master's degree in Library and Information Science from the University of Wisconsin–Milwaukee in 2000, and a bachelor's degree in Psychology from Seattle University.
Two months into her new job, Collins took time to speak with Friends Board member, Anne O'Meara and answer questions about being a librarian, her new job, and books.
What do you like most about being a librarian?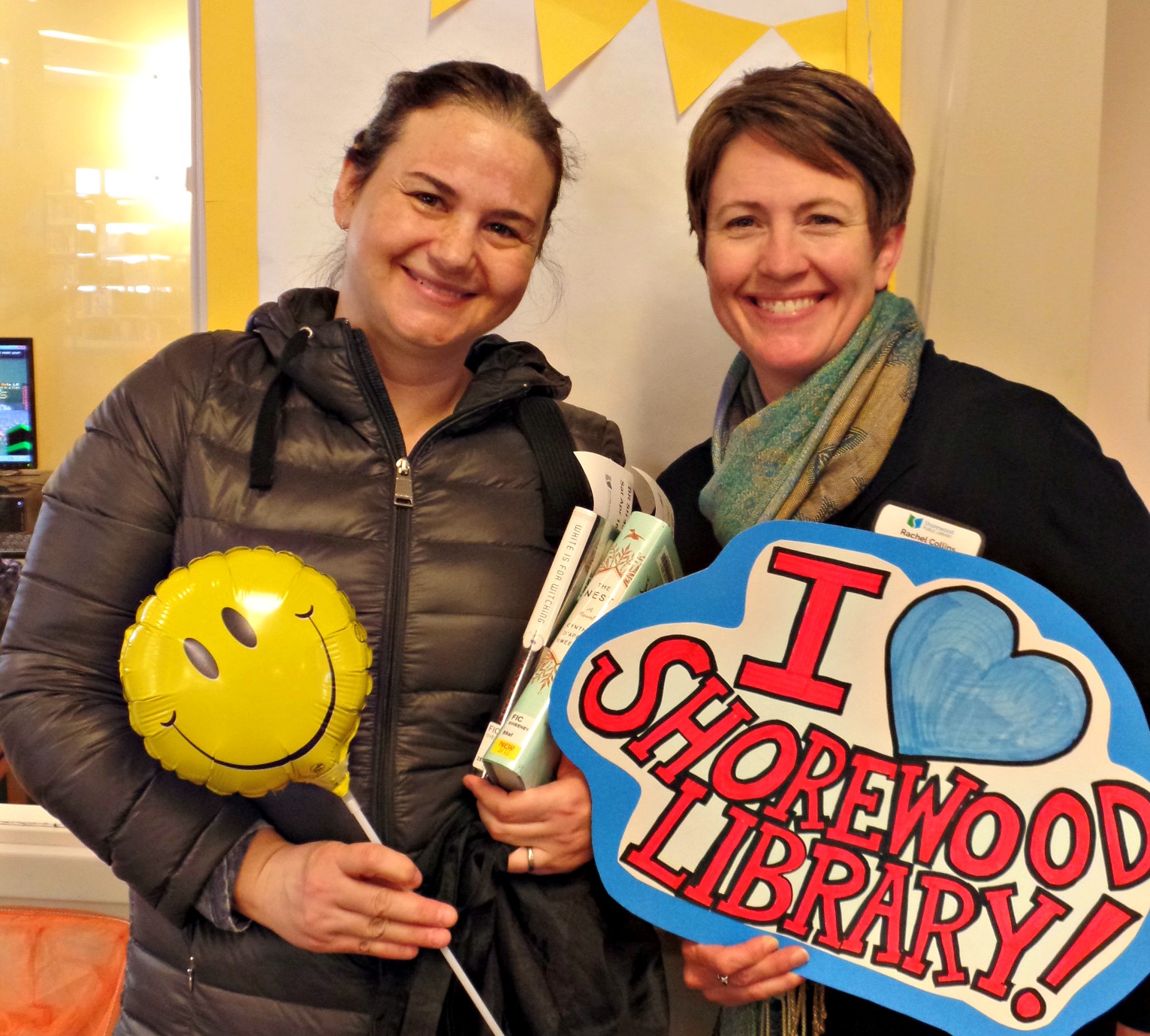 I love knowing how the library makes a difference in people's lives. I find it rewarding to help someone with a job application on a library desktop and get it submitted, or connecting a child with the next book in a series she's devouring.  We help kids get ready for kindergarten by providing literacy rich programming and thousands of picture books; and we make sure a person starting to lose their eyesight gets connected with digital books to listen to at home. Every time we help one person, one family, it makes a stronger community. 
What did you do before you coming to Shorewood?
I was a librarian with the City of Milwaukee for 18 years. During that time, I was a children's librarian in the Central Library Children's Room and I worked as a Library Circulation Assistant, which included searching for books on the four basement levels below Central Library. I worked on the bookmobile for a year, which took me on roads I had never explored and brought me to neighborhoods I didn't know were technically in the city of Milwaukee. I also managed 5 of the 12 neighborhood libraries for the city, including the East Branch.
What attracted you to the Shorewood position?
Shorewood Library and staff are highly regarded within the Milwaukee County Libraries, so that was one of the first aspects of the job to pique my interest. I've been shopping, eating, and biking in Shorewood for years. I knew it was a community where I felt comfortable and that appealed to my values. And of course, four out of five residents have a library card. That's a community that loves its library and a place I want to be! 
Anything new happening at the library or in the works?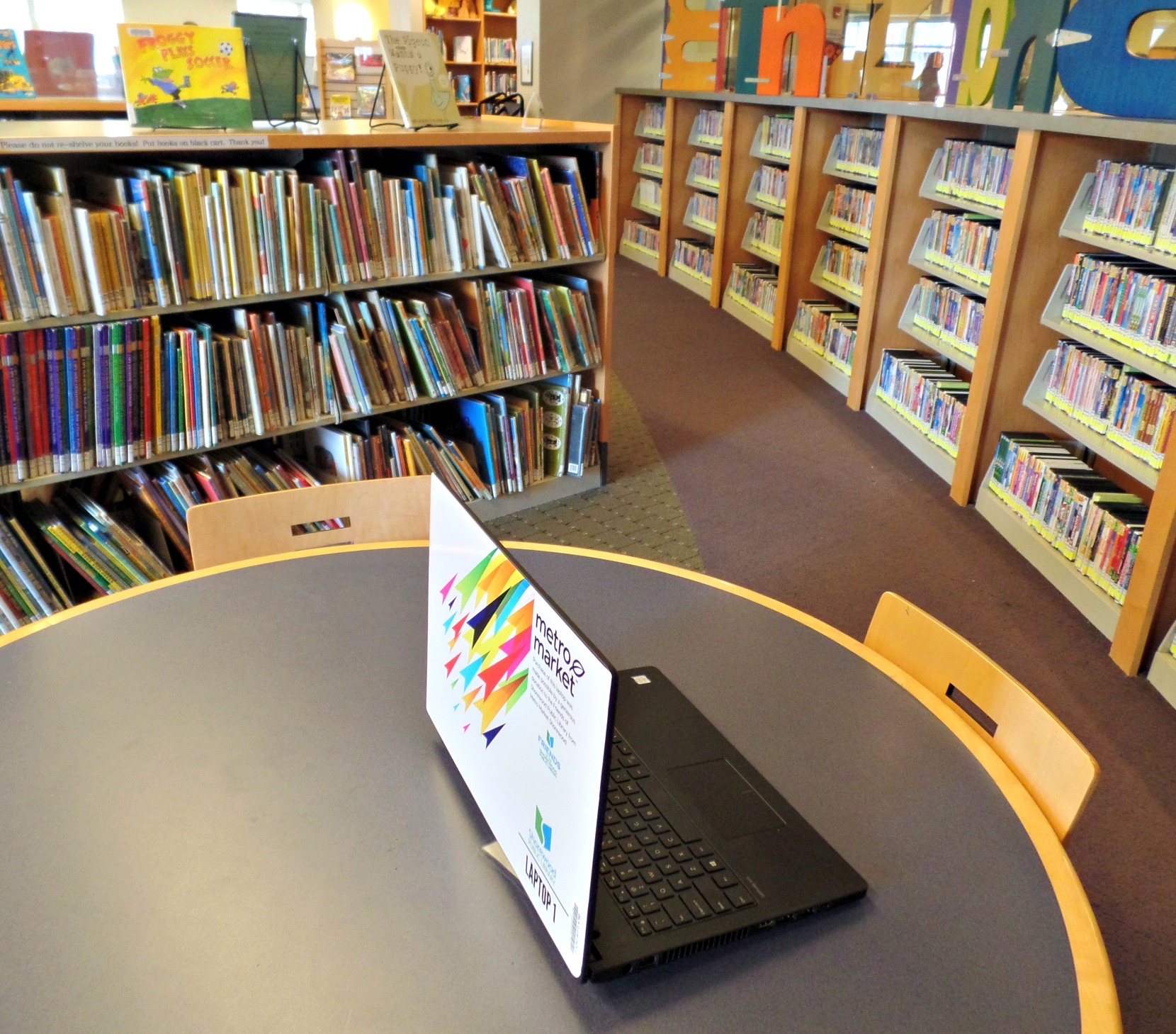 Starting Monday, May 2, 2016, we'll have 5 new laptops available to check out for in-library use. They are full service computers that have Microsoft Word and are connected to our print system. Stop by the desk to fill out an agreement form and check out a laptop!
What are you reading?
I just picked up my book club book, a debut novel by Michelle Adelman titled Piece of Mind. I also finished C.J. Box's new Joe Pickett mystery, Off the Grid, a week ago. I love being transported to the wilderness of Wyoming in his novels.
What were some of your favorite books as a younger person?
I loved so many books growing up, including the classics like Ferdinand the Bull, The Lorax, any Nate the Great and any Judy Blume. My favorite for many years, however, was the Wheel of King Asoka by Ashok Davar, written in 1977. My father would read it aloud to my brothers, sister, and me, and we would ask question after question. The illustrations were vivid and the story told of the famous king in India that found a way to give up war and rule his country with love and peace. Reading opens the door to sharing beliefs and having in-depth conversations. The power of reading aloud to others is awesome!
- Submitted by Friends Board Member Anne O'Meara
Share This: