---
When I think of Little Free Libraries, I think about UWM Professor Liam Callanan thanking Chinese author Da Chen at a Milwaukee Book Festival event ten years ago.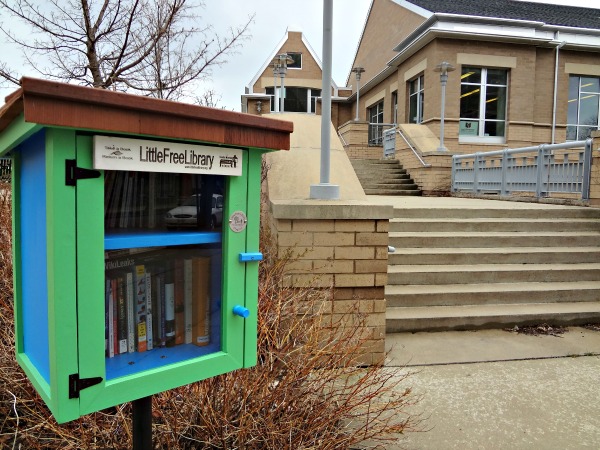 Surrounded by books at Boswell Book Company, author Da Chen talked about his memoir of growing up during the Cultural Revolution. Hearing how he and others suffered for owning, reading or selling books, the contrast to the book store setting was heartbreaking. Professor Callanan must have felt it, too. At the end of Da's talk Callanan thanked the gathered crowd and asked us to look at the books on the wall. "This is what democracy looks like," he said.
If you have been to a political rally, you may have heard this chant: "This is what democracy looks like!" That is, people standing up, freely campaigning or protesting for what they believe.
But libraries, and especially the burgeoning numbers of Little Free Libraries, are also what democracy looks like. They are where people stand up, walk, bike or drive around their communities, then sit down to share books and freely exchange ideas and stories. 
The Little Free Libraries organization is now an international non-profit. Their mission is to promote literacy and the love of reading by building free book exchanges worldwide and to build a sense of community as we share skills, creativity and wisdom across generations.
Their goal is to build 2,510 Little Free Libraries—as many as library champion Andrew Carnegie—and keep going. Find out more by visiting the Little Free Libraries website: http://littlefreelibrary.org
What a gift Shorewood has in its many Little Free Libraries and one vibrant "big" public library. They are what democracy, community and literacy look like.
- Submitted by Friends Board member Anne O'Meara
Share This: