---
Did you know that you have a best-selling author living and writing right down the street?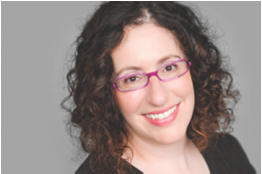 It's true! We're even lucky enough to call her a library patron. Lauren Fox, author of Still Life with Husband and Friends Like Us, will be here on Tuesday, September 15 at 6:30 p.m. to discuss her latest novel, Days of Awe, and talk about writing to an audience of neighbors, fans, and aspiring writers.
Fox especially wants to reach that latter group: writers, published or still dreaming, of all ages. With this visit from Fox, we are continuing the work started by Nickolas Butler when he visited during Shorewood Reads in April: making the library, a place known for books, a place for writers to do their work, learn from each other, and make more books. 
Know a hopeful writer who would benefit from meeting a published one? Bring them to the library!
A Brief Look at Resources for Writers at Shorewood Library
Reference: The Writer's Market
Expert guidance: Reading Like a Writer: A guide for People who Love Books and for Those who Want to Write Them by Francine Prose, Beyond the First Draft: the Art of Fiction by John Casey, Good Prose: the Art of Non-Fiction by Tracy Kidder and Richard Todd 
Manuals: This is Not a Writing Manual: Notes for the Young Writer in the Real World by Kerri Majors, Writing & Illustrating the Graphic Novel by Mike Chinn, Writing New Adult Fiction
Share This: