---
Stone Soup Shakespeare is back in June for their second annual visit to Shorewood. This year they present Much Ado About Nothing.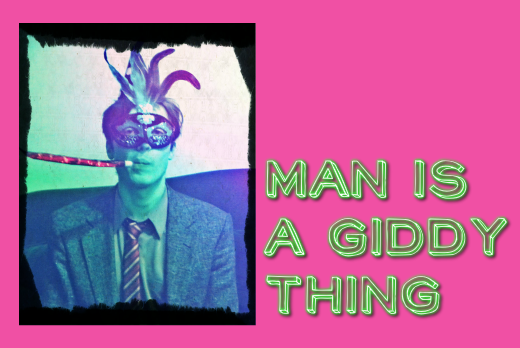 If you enjoyed last year's evening of theater, picnicking and sunshine on the library lawn, mark your calendar for Saturday, June 6 at 6:00 p.m. As with last year's performance, we invite you to bring the whole family and a picnic to enjoy on the library lawn.
Stone Soup Shakespeare will join us for a rousing rendition of one of the Bard's most loved comedies, Much Ado About Nothing. Stone Soup specializes in making Shakespeare accessible, both in the sense that their productions are free of charge to the audience and in the sense that they bring Shakespeare to life with contemporary additions like music and dancing. While they use Shakespeare's exact text, Stone Soup enhances the inherent humor with their acting, costumes and sets, a trick that makes the complex language more comprehensible for those of us who don't speak Elizabethan English fluently!
Exploring Shakespeare
Want to brush up on your Shakespeare knowledge, or just get in the mood, before Stone Soup's performance? In addition to reading any of his plays (most of which we have several copies of, and many of which we are just in the process of replacing with newer editions), we recommend the following:
Shakespeare in Love - A modern-day rom com classic all about Elizabethan theatre.
A Midsummer Night's Dream - This movie version truly captures the magic and hilarity of Shakespeare's fairy story, with a cast including Rupert Everett and Michelle Pfeiffer.
Shakespeare: The World as Stage by Bill Bryson - A rousing biography by another writer known for his comedic flair.
Shakespeare: The Invention of the Human by Harold Bloom - For a more serious take on the importance of Shakespeare's work, look no further than this book by Shakespeare expert Harold Bloom.
Why Shakespeare? A Documentary - Lawrence Bridges directs this documentary film featuring famous (and not-so-famous) actors discussing the importance of Shakespeare in their lives.
The Shakespeare Book ed. by Stanley Wells - A new release which takes anyone, from those new to those quite experienced, through Shakespeare's life and body of work.
William Shakespeare's Star Wars: Verily, A New Hope by  Ian Doescher - Tells Star Wars in the style of Shakespeare. Pick it up for a laugh but you're guaranteed a good read!
Share This: