---
Studies show that children who are read to in the home and who use the library perform better in school. September is Library Card Sign-up Month, a time when the Shorewood Public Library joins with the American Library Association and public libraries nationwide to make sure that every student has the most important school supply of all – a free library card.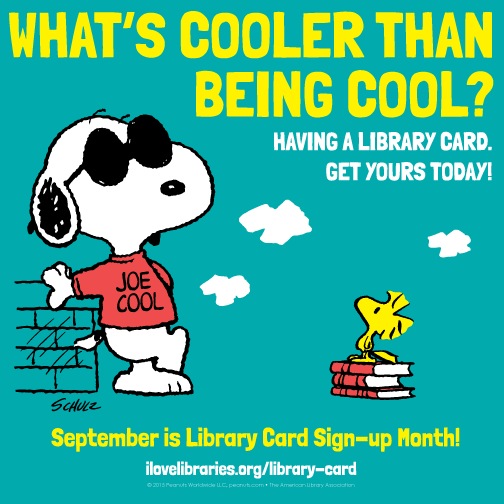 But a library card is not just for kids. Resources at the Shorewood Public Library are available to anyone who has a library card. Students can turn to the library for materials, programs and knowledgeable library staff that support academic achievement. Lifelong learners can check out books, CDs, DVDs and use reference materials and periodicals. Anyone can research what they need to complete a project or solve a problem.
Today's libraries aren't only a place of quiet study, but also creative and engaging community centers where patrons can collaborate using new technologies, search databases or just relax with peers.  Our library offers access to a variety of print and digital resources, including databases, e-books and audio books that can be accessed in person or online.
"Shorewood Library provides access and programs for learners of all ages," says Emily Passey, Shorewood Library Assistant Director. "For preschool age children we offer our early literacy center and story hours to encourage school readiness, for older children and teens we supplement education by coordinating resources with Shorewood schools and for older teens we have information and tools to help prepare for college. For adults, we have morning and evening book groups as well as author events and other programs co-sponsored by the Friends. There's something for everyone and at no cost with a library card."
For more information on how to sign up for a library card, visit the library in person, start your application online, or  check out this Library Card how-to.
- Contributed by Friends of Shorewood Library board member, Anne O'Meara
Share This: