---
Last spring, Shorewood Public Library started a Lucky Day Collection featuring popular, bestselling titles with no wait, that is, if it's your lucky day.  Titles on the Lucky Day shelves are not able to be placed on hold, and if it's available, it's yours!  We're always adding new titles to our collection so you get the books you want fast; check out what just came in!
The Girl on a Train by Paula Hawkins
Riding the train back and forth to London, Rachel imagines the lives of those as she passes by.  One couple in particular sparks her interest- "Jess" and "Jason."  But, the happy couple's idyllic life is not what it seems after Rachel sees "Jess" kissing another man the same day "Jess" disappears.  Told from the standpoint of an unreliable narrator, Girl on a Train takes a voyeuristic approach deep into the dark investigation.  If you liked the fast-pace suspense Gillian Flynn's Gone Girl, you'll definitely want to check out this new psychological thriller.  
Deep Down Dark: The Untold Stories of 33 Men Buried in a Chilean Mine, and the Miracle That Set Them Free by Hector Tobar
In August 2010, thirty-three men were buried alive when the San Jose mine in Copiapo, Chile collapsed.  Trapped for sixty-days under thousands of feet from the surface of the earth, the miners withstood all odds when most assumed they would perish.  Pulitzer Prize winning journalist Hector Tobar lays out portraits of the once-ordinary men- husbands, fathers, brothers, and sons- and takes you behind the scenes of the enduring physical, mental, emotional, and spiritual strength it took for the miners to make it through this cruel, life-altering event.  
In National Book Award winning Redeployment, Phil Klay features vivid, fictionalized war stories of soldiers serving in Iraq and Afghanistan- the soldier who had to shoot dogs to stop them from eating corpses; the soldier who had to collect both U.S. and Iraqi remains; and the soldier that taught Iraqis baseball to inspire an Americanized way of life.   As a U.S. Marine Corps veteran, Klay provides inside knowledge of the emotional struggles soldiers encounter with a sense of realism and refinement.  Full of pain, trauma, and relief, Redeployment will evoke an awareness of humanity and war you won't soon forget.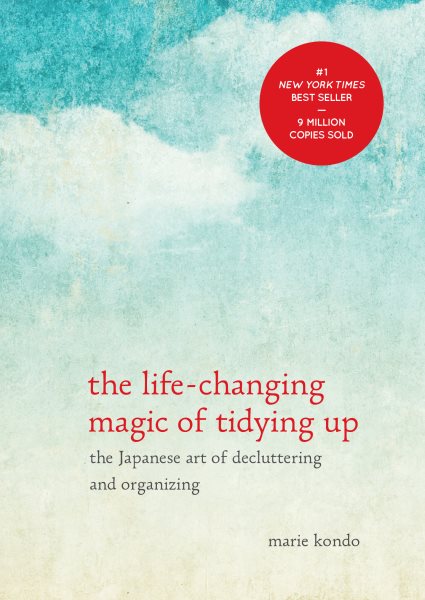 The Life-Changing Magic of Tidying Up: The Japanese Art of Decluttering and Organizing by Marie Kondo; translated by Cathy Hirano 
Spring is just around the corner, and that means green grass, flowers, and of course, spring cleaning.  Well, Japanese cleaning consultant, Marie Kondo, is here to help.  Her book, The Life-Changing Magic of Tidying Up, will help you organize your home according to the KonMari Method, Tokyo's latest lifestyle phenomenon.  Kondo expounds upon the importance of reducing possessions, the transformational effects of tidying, and the magic of organization- all which will lead to improved physical and mental health.  From folding socks to sorting papers, Kondo will help focus on "what sparks joy" in your life rather than the hindrances. 
Share This: