---
We've gone train-wild here at the library, in anticipation of the newest public art installation in Shorewood: the Ghost Train, opening October 31.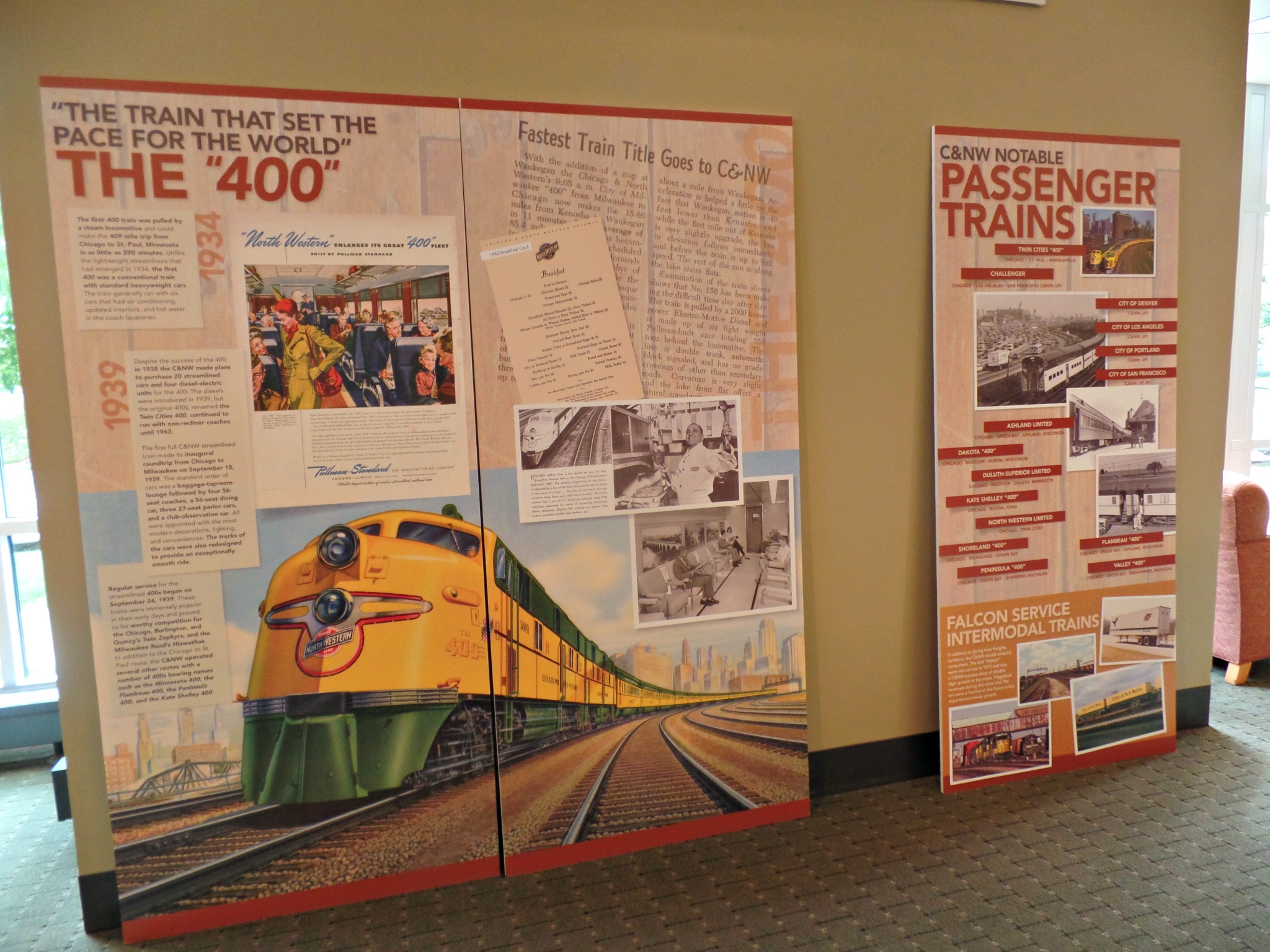 Before you witness it's first run next week, make a stop at the library to learn the history of the 400, the Chicago & Northwestern line train that ran through Shorewood until the early 20th century. Panels on display at the library are here thanks to the Shorewood Historical Society, who borrowed the panels from Trainfest - America's Largest Operating Model Railroad show.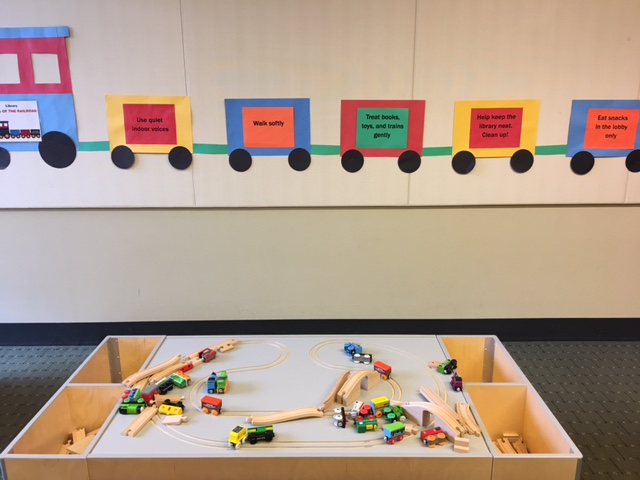 If you've got a caboose-full of train-loving toddlers, take the express train to the new Train Table, purchased with funds generously donated by a Shorewood resident grandmother in honor of her grandchildren and all those children who love trains. It's sturdier than our former models, and we hope it offers many children hours of fun.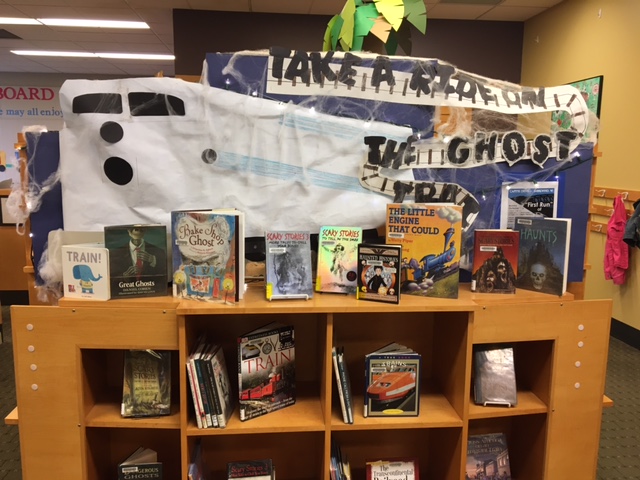 We hope to see you on Capitol Drive next Monday, October 31 at 6:00 for the first run of the Ghost Train!
Share This: