---
Yes you heard right, Pokémon are all around the Shorewood Library! The fun-for-all-ages number one app in both the Android Play Store and Apple App Store, Pokémon Go is right here at your local library.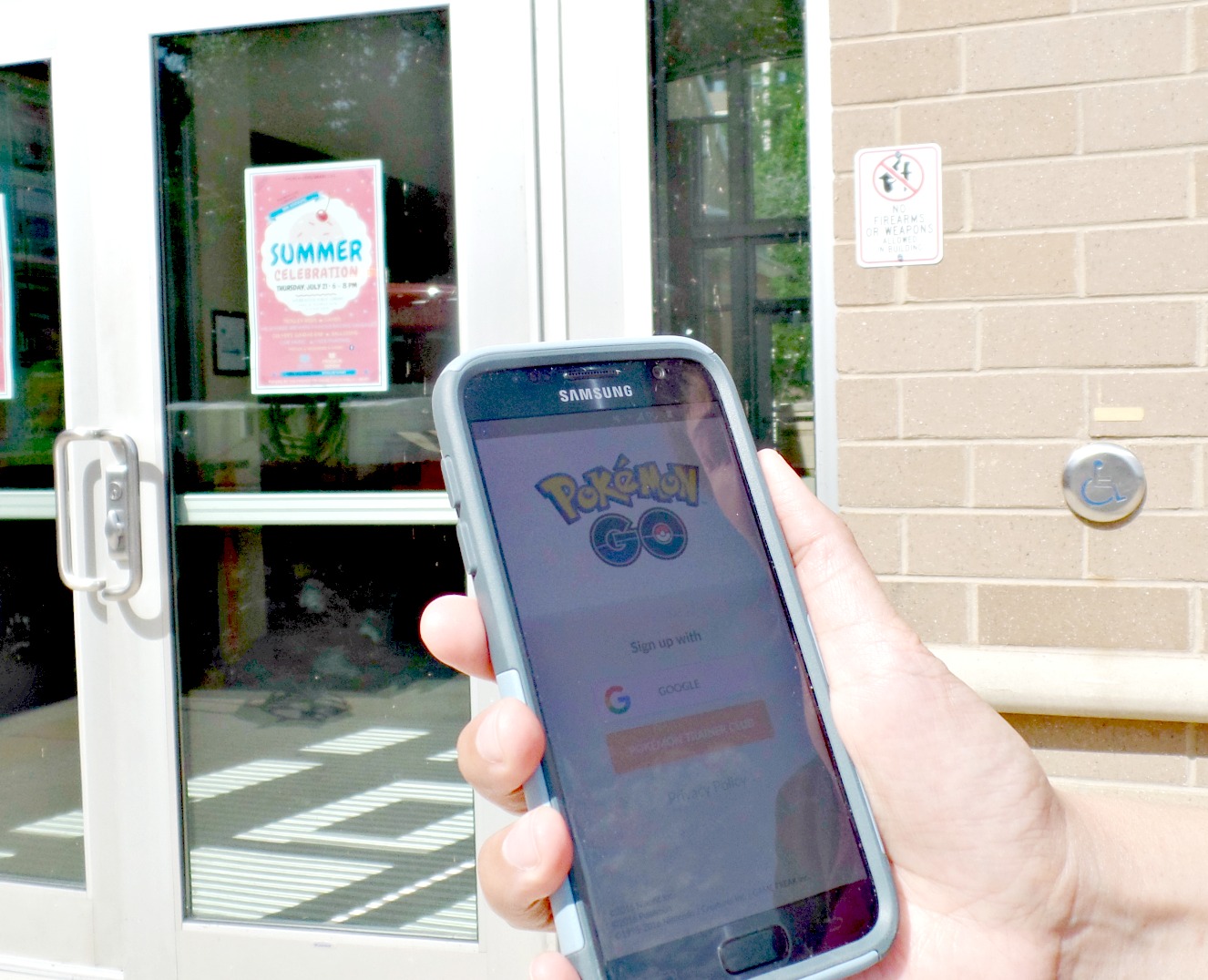 There are three PokeStops all around us, including Shorewood Public Library's front entrance! We also have two pieces of art that are PokeStops: the Congruity Fountain just outside and the "A Trip to the Library" folk art piece above the adult computers.
There is a nice five minute walk (the amount of time for the PokeStops to reset) around the block pictured below, or use a lure to meet all the neighborhood Pokémon trainers!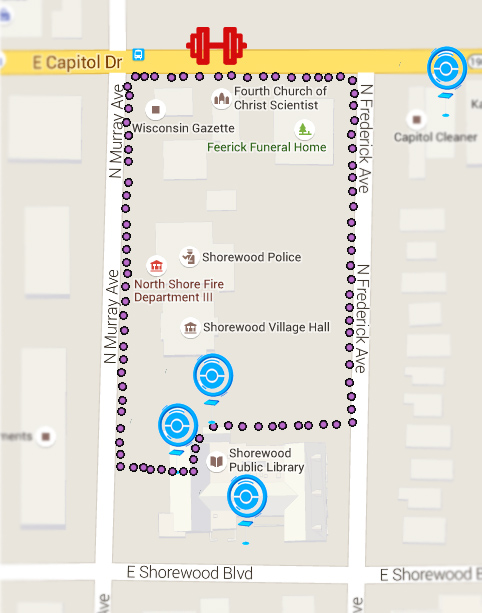 The library is a great place for Pokémon Go; we have benches to sit on outside, and water fountains and air conditioning inside. Remember: be safe, watch where you are walking, and good luck catching them all!
Share This: