---
Right up there with my love of libraries is my love of bookstores, something some readers may find mutually exclusive. Not me.
While I'll admit to sometimes heading over to the library with a reading list after browsing a bookstore's shelves, I just as often find myself purchasing a copy of a borrowed book I read, loved, and just have to own.
My favorite local bookstore? Hands down, it's Boswell Book Company, 2559 N. Downer Ave. Which means I'm really looking forward to this Saturday, December 3, when the Friends of Shorewood Library welcome Daniel Goldin, Boswell's owner, for what has become a popular annual tradition—Daniel's Holiday Book Talk. The free public event will be held at 11:00 a.m. at the Shorewood Village Center Meeting Room (below the library). Books reviewed by Goldin will include both fiction and non-fiction, and will be available for sale. Cash, credit cards, and debit cards will be accepted. A percentage of the proceeds will be earmarked for the Friends.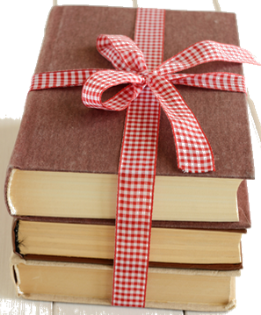 Many of us remember the days when Goldin worked for Harry W. Schwartz and was a familiar figure at its Shorewood branch. And while we wish he was still here, we loyally followed him south in 2009 when he opened Boswell.
Goldin grew up in Queens, graduated from Dartmouth College, and worked as a publicist at Warner Books in NYC until 1986 when he moved to Milwaukee and joined the staff of the downtown branch of Schwartz's. He soon developed a close bond with its owner, David Schwartz, and moved quickly from bookseller, to manager of the Mequon store, to front list book buyer—a progression that well prepared him to open and run Boswell.
It hasn't been easy for independent bookstores, given the economic downturn of 2008 and the rise of e-books. But since 2009, reports The New York Times, the number of independent bookstores in the US has increased by 27 percent, in part by stepping in to replace big box bookstores that have gone out of business or curtailed operations. Notes Oren Teicher, chief executive with the American Booksellers Association, "The enthusiasm and optimism is pretty staggering. Despite all the quantum leaps in technology, the fact is nothing beats a physical, bricks-and-mortar store to discover books that you didn't know about."
Teicher, by the way, is a big fan of Goldin's, describing him as "one of the best booksellers in the country." Goldin can be heard regularly on NPR and WUWM reviewing and recommending books. Last year he was honored by the Council for Wisconsin Writers for encouraging and supporting the state's authors. And earlier this month, he was named one of three judges for the 2016 Story Prize, an award established Larry Dark and Julie Lindsey in 2004 to honor short fiction collections and to attract further attention to the form. Previous winners include one of my favorite authors, Tobias Wolff.
Lastly, Daniel is a thoughtful, entertaining book reviewer, and frankly, it's a treat to get to listen to him talk about the year's best, most popular, and—in some cases—most unusual books. Hope you can join us on December 3.
- Contributed by Friends Board President Priscilla Pardini
Share This: