---
On Tuesday, March 11, Boswell Book Company brought authors Kathy Reichs and Brendan Reichs to Shorewood Library for a fantastic visit and book signing. Co-sponsored by the Friends of Shorewood Public Library, the visit was a great success! Books were sold and signed, fans were given behind-the-scenes details from the Bones TV show, everyone present was sworn to secrecy on at least one subject of discussion, and we all got to know a couple best-selling authors a whole lot better.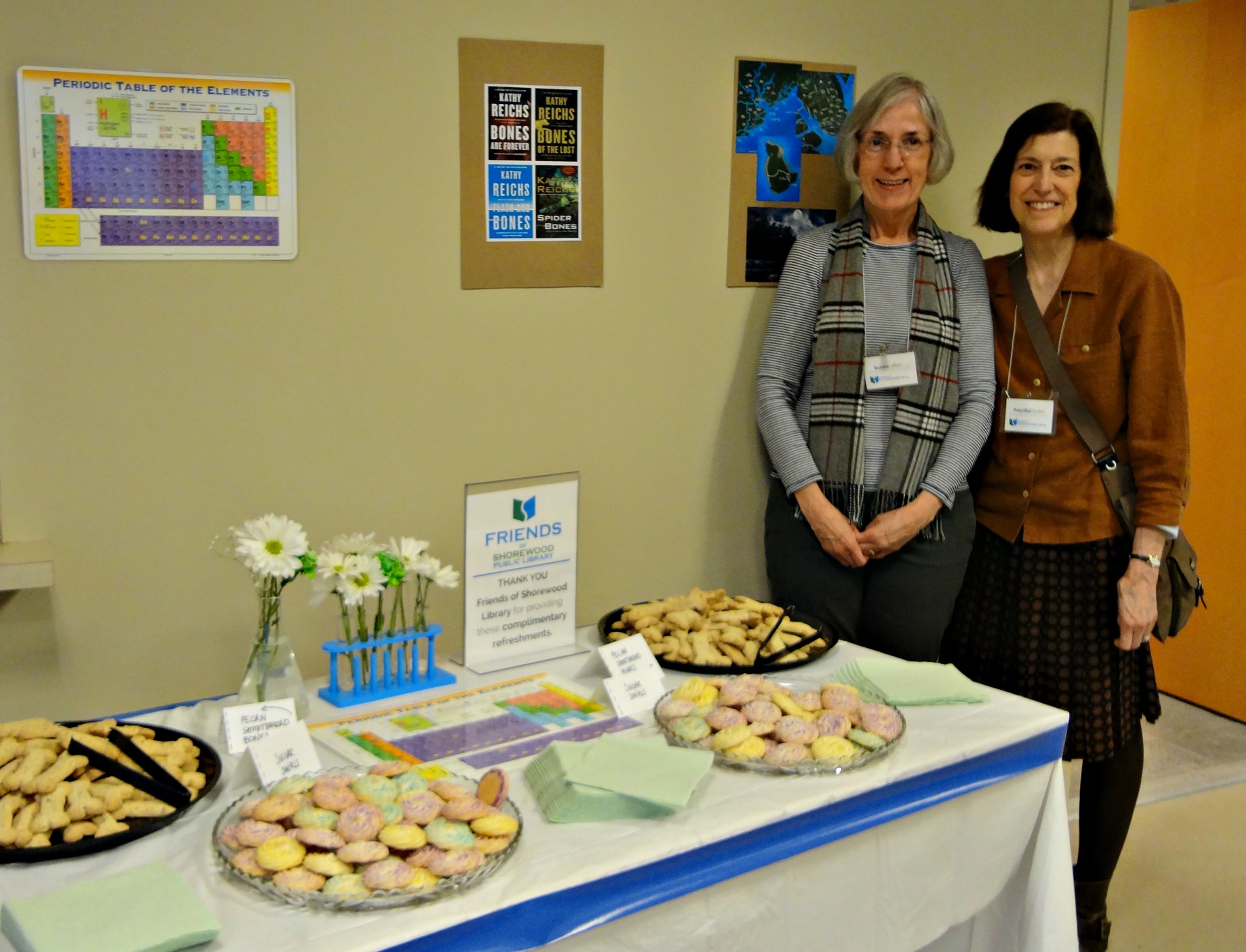 Kathy Reichs and Brendan Reichs stopped by Shorewood Library as part of their book tour to promote the fourth book in their jointly-written young adult series, Virals. The Reichs are a mother-son team, and treated us to an inside look at how their close relationship works when it comes to writing novels together. Kathy brings years of experience as a best-selling author and forensic anthropologist, and Brendan brings years of experience as a litigator - which he says gave him excellent experience writing clear, straightforward prose.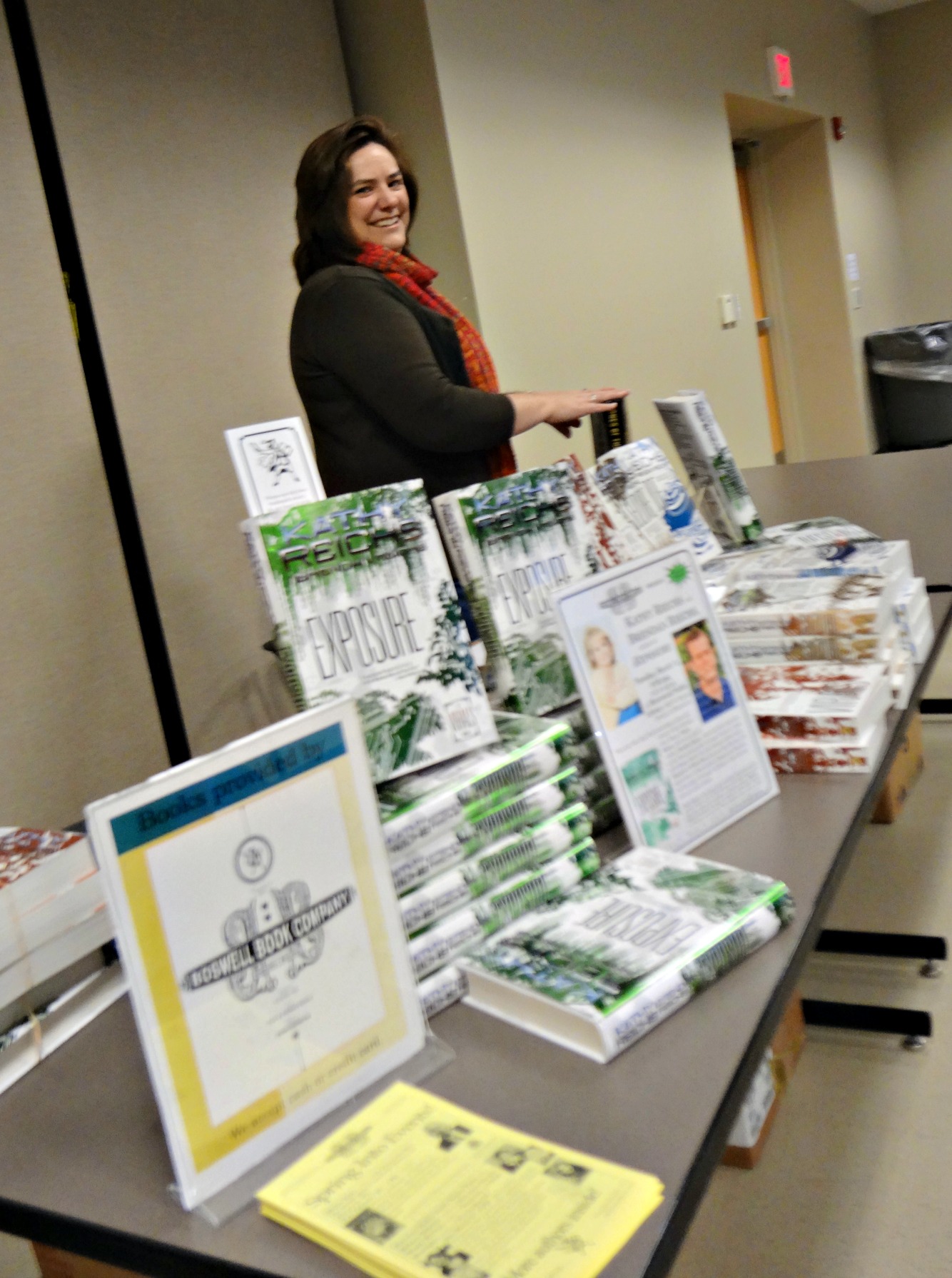 Boswell bookseller, Amie, was on hand to sell books to our crowd of fans - and sell she did. As part of their partnership with us, Boswell Books contributes 10% of the night's sales back to the library to help us fund the program. We heart Boswell, and thank them profusely for making author visits happen.
We also have to thank the Friends of the Shorewood Public Library for making the evening shine by buying the refreshments and embellishments. When we heard we were having Kathy Reichs and Brendan Reichs, we knew we had to think outside the box to decorate: flowers in test tubes and beakers, crime scene tape, and the Virals book covers adorned the place. The cookies (from Melody Cookies in Oak Creek) were bone-shaped both to honor the Bones books/show and, conveniently enough, to go along with the Virals series in which a group of kids get canine abilities.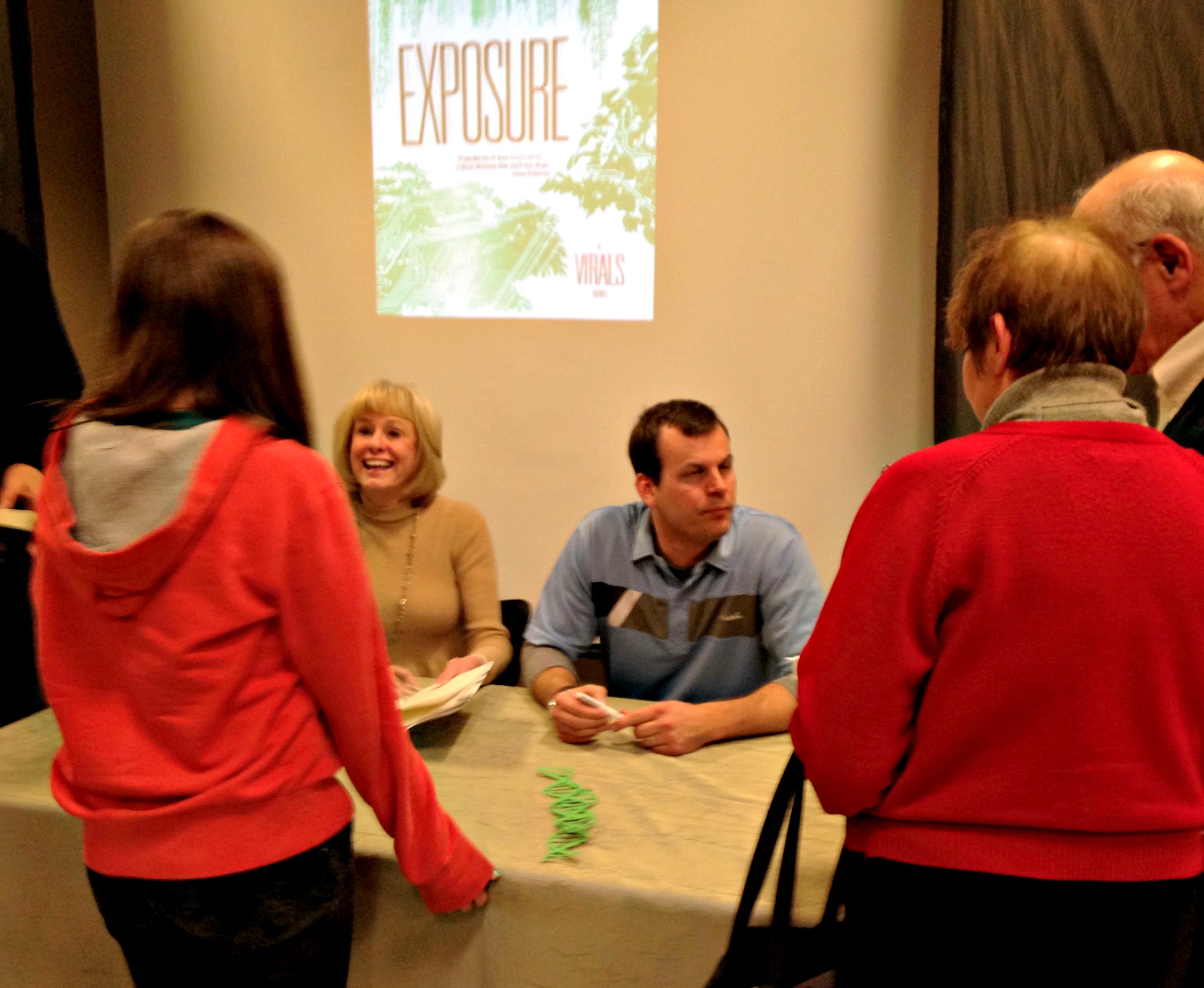 Other than buying the latest Virals novel, fans were able to ask the Reichs about the Virals series, the long-running Temperance Brennan series, and the TV show Bones which is based on the Tempe Brennan series. Kathy also answered questions from high school students who were curious about how she became a forensic anthropologist and about her experience in that field.
Thanks to all who attended!
Share This: