---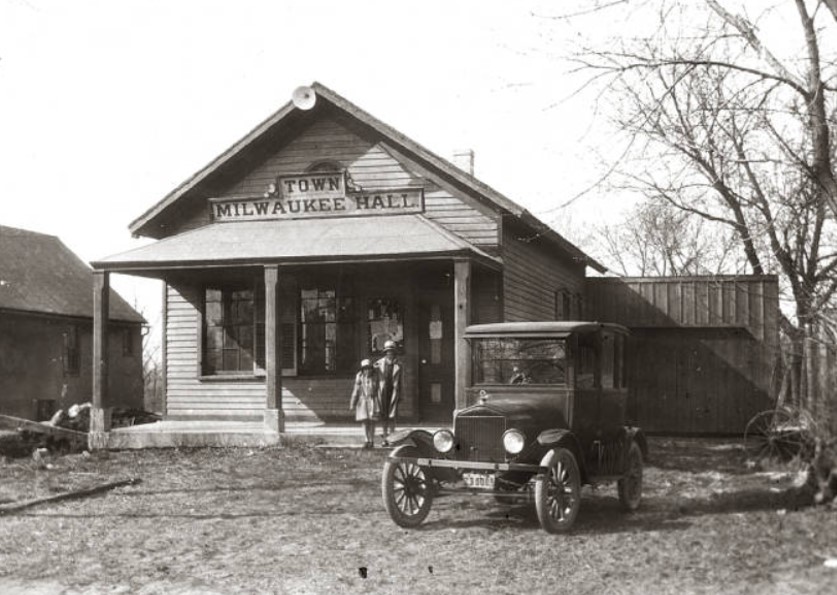 The Shorewood Historical Society has just completed their first digital collection!  The Charles Sheldon Collection features 41 images of Shorewood ranging from the 1890s to the 1930s.  As an amateur photographer, Sheldon captured the Village of Shorewood throughout the years, including architecture, residents, and electric streetcars.  Many of the photos also include Sheldon's daughter, Mary Sheldon Green.
The digitization committee - Nancy Baker, Natalie Carrol, Maryann Desaulniers, Karen de Hartog, and Hayley Johnson - spent many hours working on this project with help from Ann Hanlon, Head of Digital Collections and Initiatives at the University of Wisconsin-Milwaukee, and Emily Pfotenhauer, Recollection Wisconsin Program Manager.  Karen de Hartog, president of the Shorewood Historical Society, is especially pleased with the outcome: "The pictures represent another big step in meeting our goal of conveying our history to the public in an easy to access format."  
The Shorewood Historical Society looks forward digitizing more of their collections to expand their reach into the Shorewood community and beyond.  In the meantime, if you would like to explore the archives please stop by the Sheldon Room (lower level or the Village Center) on Wednesdays between 11:00 a.m. and 2:00 p.m.
Share This: