---
Shorewood Reads 2015 will be a big, beautiful, community read event featuring the book Shotgun Lovesongs by author Nickolas Butler.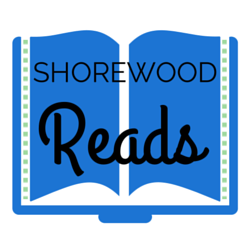 Shorewood Reads is our Shorewood community read, sometimes called a "big read," that asks of all Shorewood residents to read the same book and come together to celebrate it, celebrate reading, celebrate our library, and celebrate our community. The book selected by the Shorewood Reads 2015 committee, Shotgun Lovesongs, was chosen because it in itself celebrates community - specifically, a small Wisconsin community that is in some ways like our own. 
In Shotgun Lovesongs, Butler's debut novel, we follow the stories of a group of friends as they navigate the latter years of their young adulthood, balancing the everyday trappings of parenthood, marriage, and making ends meet with their still-urgent feeling of being young, innocent and wild. Shotgun Lovesongs is a lyrical and resonant book; Butler draws a vivid Wisconsin landscape, and a group of distinctly vocalized characters in whose lives many of us will find reflections of our own. We think Shorewood will enjoy this book.
This year's Shorewood Reads will fall on National Library Week. Events around Shorewood will take place April 11-16, culminating in an evening at the library with Nickolas Butler. The event is being organized by Shorewood Library and the Friends of Shorewood Library, jointly, with assistance from Boswell Book Company.
Look for more news on Shorewood Reads as the months progress, including specific event announcements such as book groups, an evening of community music, and more. 
In the mean time, if you're interested in volunteering for the Shorewood Reads 2015 committee, we are seeking a few more enthusiastic and/or experienced volunteers! Please email Community & Adult Services Librarian, Hayley Johnson at hayley.johnson@mcfls.org to find out more.
Share This: