---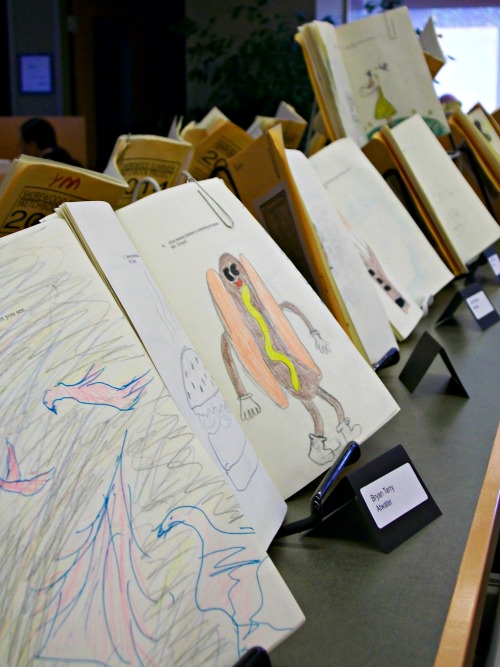 This summer, Shorewood elementary students were given sketchbooks with a variety of unique prompts asking them to sketch views from under a table, their favorite piece of art, what they look like as a bug and more. We're excited to have these works of art on display near the adult reference desk and in the children's room. Come check them out! Here is some information that Atwater Elementary art teacher Angela Hayes shared about the Shorewood Summer Sketchbook Project:
"All students were given the opportunity to continue developing their creative thinking and drawing skills over the summer by completing the 60 sketches provided in the Shorewood Summer Sketchbook Project.  Each of the six art teachers in our district provided ten ideas for the book and the cover was designed by SHS Graphic Design student, Tristan Blum.
On September 19, 2014 the art teachers offered an all district sketchbook sharing session for interested students at the Shorewood High School. The students participated in a variety of drawing activities, shared their drawings with one another and selected their personal best for the Shorewood Public Library display. Participating students will receive a souvenir t-shirts as a memento of this experience."
They will be on display for the next couple of weeks. Come see them and be inspired to do some sketching of your own.
Share This: