---
While about 80% of the Library's annual funding comes from local taxes here in Shorewood, donations, gifts and bequests to the Library help us flourish.  As 2015 comes to a close, and as the spirit of giving moves you, consider making a tax-deductible donation to the library.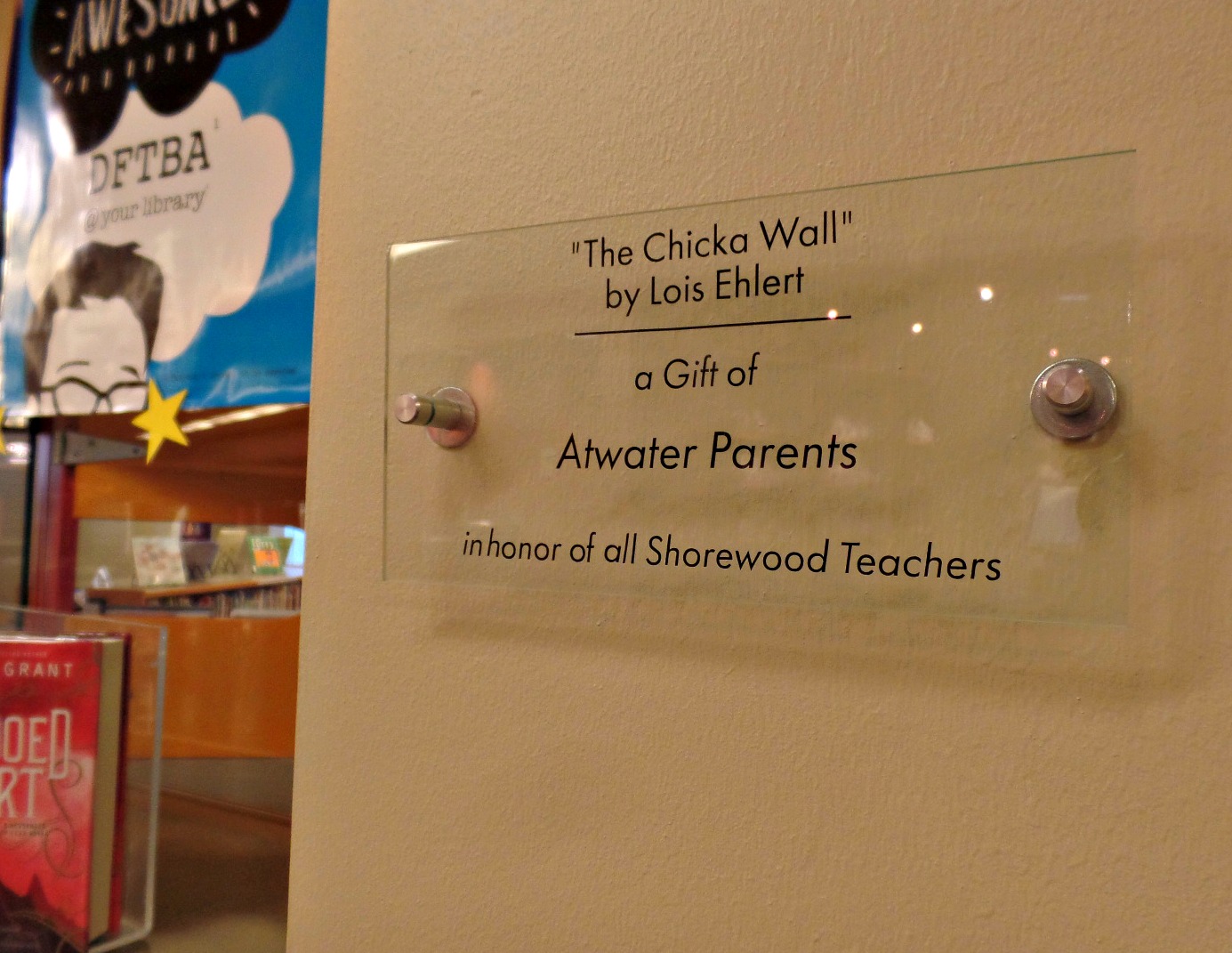 How can I donate?
The Library and the Friends of the Library both accept monetary donations year-round. Individuals or corporations can donate any amount to the Friends, a 501c3 non-profit organization, or to the library. While many of the donations we receive are simply donations, some come along with specific requests which we happily honor. The Library also accepts book donations. It's easy to donate online directly to the Library or via the Friends of the Library.
What do we do with donations?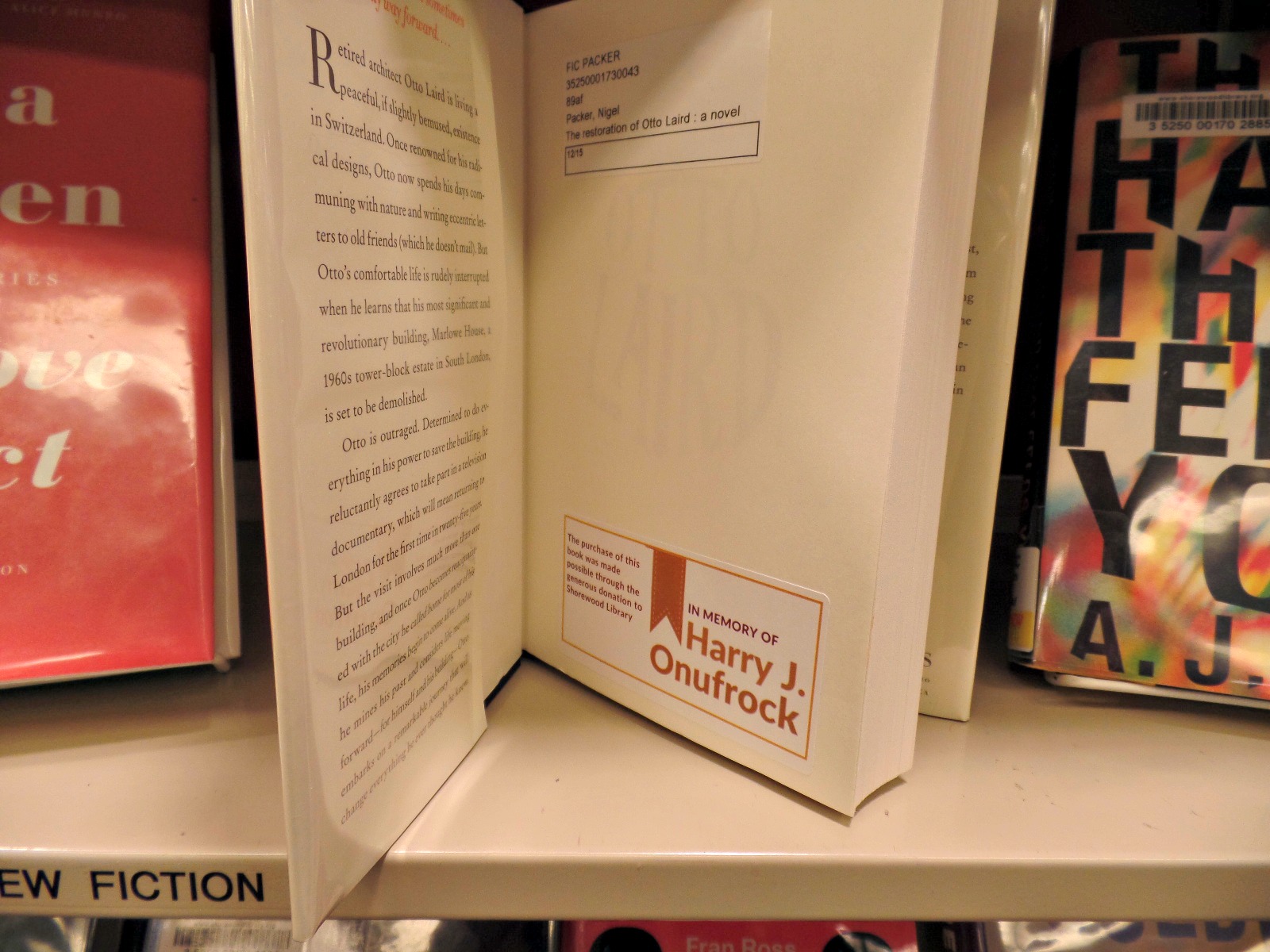 With your donations, we have purchased books in honor of birthdays, Bat Mitzvahs, and best friends. We have purchased furniture, games, and art in memory or in honor of individuals or groups. In 2016, we will update seating in the periodicals area thanks to a generous bequest in memory of a longtime library patron. Donations that are not earmarked are used right away for general purchases, typically of items for the library's collection. Donations that are earmarked - usually for specific types of books - are honored with a book plate inside the item or a commemorative plaque if needed, as you can see pictured above. You can find these all over the library.
Donated books may become part of our collection - though we can't make guarantees - or be sold by the Friends of the Library Book Sale. The Book Sale is a primary source of revenue for the Friends, who use their money to help the library put on special events and add to the collection. Recently the Friends have used their revenue from the Book Sale and ongoing donations to begin building an adult foreign language collection (to be unveiled in 2016), add hot TV shows from Amazon, Netflix, HBO, and PBS to our DVD collection, and search far and wide for up to date travel books on the usual and the more exotic destinations.
We are always honored and incredibly grateful when a community member thinks of us. Your continued patronage means we are doing our jobs well and serving you meaningfully.
Share This: