---
The Shorewood School District Art Show begins today! Art by Shorewood K-12 students will be showcased now through April 6th. Hundreds of pieces in a variety of media are placed throughout the building, from the children's area to the adult area, from shelf tops to walls.
Here are some highlights of the work on display: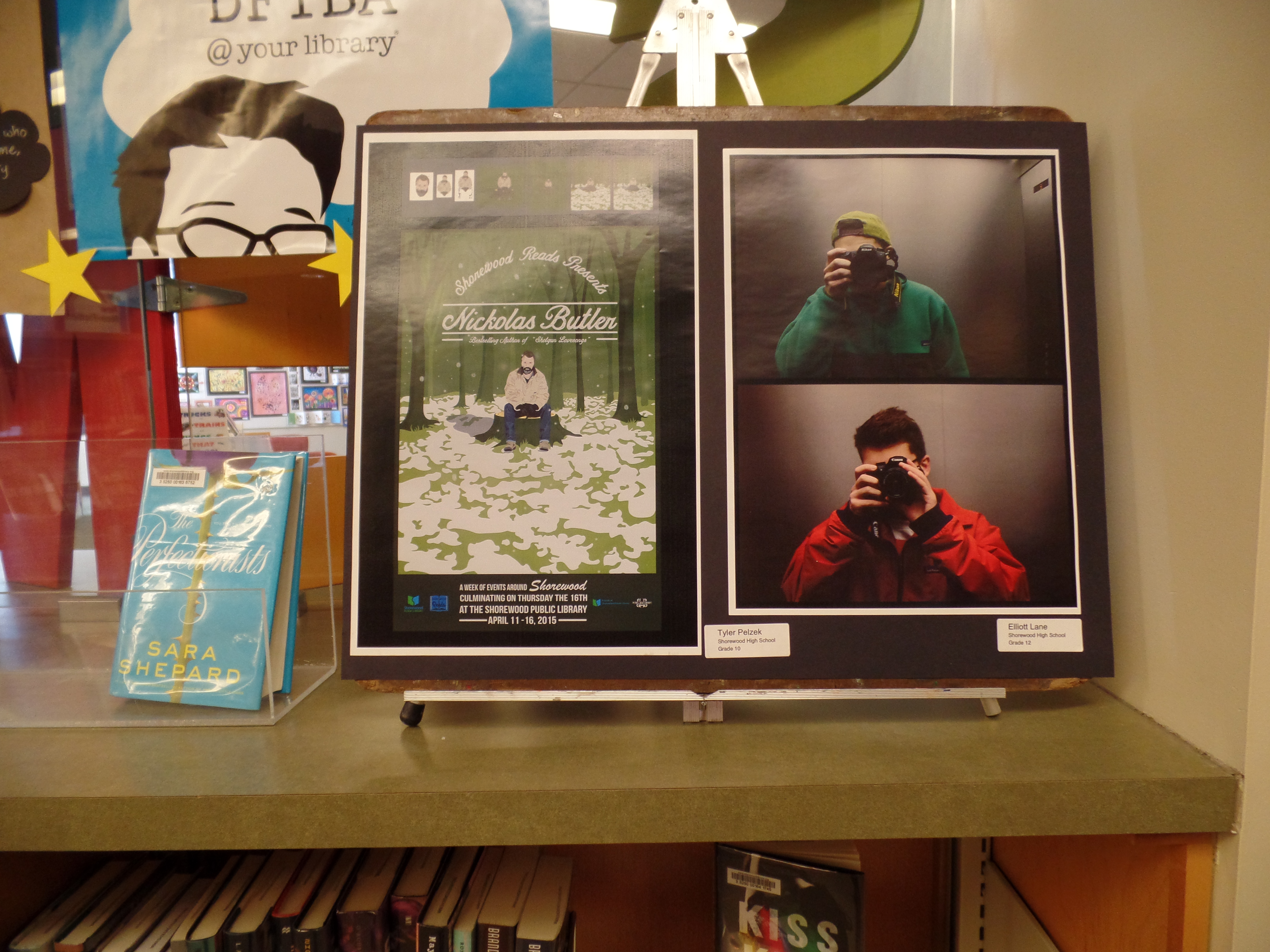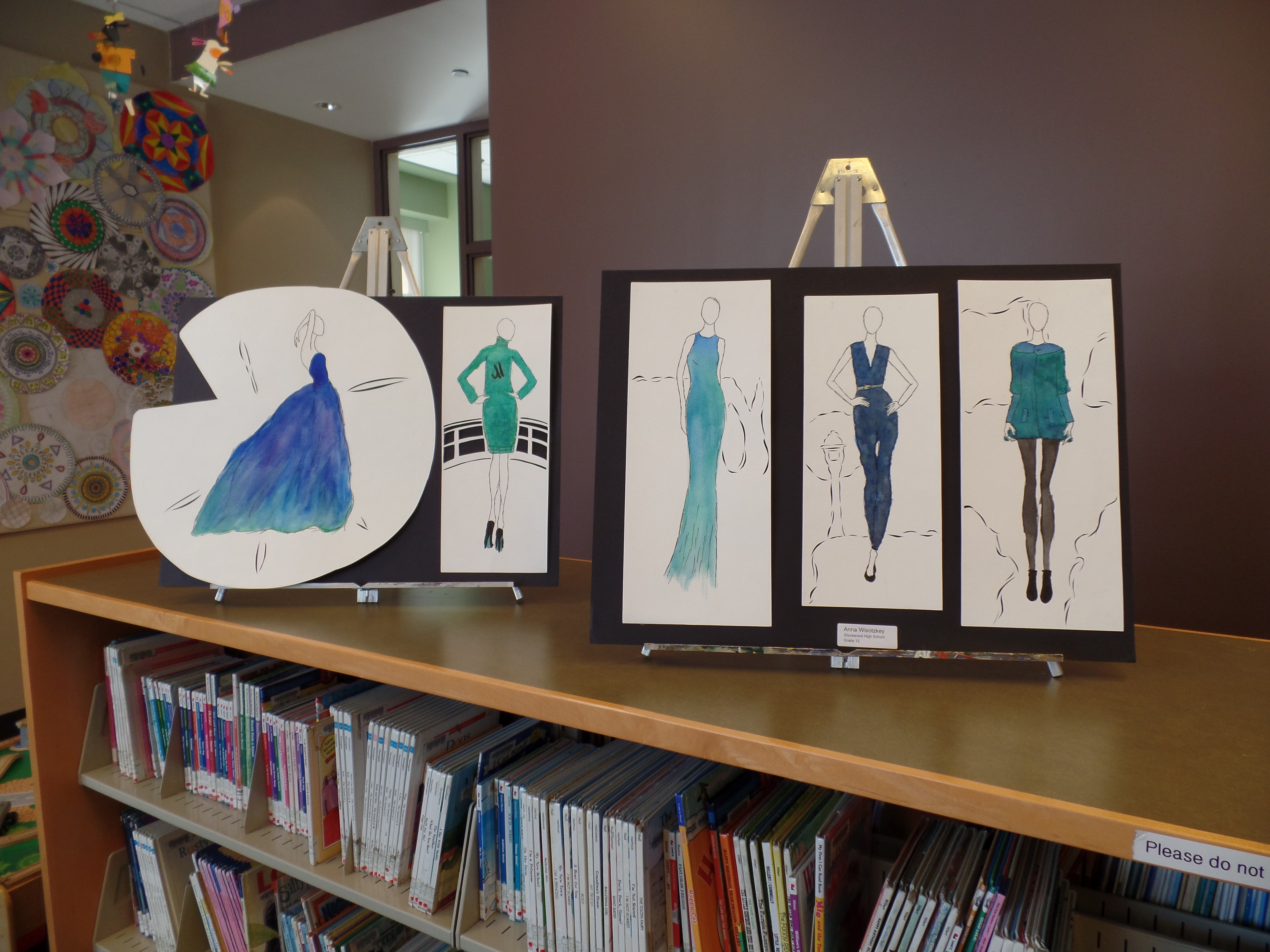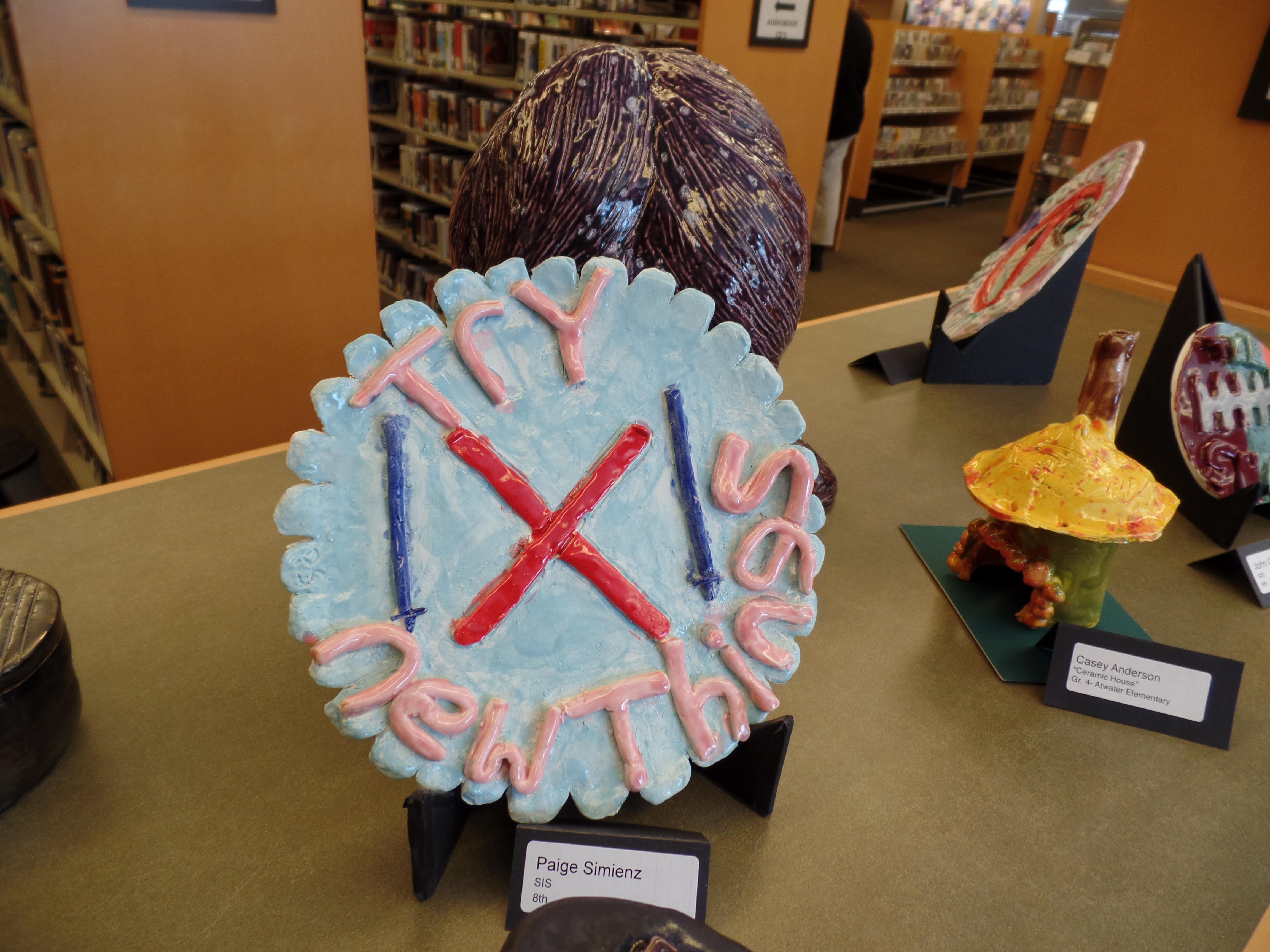 These are just a few of the many incredible pieces of art from Shorewood schools.
Parents, student artists and teachers will celebrate with a grand opening on Wednesday, February 25 from 6-8pm. While anyone may attend the grand opening (because we will be open as usual during it!), if you aren't a parent or student, you may prefer to view the art another, quieter, time. 
Share This: