---
The Friends of the Library Book Sale volunteers have organized a massive sale of paperbacks! At five for $1, you'll be singing a happy tune.
The library receives hundreds of donated books each year - possibly thousands, we don't count! - and many of them are paperbacks. A team of Friends of the Library volunteers looks at every donated book, passing the ones in the best condition on to librarians to decide if we should include them in our collection. While some are added to the shelves, most go to the Friends of the Library Book Sale. This ongoing sale is a great source of revenue for the Friends, who in turn use that money to help the library enhance our services, programs, and even collection. The sale even includes books that are no longer needed as part of the library collection - ones that no longer circulate, and/or are in less=than-ideal condition.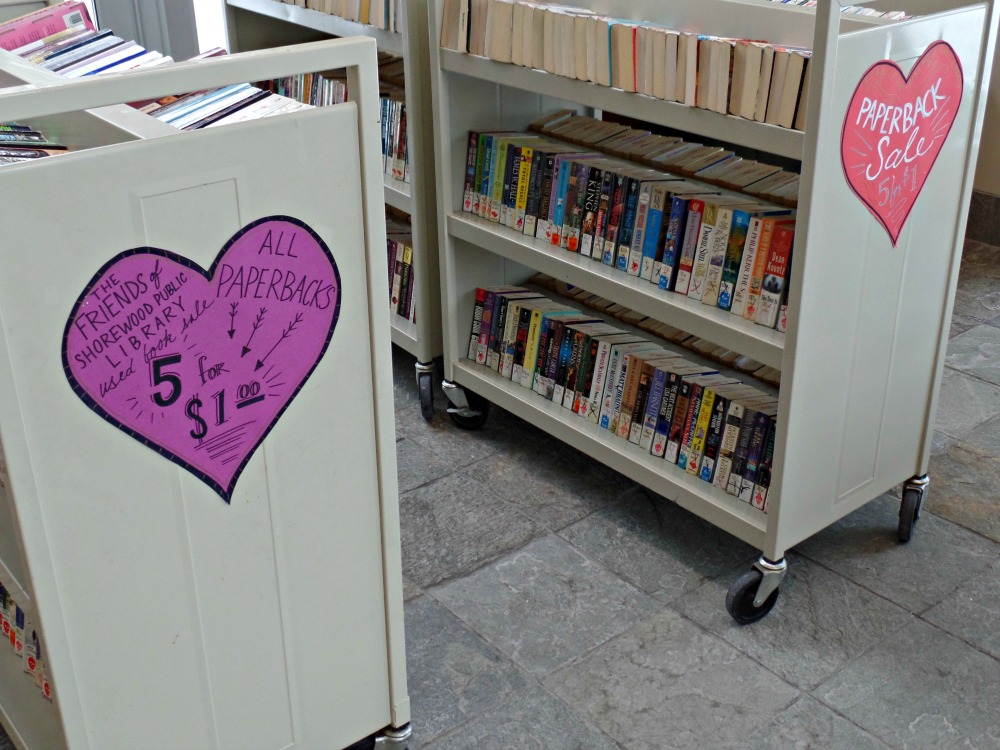 Starting today in the lobby, you'll find stacks of romance, mystery, classic and bestseller paperbacks which can be snatched up at the amazing price of five for one dollar. It's a sweetheart of a deal just in time for Valentine's Day!
Share This: