---
This random sampling of new materials all share something unique: their completely intriguing titles. Sometimes it's the cover art that catches your eye, but with these new releases it's all about those few words the author, editor & publisher put together in the title. Excellent titles aren't just for humorous non-fiction - although two of these are in that vein.
My Boyfriend Barfed in My Handbag...and Other Things You Can't Ask Martha by Jolie Kerr
This is literally a book about cleaning up life's ugly - and really, almost unspeakable - messes. Kerr got her start writing a column on The Hairpin, called "Ask A Clean Person," and does not hold back any snarky wit in this book as she assesses (and criticizes, and admits to making...) all kinds of wacky messes. The title leads right into what this is: part how-to guide, part life manual, part comedy.
Money: The Unauthorized Biography
How can an inanimate object - albeit one that impacts virtually every part of our lives - have a biography? And an unauthorized one at that, as though it is in fact a now-fallen Hollywood star who has lead a very salacious life. This title is clearly meant to be intriguing; to lead you to pick up a book that you might otherwise pass over as dry. Money's history, as told by historian and economist, is here illuminated in a way you may not expect.
Uganda Be Kidding Me by Chelsea Handler
Handler, the queen of late night, follows her previous memoirs (Are You There, Vodka? It's Me Chelsea and Chelsea, Chelsea, Bang, Bang) with this over-the-top travel log. Is this title ridiculous? Yes. But do Handler's travel stories - from an African Safari to the Bahamas to the U.S., mostly with friends and her weird dog in tow - live up to the level of ridiculousness promised by the title? Absolutely yes.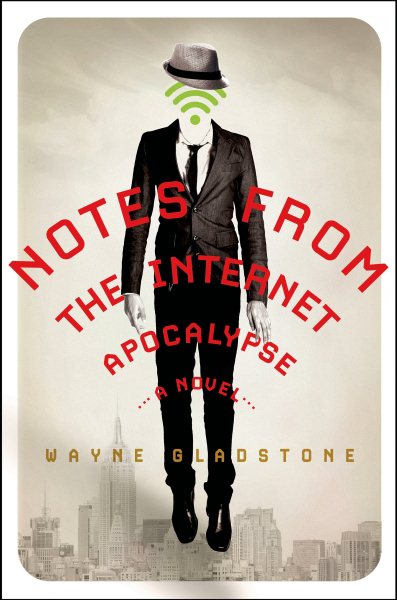 Notes from the Internet Apocalypse by Wayne Gladstone
What you love about this title, you'll love about this book. What if you woke up one day to find the Internet was gone? That's the premise of this parody of an apocalyptic tale. Suddenly fax machines are back, and Craigslist is just a bunch of index cards stapled to a bulletin board. Enter a band of miscreant friends who seek the answer to where the Internet has gone, all while possible finding themselves anew in this recently disconnected world.
Share This: