Color Me Happy
Adult Coloring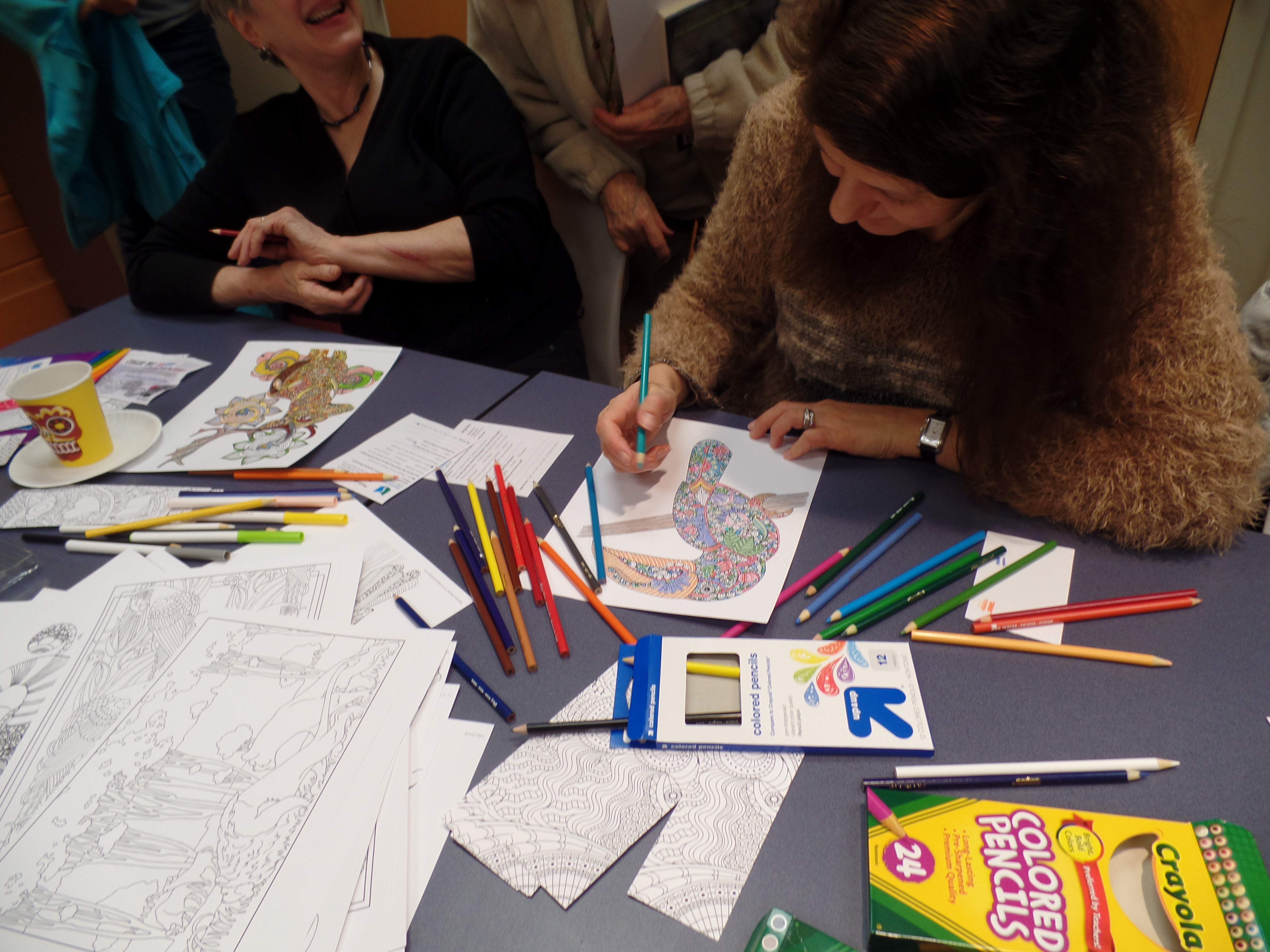 Join the coloring craze and you may find a fun way to relieve stress and take your mind off things.
Color Me Happy is held at Shorewood Library on the second Thursday of each month at 6:30 p.m. Can't get enough coloring? Head to Whitefish Bay Library on the fourth Wednesday of each month at 6:30 p.m. for their edition of Color Me Happy!
Fall 2016 Schedule
Shorewood: Thursday, September 8
WFB: Wednesday, September 28
Shorewood: Thursday, October 13
WFB: Wednesday, October 26
Shorewood: Thursday, November 10
WFB: Wednesday, November 30
Why coloring?
Learn what some experts are saying about coloring and stress relief:
"Adult coloring books promise stress relief," USA Today Online. December 13, 2015.
"Why adult coloring books are good for you," CNN, January 6, 2016.
"Are adult coloring books the stress relief tool they're hyped up to be?" Shape, December 25, 2015