Artwork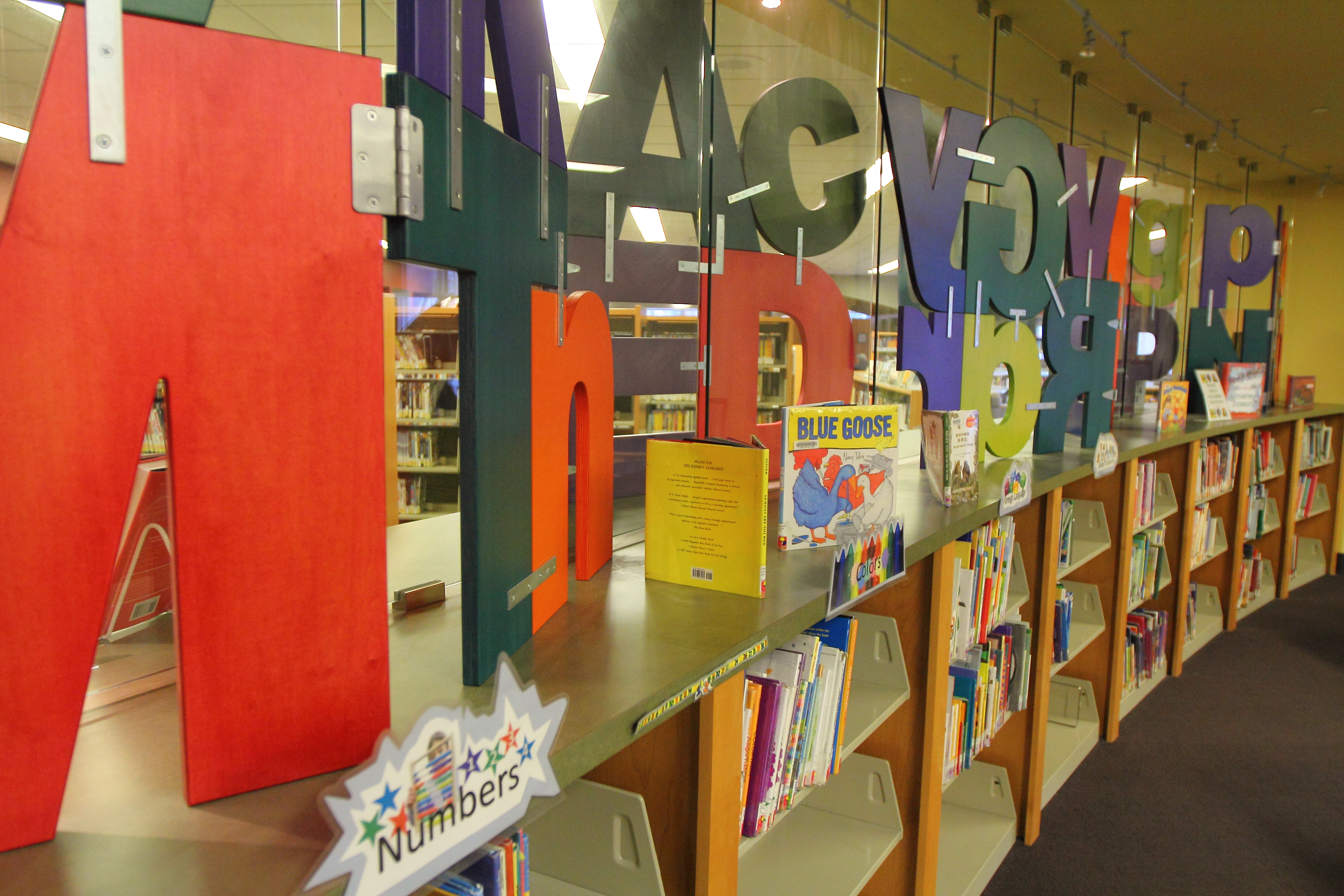 Alphabet wall
Children and grown-ups alike delight in Lois Ehlert's fanciful wall of letters based on her illustrations in her book, Chicka Chicka Boom Boom. Ehlert, a native of Beaver Dam, is one of Wisconsin's most well-known artists.
---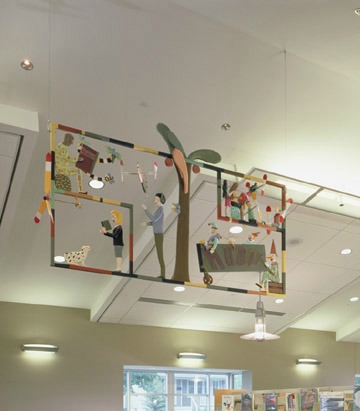 slava yanovsky folk art
Slava Yanovsky, a Shorewood resident since 1980, created a large folk art piece as a counter-point to the technology present in a modern library. Yanovsky was originally trained as a printmaker then began experimenting with cutting zinc and copper etching plates into weather vanes. Today, he approaches folk art in his own creative way with boldly-carved wood whirligigs and other whimsical objects.
---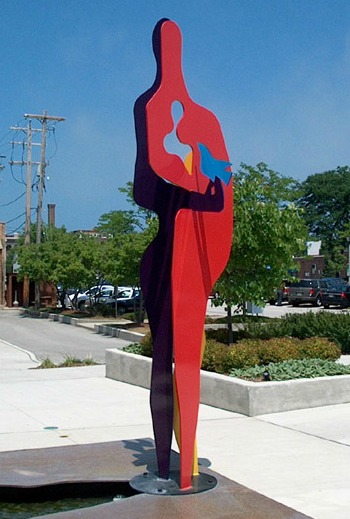 Family sculpture
Artist Narendra Patel, one of Wisconsin's leading sculptors, created a 12-foot-tall metal depiction of a family that is outside, near the entrance of the building. All the pieces were cut from a single sheet of metal and were fit together like a puzzle. This piece is representative of our mission to serve people of all ages, offering a variety of materials of interest to all members of the family.
---
Village Center Mural
Another Shorewood native, Kate Madigan, created a mural depicting 100 years of Village history. The mural can be seen in the Village Center lower level lobby area.