Study Rooms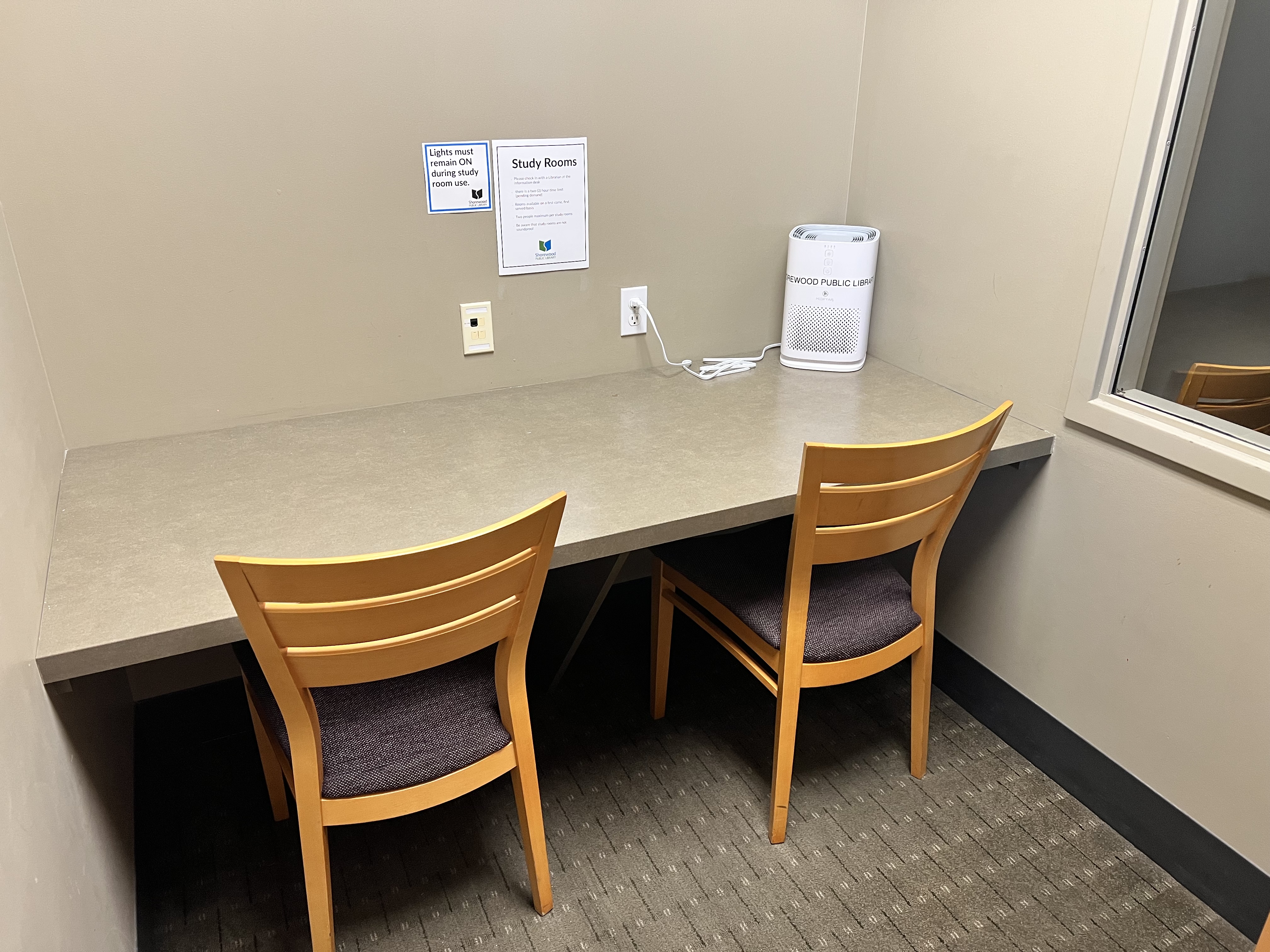 The Shorewood Public Library provides access to two study rooms intended for the purpose of quiet study and discussion. Both Study Rooms seat up to two people. Study Room 2 is available on a first come, first served basis and Study Room 1 can be reserved in advance. You do not need a library card to use or reserve a study room.
Reserving a Study Room in Advance
Study Room 1 can be reserved up to two weeks in advance using our online meeting room reservation software, LocalHop. Reservations must be made at least 24 hours in advance. The room can be reserved for up to two hours per day, and an individual can make up to two reservations per week. If it is your first time making an online study room reservation, you will need to create a LocalHop account. This account should be used each time you make a study room reservation.
If an individual does not arrive within 15 minutes of the scheduled reservation start time, they will be considered a no-show and the room will be made available to others. If the room is vacated prior to the reservation end time, the room will be made available to others.
Please review the Study Room Use Policy before reserving a study room HERE or using the form below.
Download a PDF of the Study Room Use Policy