Shorewood Reads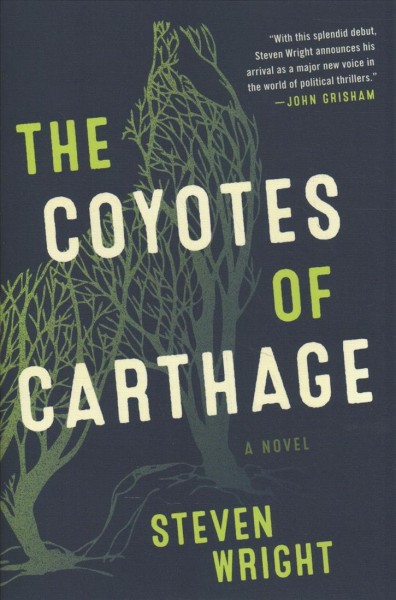 FEATURING: The Coyotes of Carthage by Steven Wright
Shorewood Reads is our local version of what many other communities nationally, and even globally, have done: a community-wide event centered on reading one book.
The goal of Shorewood Reads 2022 is to unite our community through a shared reading experience. We hope you will join us!
---
More about The Coyotes of Carthage, our 2022 community read
The Coyotes of Carthage is the debut novel of Wisconsin author and UW-Madison Professor Steven Wright.
The Washington Post book review (April 18, 2020): "Steven Wright's 'Coyotes of Carthage' pulls back the curtain on how democracy works. It isn't pretty."
Publishers Weekly book review (April 2021): "Wright conjures a cast of believable blue-collar locals to imagine how a local election can be manipulated through a carefully orchestrated process that includes the grooming of straw men, the crafting of rhetoric to distort issues, and the channeling of discord and dissatisfaction among the electorate to turn a campaign dirty, dangerous—and effective."
University of Wisconsin-Madison News (February 18, 2021): "[Wright's] debut novel combines his love of writing with his legal expertise by going behind the scenes of the often dirty business of politics."
You can request a copy of The Coyotes of Carthage via CountyCat or by calling the library to place a copy on hold at 414-847-2670. The Coyotes of Carthage is also available digitally as an e-book or e-audiobook on the Libby app and via hoopla online or app.
---
Meet the Author
Steven Wright will be at Shorewood Library for the culminating event of Shorewood Reads 2022.
April 27th, 2022.

---
check back for more information about upcoming events and book clubs!