Give to the Library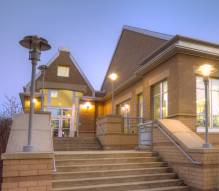 You can make a difference by giving time, money, or materials to your Shorewood Public Library!
Donations are accepted year-round. See below how you can contribute.
Donate time
Join the Friends of the Library and volunteer your time to help with the ongoing book sale, maintaining the library collection, our Adopt-A-Shelf Program, and staffing big library events.
Become a teen volunteer to help run children's and teen events, especially in the summer.
High School students can also contact Lisa to find out about volunteering at the library for NHS credit.
Donate money
Monetary donations can be made several ways:
Via check in person or through the mail
Via credit, debit or contactless funds in person at the front desk
Via the Friends of the Library (a 501c3 non-profit organization): Visit the Friends of the Library page to learn more about what they do and how you can donate (or join!).
For alternate donation options, please contact the Library Director, Jen Gerber, via email or at 414-847-2670
Donate books, movies, music
Donations of gently used books and movies are accepted on an ongoing basis. All donated materials should be in excellent condition - not smelly, heavily used or damaged. Smaller donations of one or two bags/boxes of books can be placed in the donation bin next to the Friends of the Shorewood Public Library used book sale inside the library. To make arrangements for larger donations, please contact the Friends at shorewoodlibraryfriends@yahoo.com.
The library cannot accept:
Magazines
Textbooks
Encyclopedia sets
Books previously discarded from other libraries
Items that are tattered, yellowed, musty, stained or moldy
Items that are highlighted, written in or have loose pages
Audiovisual items not in original packaging.
Music CDs
Where do my books go?
Most donated books are used for the ongoing Friends' Book Sale. Donated books are evaluated for addition into the library's collection as well, so you may see your books in circulation if they fit our needs. We reserve the right to refuse any donation.
Can I donate other things?
Please call us to find out! In some cases we welcome donations without inquiries, such as new or gently used Lego bricks for our Lego Club. However, we prefer to know beforehand if you have something you'd like to share with us. Call 414 847-2670 and a staff member will be happy to talk to you about your possible donation.