Learn
Online Learning Resources during school closures and beyond
In addition to the resources listed below, Milwaukee PBS will dedicate the 7 a.m.-5 p.m. daytime weekday schedule on WMVT 36.1 to educational programming that includes specific blocks of time for pre-K through 12th grade levels and covers subjects, including English language arts, social studies, science and math.
Books & Reading Engagement Kit: Home Edition
PBS Daily Newsletter with Activities
While travel is currently discouraged you and your children can take virtual fieldtrips to zoos, art museums, aquariums and more.
Resources to find information for homework and personal interests:
Log-in to these resources with your library card number and PIN
Britannica School Atlas - Elementary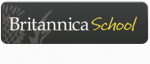 Interactive world atlas designed especially for elementary school students and educators. Provided by Badger Link.
Encyclopædia Britannica, Inc. - School Edition K-12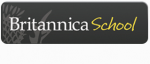 Reference for all general research needs and interests. Provided by BadgerLink.
Search for fiction books. Includes reading lists, author and book read-a-likes and genre overviews. Provided by BadgerLink.
Research all kinds of topics within many full-text sources including articles and book chapters. Includes Lexile scores. Provided by BadgerLink.
Research topics like Animals, Arts & Music, Biographies, Geography, Language Arts, Math, Science & Health, and Social Studies. Provided by BadgerLink.
For elementary and middle school teachers to supplement classroom

instruction with curriculum-aligned materials in math, reading, writing and social studies.
Provided by Badgerlink.
Keyboarding Practice at Typing Web
The Library also has a large collection of informational books for different age levels, and reference books on many subjects.
Reference books can't be checked out, but you can take notes or photocopy pages! Photocopies are 15 cents per page for black and white and 50 cents per page for color.