Early Learning Center
Play, Learn, Grow
Hands On Early Learning Center for Infants through Kindergarteners
We know that young children learn through play. We also know that a caring adult is a young child's best teacher so we have designed a hands-on learning space that helps you develop your children's early literacy skills while having fun together. This space is different than play areas in restaurants or stores because it is play with a purpose – building the foundation that helps children learn. All elements were carefully chosen to support early learning. Adult-child interaction is key. Many of the interactive play areas have "Ways to Play" suggestions that parents can duplicate at home. Activities are built around the practices that research has shown build early literacy skills in young children – Talking, Singing & Rhyming, Reading, Writing, Playing.
To learn more about Early Literacy click here
While visiting the Play Learn Grow room, you can enjoy:
Baby land
a safe place for infants to play and explore
Creation stations
build, write, or make some art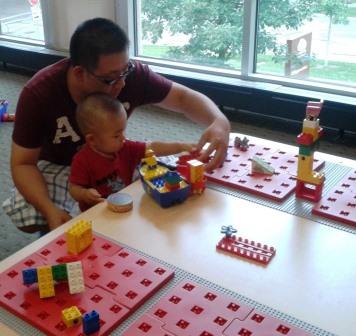 Imagination Stations
shop or work in the store, cook in the kitchen,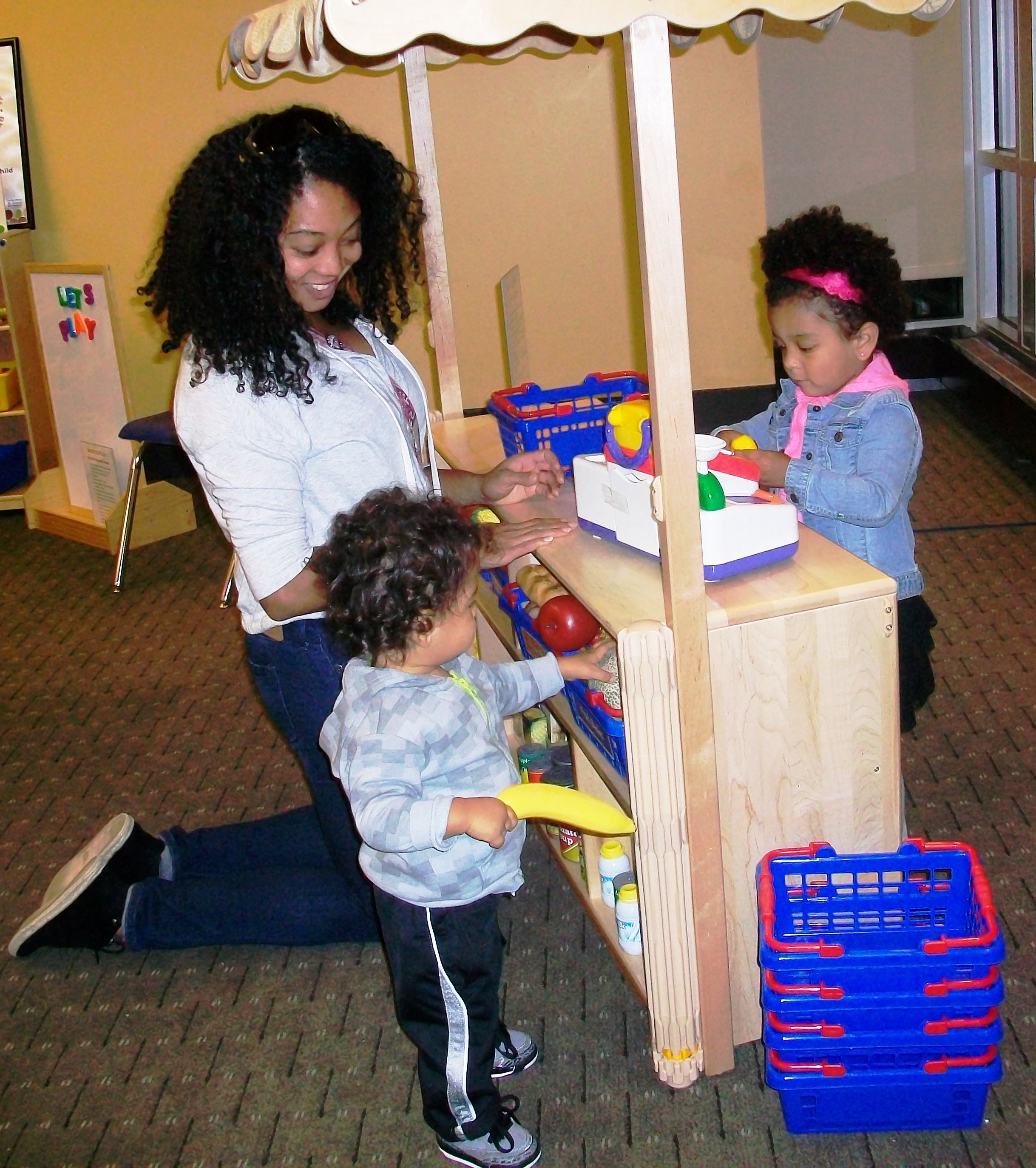 take care of the little backyard, put on a puppet show and more
Magnetic Board, BLOCKS, Puzzles, games, and other learning toys
play with numbers, letters, shapes, and colors
---
To make the most of the Play Learn Grow experience, please follow these rules when using the room:
Children must be supervised by a responsible adult caregiver at all times.
You are your child's first teacher. Adults are strongly encouraged to be actively involved in their children's play. If would like to visit with other parents, we encourage you to use the comfortable seating in the picture book area.
The room is designed with activities for infants through kindergarten age children. Older children should enjoy other areas of the library including our collection of games and puzzles.
Please model and reinforce appropriate library behavior –sharing, indoor voices, do not run or throw toys, handling toys with care, putting toys away and cleaning up when you are done playing.
All toys must stay in the room.
No Food. Snacks may be eaten in the lobby.
If you or your child is ill, please do not visit the Play Learn Grow room.
Have fun with your little ones!
The Play Learn Grow room closes 15 minutes before the library closes. Please clean up all toys and vacate the space by that time.
---
Early childhood educators or groups may schedule field trips to use the Play, Learn, Grow room. Those visits must be scheduled before the library opens at 9:30 a.m.
For more information about scheduling group trips, click here
---
The Play Learn Grow Early Learning Center was funded by donations in memory of Patricia Connelly, Jeanne Taggett, and Betty Quadracci. Additional funds were donated by attendees of the Shorewood Library 10 Year Anniversary Celebration in 2013.
---