Lange Bequest
The generosity of Larry and Elaine Lange will help the Shorewood Public Library flourish for generations to come.
What is the Lange Bequest?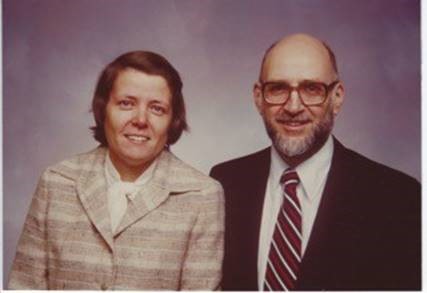 In late 2018, the Shorewood Public Library learned that Larry and Elaine (Hafemeister) Lange, long-time Shorewood residents and Shorewood Library patrons, made a generous bequest of $5.5 million to the Shorewood Public Library as part of their will.
The Library has partnered with the Greater Milwaukee Foundation to manage the Lange Bequest via three separate funds, with guidance from a Spending Policy approved by the Shorewood Public Library Board of Trustees.
How does the lange bequest support the Shorewood Public Library?
The Lange bequest complements the library's other revenue sources - Village of Shorewood property tax levy, the fundraising efforts of the Friends of Shorewood Public Library, and other private donations.
The bequest is separated into three funds with distinct purposes which are driven by and support the library's Strategic Plan 2019-2024, mission and values.
The 2040 Fund
This fund is intended to be used toward a major capital campaign for a new library building or major renovations of the current library space projected for 2040 or thereafter.
Board Directed Reserve Fund
This fund is intended to provide a long-term source of funds for larger, one-time projects and special opportunities which improve the library environment and patron experience, support Shorewood community collaborative initiatives which are consistent with the Shorewood Public Library's mission and benefit library patrons, support library operational efficiencies, and help sustainability efforts through energy efficiency and conservation projects.
Permanent Endowment Fund
This fund is intended to support ongoing library projects and initiatives and enhance the services the library has been able to provide through the operating budget tax levy support. This fund is designed to optimize the ongoing benefits derived from the crucial collaborative support system offered by the Village of Shorewood and Friends of the Shorewood Public Library. To inquire about how you can contribute to the Permanent Endowment Fund, please contact Library Director Jen Gerber via email at jen.gerber@mcfls.org or phone at 414-847-2670.
You can view our official press release here.
---
Inquiries related to the Lange Bequest should be directed to Library Director Jen Gerber via email at jen.gerber@mcfls.org or phone at 414-847-2670.