Events Calendar
---
Anthony Bukoski Author Visit
Tuesday, October 2
6:30 pm
Location: Shorewood Village Center
Meet Anthony Bukoski, author of Head of the Lakes: Selected Stories. Bukoski, author of several short story collections, including Polonaise: Stories, Time Between Trains: Stories, and North of the Port: Stories, will read from Head of the Lakes, take questions from the audience, and sign copies of his book.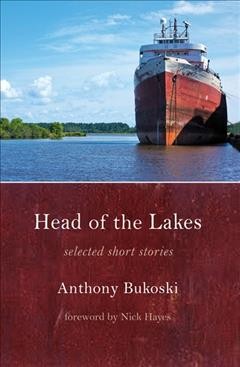 ABOUT HEAD OF THE LAKES: SELECTED STORIES
Bukoski has done for Superior's East End what Raymond Carver did for the down-and-out of the Pacific Northwest or what Pete Hamill did when annexing New York for the Irish. He's brought back to life Superior's Polish Americans and the blue-collar community from its boom days in the post-World War II era to its decline and near disappearance in recent times.
Bukoski describes a town and a neighborhood where there's plenty of emptiness to go around. A century and a half ago, whoever laid out the city grid made sure there'd be plenty of room for loneliness. The city limits encompass an area roughly equivalent in size (minus a square foot or two) to Minneapolis. Superiorites enjoy a lot more elbow room than the 383,000 of us who call Minneapolis home. The town loses any pretense of population density as you drive away from the shipyard and the worn downtown and follow East Second Street to Superior's East End, where deep setbacks separate one house from another and empty fields sometimes isolate one section of a neighborhood from the next...
Not all of his characters are Polish American. Nor does every story take place in Superior. The city's East End of actually an ethnic mix of Swedes, Finns, Native Americans, and others. "Never mind," Bukoski says, "I've claimed in for Poland."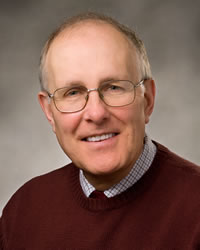 ABOUT ANTHONY BUKOSKI
Anthony Bukoski lives with his wife in the country outside of Superior, Wisconsin, the port city where his immigrant grandparents settled. His short stories and essays have been broadcast on Wisconsin Public Radio, and his story ''Time Between Trains,'' read by the actor Liev Schreiber, aired on National Public Radio. The author of several books, Bukoski has won writing awards from, among others, the Christopher Isherwood Foundation, the Council for Wisconsin Writers, the Wisconsin Library Association, and the Polish American Historical Association. He is a Fellow of the Wisconsin Academy of Sciences, Arts and Letters.