Events Calendar
---
Y2K Party!
Monday, December 9
6:30 pm - 8:00 pm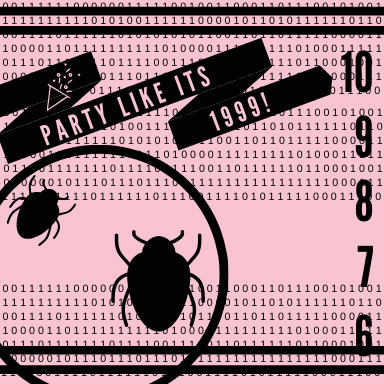 Computer system shut downs, stockpiles of canned food, emergency bunkers, the end of the world - we're going to party like it's 1999! Celebrate the twentieth anniversary of Y2K at the Shorewood Public Library's very own Y2K Party! Doomsday expert Shel DeLisle will lead the event, exploring a range of possible apocalyptic scenarios caused by pandemics, civil unrest, natural disasters, nuclear fallout, and electromagnetic pulses and how best to handle such situations. Y2K didn't happen, but you never know when disaster will strike - best be prepared!
Plus, you can enter our drawing to win a first aid survival kit!
ABOUT SHEL DELISLE
Shel is a retired firefighter and paramedic. She teaches doomsday preparation classes through the Department of Continuing Education at the University of Wisconsin-Waukesha and helps train paramedics at the Milwaukee Area Technical Center.
This program is co-sponsored by the Friends of the Shorewood Public Library.