Events Calendar
---
Author Visit: Zhanna Slor
Monday, May 10
6:30 pm - 7:30 pm
Location: Virtual via Zoom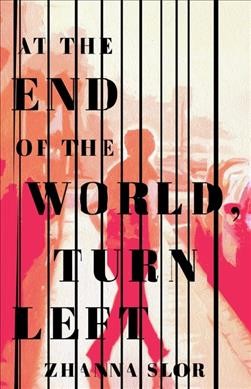 Welcome local author Zhanna Slor to discuss her debut mystery novel At the End of the World, Turn Left.
You can order the book from Boswell Book Company here: https://www.boswellbooks.com/book/9781951709259
ABOUT AT THE END OF THE WORLD, TURN LEFT
Zhanna Slor's debut novel, a unique literary mystery set in Milwaukee's eclectic Riverwest neighborhood during the 2008 recession, weaves together the tale of two immigrant sisters with very different ideas of home. Masha remembers her childhood in the former USSR, but found her life and heart in Israel's Orthodox community. Anna, a young artist and student, was only an infant when her family left but still yearns to find her roots. When Anna is contacted by a stranger from their hometown and then disappears, Masha is called back to Wisconsin to find her, and this search changes the family forever.
ABOUT ZHANNA SLOR
Zhanna Slor was born in the former Soviet Union and moved to Shorewood in the early 1990s, where she spent several years using the Shorewood Public Library and attending Atwater Elementary School. Her work has been published in literary magazines, including Ninth Letter, Another Chicago Magazine, and Michigan Quarterly Review, and she is a frequent contributor to The Forward. She and her husband, saxophonist for Jazz-Rock fusion band Marbin, recently relocated to Milwaukee, where they live with their young daughter.
Zoom details:
To join, click this link at the day and time of the event:
https://zoom.us/j/93763485379?pwd=aFlsMXlVVFIxT1piWHFqQzQzK2Nhdz09
Meeting ID: 937 6348 5379
Passcode: 143555
This event is co-sponsored by Boswell Book Company.