Events Calendar
---
Rhyme & Read Lapsit CANCELLED
Tuesday, January 18
9:00 am - 9:30 am
Location: Library Children's Room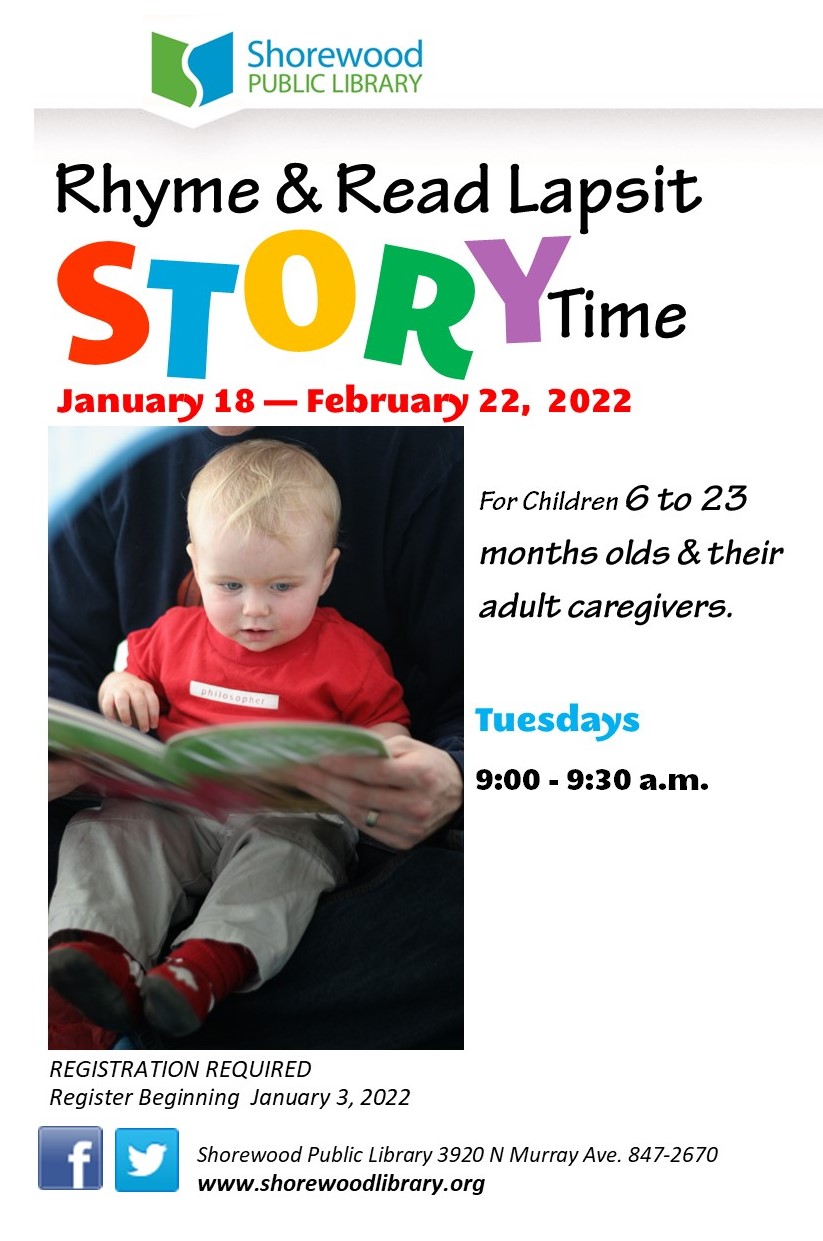 DUE TO THE SIGNIFICANT SURGE IN COVID CASES, THE START OF RHYME & READ LAPSIT HAS BEEN DELAYED UNTIL FEBRUARY 1. PLEASE CONTINUE TO CHECK OUR WEBSITE AND FACEBOOK PAGE FOR SCHEDULING UPDATES.
Rhyme & Read Lapsit sessions feature songs, finger rhymes, clapping games, and other activities that support early literacy and language development in very young children. The sessions are open to adult caregivers and children, 6 - 23 months. The session will run from February 1 through February 22.
Registration is required and begins January 3. You may register online, in-person, or over the phone 414-847-2670. You do not need to register for each individual session. Your registration is for the 6 week session.
The sessions will be held in the Children's Room before the Library opens to the general public to allow for safe distancing. To ensure the safest possible environment, CoVid health and safety protocols will be in place including use of a medical grade air purifier and mask requirements for those 2 years and older.
Registration Closed