Library Statistics
Your library, by the numbers.
Each year, Shorewood Library tallies the numbers behind our services, programs and impact in the community. We count things like number of computer sessions, total checkouts, etc. These give us a picture of how busy we are, which services and resources are most in demand, and what our staff and patrons are up to.
Numbers do not tell the whole story, but they are important. They help us make decisions, inform our budget, and shape our future.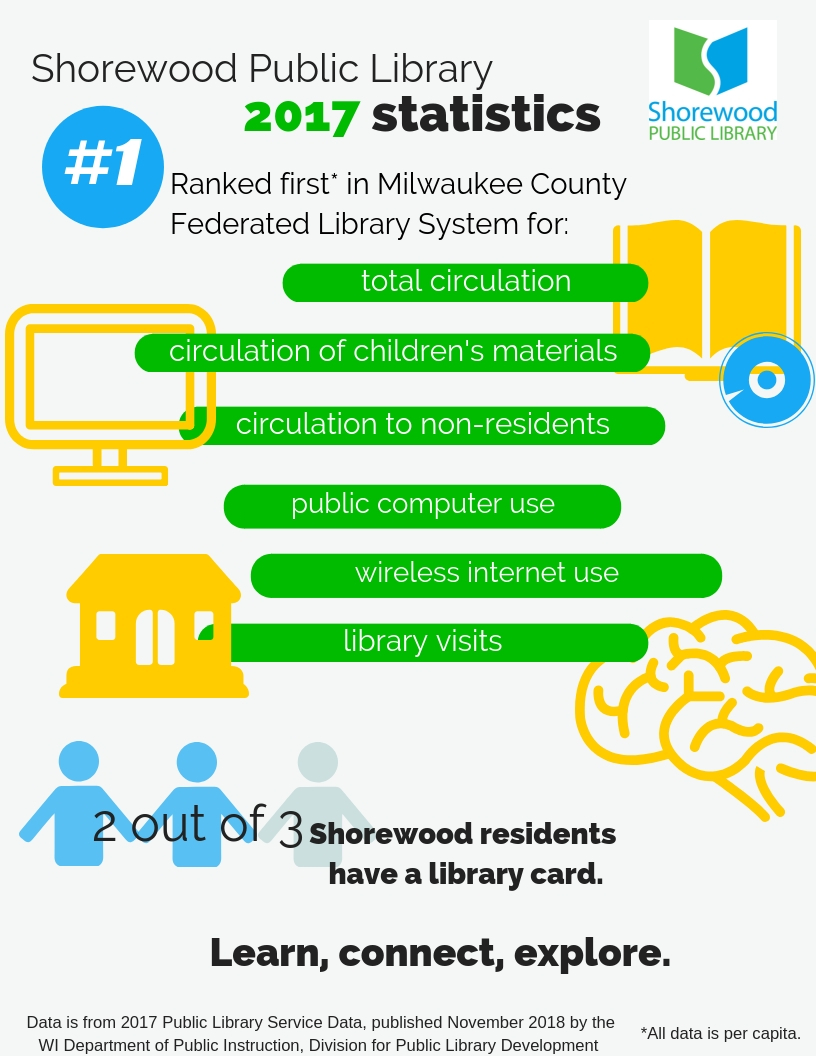 This information presented here is derived from the data compiled by the state, who make the data accessible so we may compare and contrast our statistics with other municipalities in and outside of Milwaukee County Federated Library System. Data shown is the most recent available.
In 2017, Shorewood Public Library ranked first in the Milwaukee County Federated Library System for: total circulation, circulation of children's material, circulation to non-residents, public computer use, wireless internet use and library visits. All data is considered per capita.