---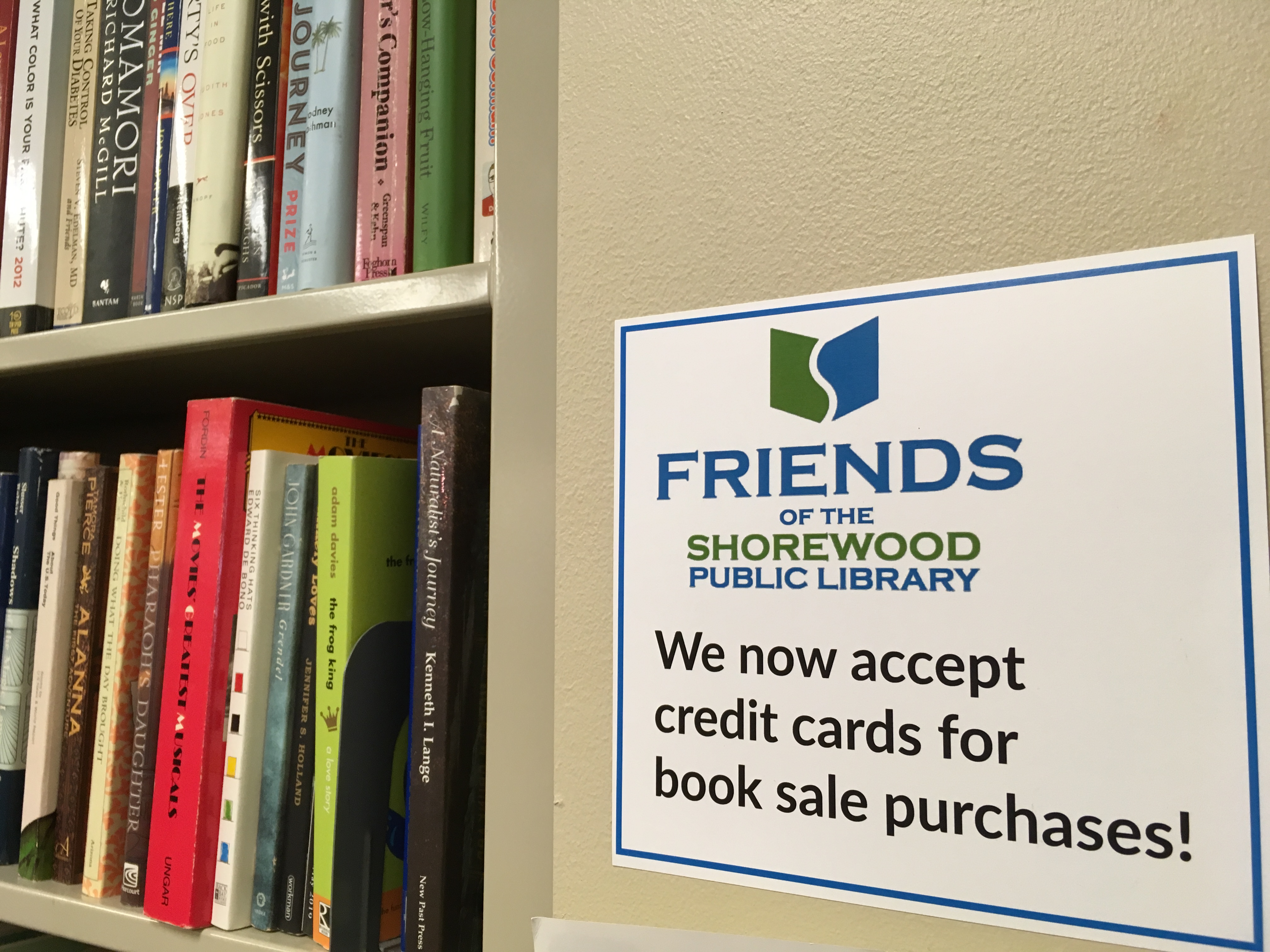 Supporting the Friends of the Shorewood Public Library used book and media sale has always been a great way to get quality materials at discounted prices while supporting library programs and collections. With the addition of debit and credit card sales, your purchase just got easier.
Thanks to the library staff, book sale volunteers Alice Davis, Jane Jansen, Maggie Lintereur, Kelly Clark, and Kathy Clark, and Membership Coordinator Susan Lofton, you can now support the Friends' with cash, check, or credit.
This makes being part of the Friends' largest fundraiser as easy as one, two, three!
1. DONATE
If you have books or media to donate, please contact the library circulation desk at 414 847-2670 or the Friends at shwd.libraryfriends@gmail.com for more information.
Here are some general rules:
Books and other media in good condition are accepted.
Children's books and cookbooks in good condition are very popular.
Textbooks, magazines, Reader's Digest Condensed Books, and discarded library books are not accepted.
The librarians and volunteers screen the books, placing most on the sale shelves at the library.
Friends select some books for sale on eBay.  
Storage space is limited, so we may not be able to take all donations. Please check with us first.
2. BUY
Each time you visit the library, browse the Friends' shelves. Materials are always changing with new items added each week - you never know what you might find!
Pay at the circulation desk with cash, check, credit or debit.  All proceeds support the Friends of the Shorewood Public Library.
3. REPEAT
Donate your new or used books and other materials back to the Friends.  Your donation will make room on your shelves for more books, which means you might just need something from the sale shelves!
Submitted by Anne O'Meara Stillwell
Share This: