---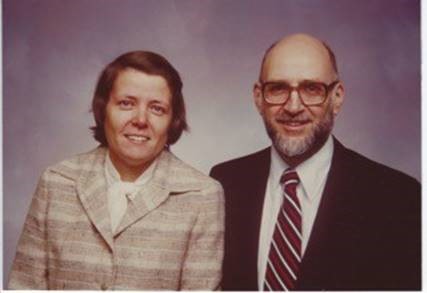 At the end of 2018, the Shorewood Public Library learned that Larry and Elaine (Hafemeister) Lange, long-time Shorewood residents and library patrons, made a generous bequest to our library to help it flourish for generations to come. We are truly grateful for this support, which will strengthen our ability to support the library needs of the Village of Shorewood and serve our community with resources for lifelong learning and engagement.
The success of our library as a vibrant community asset derives principally from strong ongoing financial support from the Village of Shorewood. With donations such as the Lange Bequest, other contributions we receive, and the ongoing fundraising efforts of the Friends of the Shorewood Public Library, our ability to achieve our mission is greatly enhanced.
Guided by Wisconsin State Statute for public libraries, Chapter 43, the Shorewood Library Board of Trustees considered many factors in determining how the Lange Bequest could benefit the library for many years. Ultimately, the Library Board decided to partner with the Greater Milwaukee Foundation (GMF) to manage the Lange Bequest for the Library. The Board developed and approved a spending policy which directs GMF's management of the bequest via three distinct funds. For more information on the intent of each fund, visit the Lange Bequest webpage.
We are so thankful that the Langes, who regularly used our library's resources and felt they gained so much from it, decided to leave us such a generous gift. They have made a significant long-term impact on our ability to serve the community!
If you would like more information on the Lange Bequest, please contact Library Director Rachel Collins at 414 847-2670 or rachel.collins@mcfls.org. You can also view our official press release here.
Share This: