---
  The novelty of more leisure time is waning and the challenge of keeping active kids entertained and learning is growing. If you are looking for ways to keep the kiddos busy, look no further than your kitchen cupboard. You can create some classic childhood playthings with a few common ingredients.  Each activity also offers a few lessons in counting, measuring, and science.
Here are a few of our favorite recipes for fun
PLAY DOUGH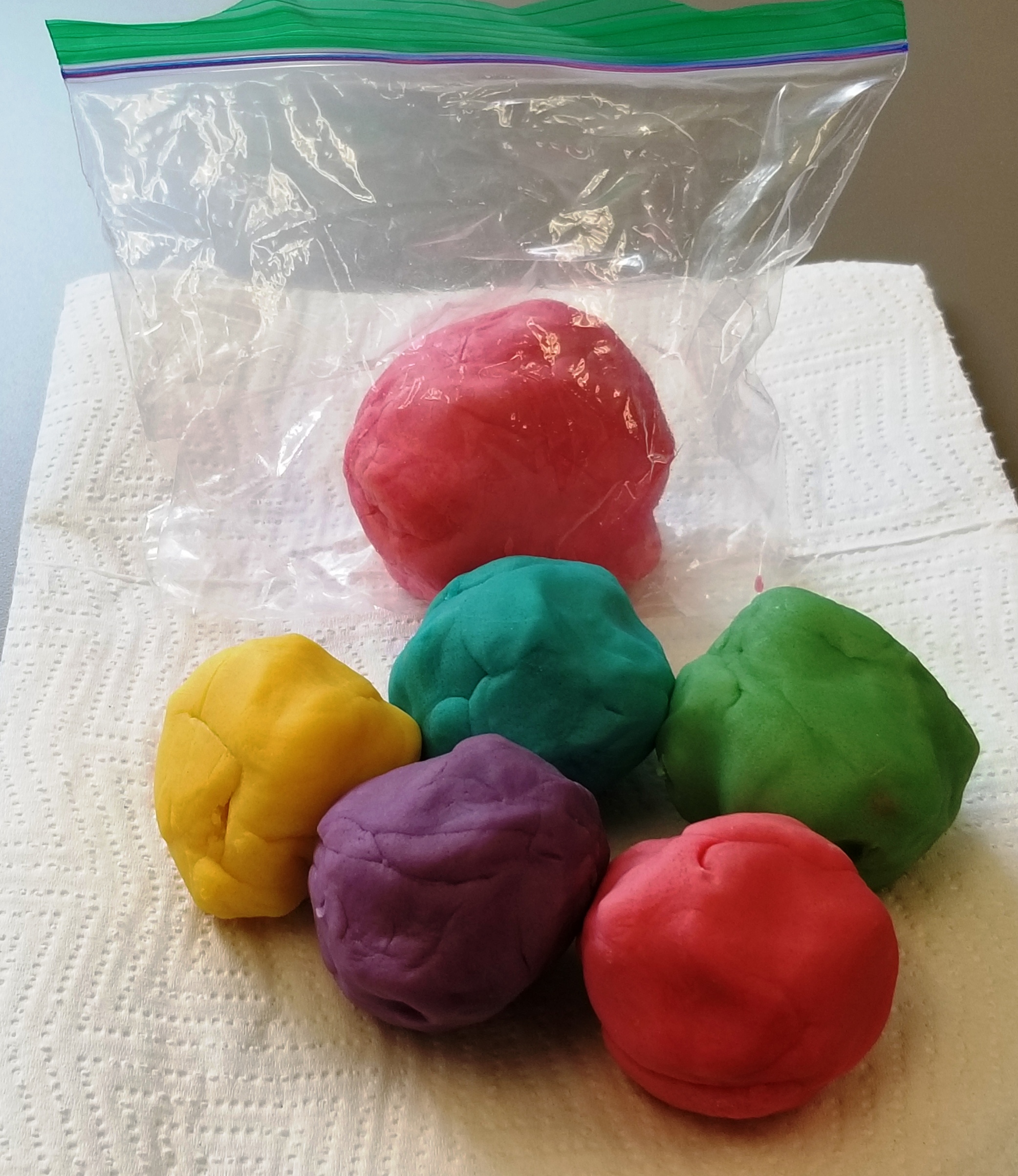 Ingredients:
1 c. flour
½ c. salt
1 Tablespoon cooking oil
1 Tablespoon cream of tartar
Food coloring by drops
Directions:
Combine all ingredients (but food coloring) in a pan and stir. Cook over low heat, stirring until thickens and a ball starts to form, 3 – 5 minutes.(Less time for softer more pliable dough. Longer time for firmer dough.)
Remove from pan. Add food coloring and kneed about 3 minutes for desired color. (Makes one large ball. Can be divided into smaller balls for more color choices.)
Store in airtight covered container or plastic bag.
CLOUD DOUGH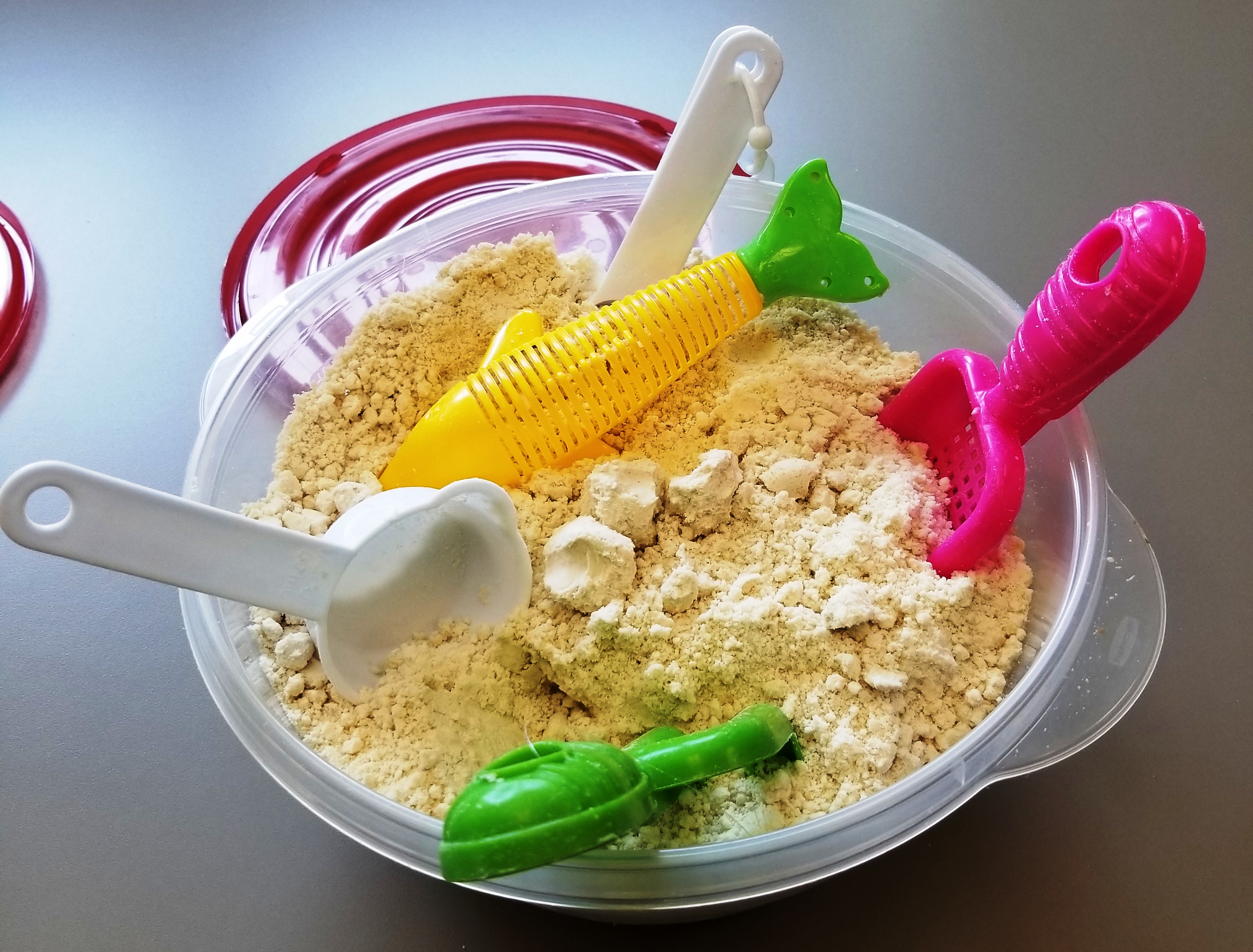 Ingredients:
8 c. flour
1 c. baby oil or other mineral oil (may substitute cooking oil but dough will be heavier and stickier)
Directions:
Scoop flour into large tub or bowl
Form crater in middle of flour
Pour oil into crater
Gently mix together. Mixture will maintain damp flour texture but molds into sand-like consistency
Use hands, kitchen utensils or beach toys to form shapes and structures
Store in tightly sealed container
SIDEWALK CHALK OR CHALK PAINT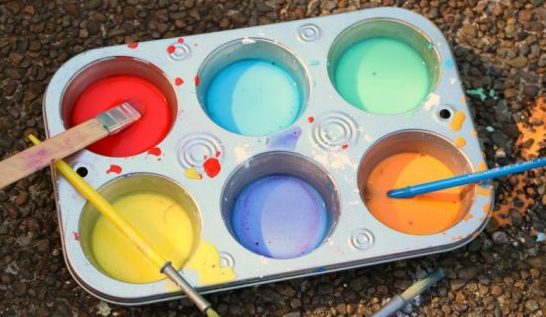 Ingredients:
1 c. cornstarch
1 c. water
Food coloring
Directions:
1. Stir cornstarch and water together
2. If making multiple colors, pour into individual cups for each color.
3. Add food coloring by drops by stirring into mixture
4. If making chalk paint, grab your brushes and create some sidewalk art. If paint starts to thicken, add a few drops of water and stir.
5. If making sidewalk chalk, line muffin tins or molds with wax paper and pour each color into a mold. You may also use lined toilet paper tubes. Make sure to color the tube bottom with wax paper and tape shut. Let chalk harden for at least 12 hours. Chalk may crumble more easily than commercial sidewalk chalk, but is completely non-toxic.
OTHER DIY IDEAS -
UN-SAND BOX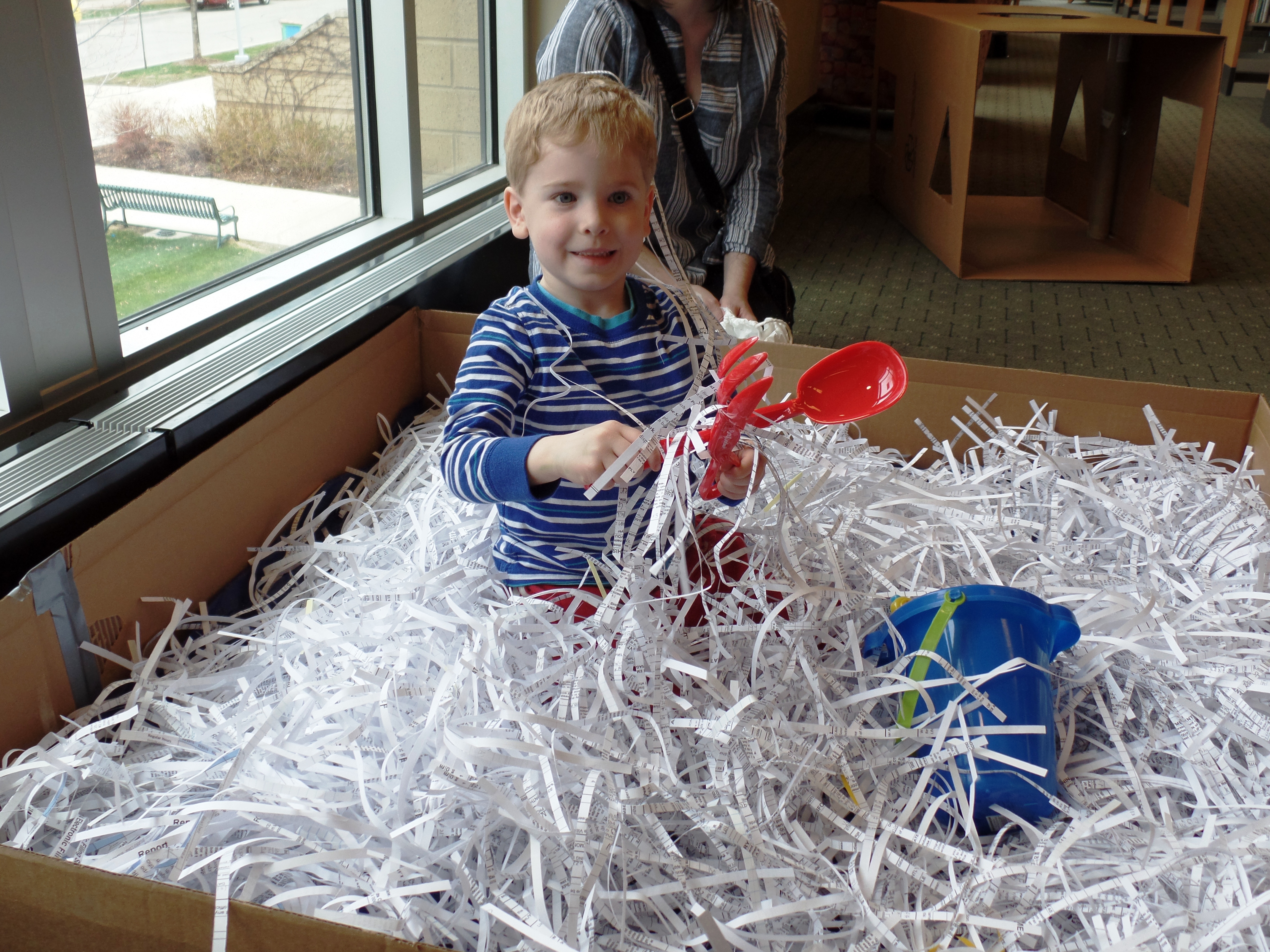 If you've been using this "safe-at-home" time to clean out files, put all that shredded paper to good use. Fill a small pool with the paper. If you don't have a pool, any big box will work. Throw in some kitchen utensils or beach toys.
TUBE TRACKS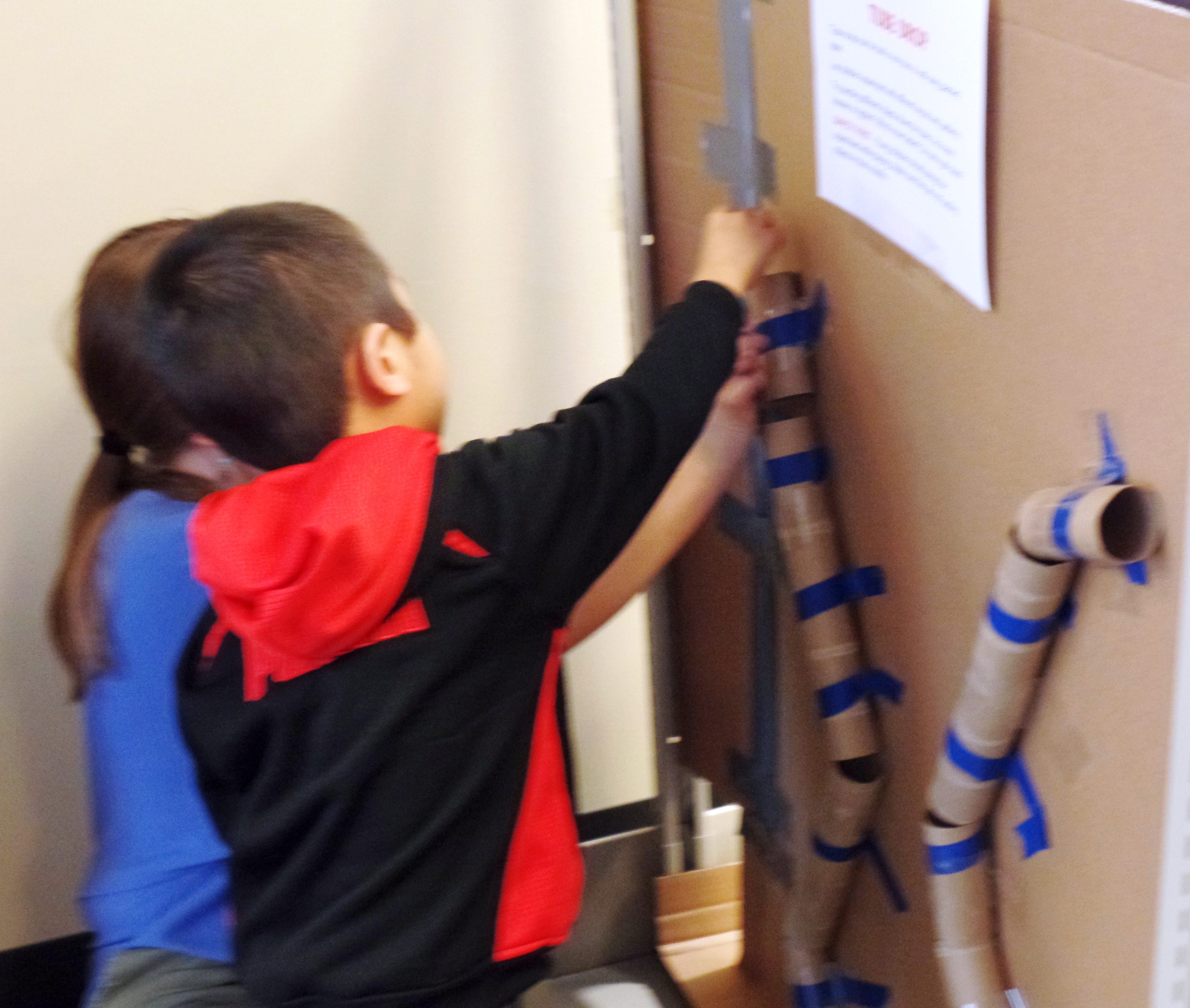 Let your kids design their own "marble run" with empty toilet paper, paper towel, and wrapping paper tubes. Attach tubes to a door or large piece of cardboard or wood with removable painters tape. Let them experiment with different track patterns and rolling different items down the tubes e.g. a marble, toy car, cork. Which is fastest, slowest? Which gets stuck or falls through?
Share This: