---
We'll offer more hours for in-person and curbside service beginning Monday, June 29.
Since June 15, our staff - and you, our patrons! - have been adjusting to having people back inside the library. We have had to change some of our seating options, and some of our staff workflow. Thank you for being with us as we adjust to the new normal.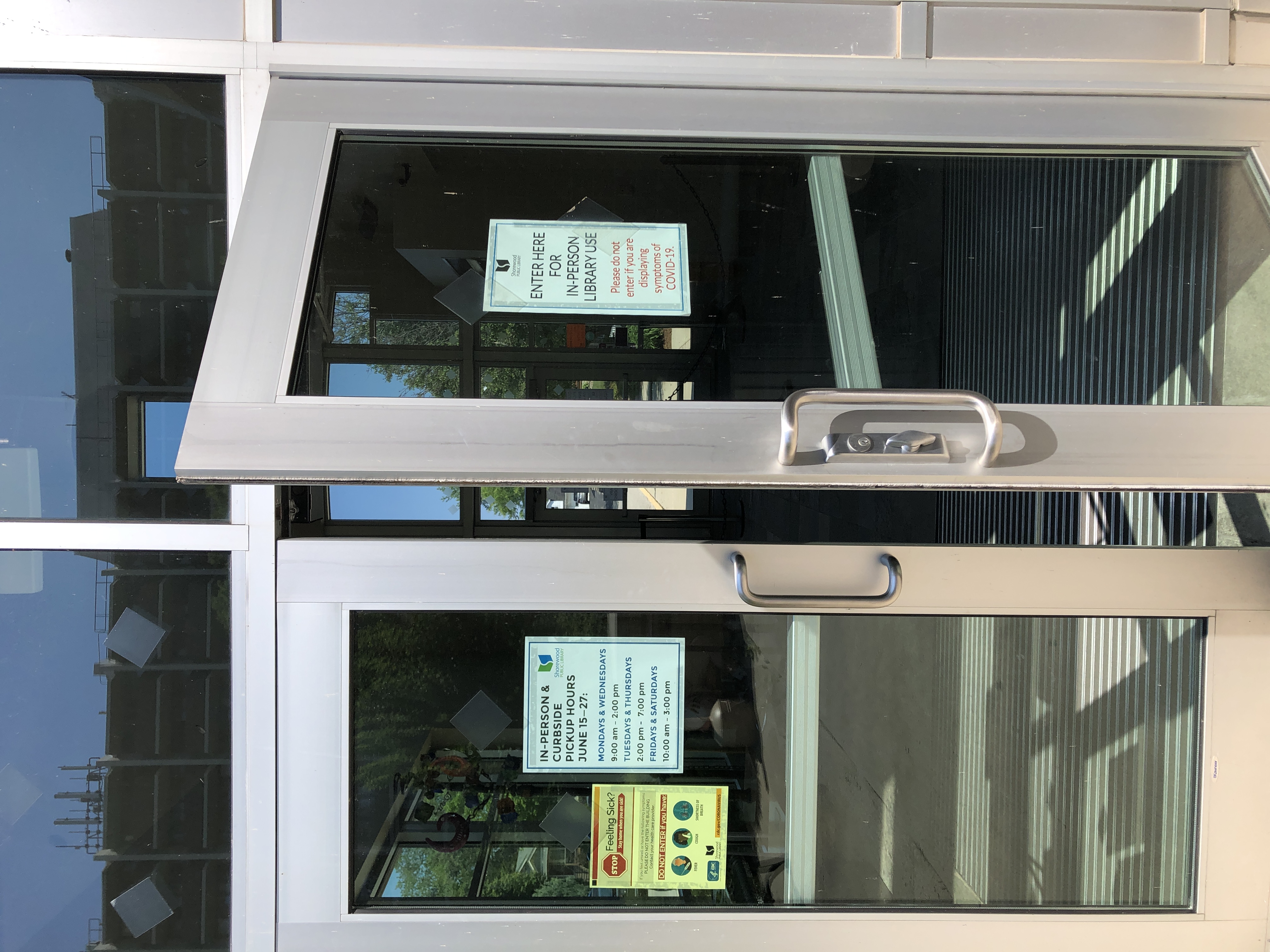 Beginning Monday, June 29, we will be open for an additional 16 hours per week in order to serve you better. These expanded hours also include three dedicated service hours per week for those at highest risk for serious illness from COVID-19: Mondays, Wednesdays & Fridays from 9:30-10:30 AM. In addition to that dedicated time, we will still offer curbside pickup of materials on the holdshelf. No appointment will be required for curbside pickup.
Our hours for everyone to use the library will be:
Mondays, Wednesdays & Fridays 10:30-6:00
Tuesdays & Thursdays 11:00-7:00
Saturdays 10:30-3:00
We anticipate that these hours will be effective through Labor Day. Due to the need to staff the library differently, we cannot offer our pre-pandemic hours and services at this time.
Please check the webpage about Summer 2020 services for more information about what we are offering, what we can't offer, and why we've made these decisions.
As always, we welcome your comments and feedback. Please call us at 847-2670 or email shorewood@mcfls.org to share.
Share This: