---
In the midst of the many challenges facing us in 2020, the Friends of Shorewood Public Library are thrilled that our library has re-opened while so many other libraries in our county and state remain closed. The librarians and staff are taking every safety precaution, so that we can once again access one of the most important places in our village.
We are fast approaching October, the month during which we celebrate National Friends of Libraries Week (October 18-24). Traditionally, we have a display of the programs we sponsor in the library foyer. This year, however, we do not want to encourage any patrons to linger and so will forego this.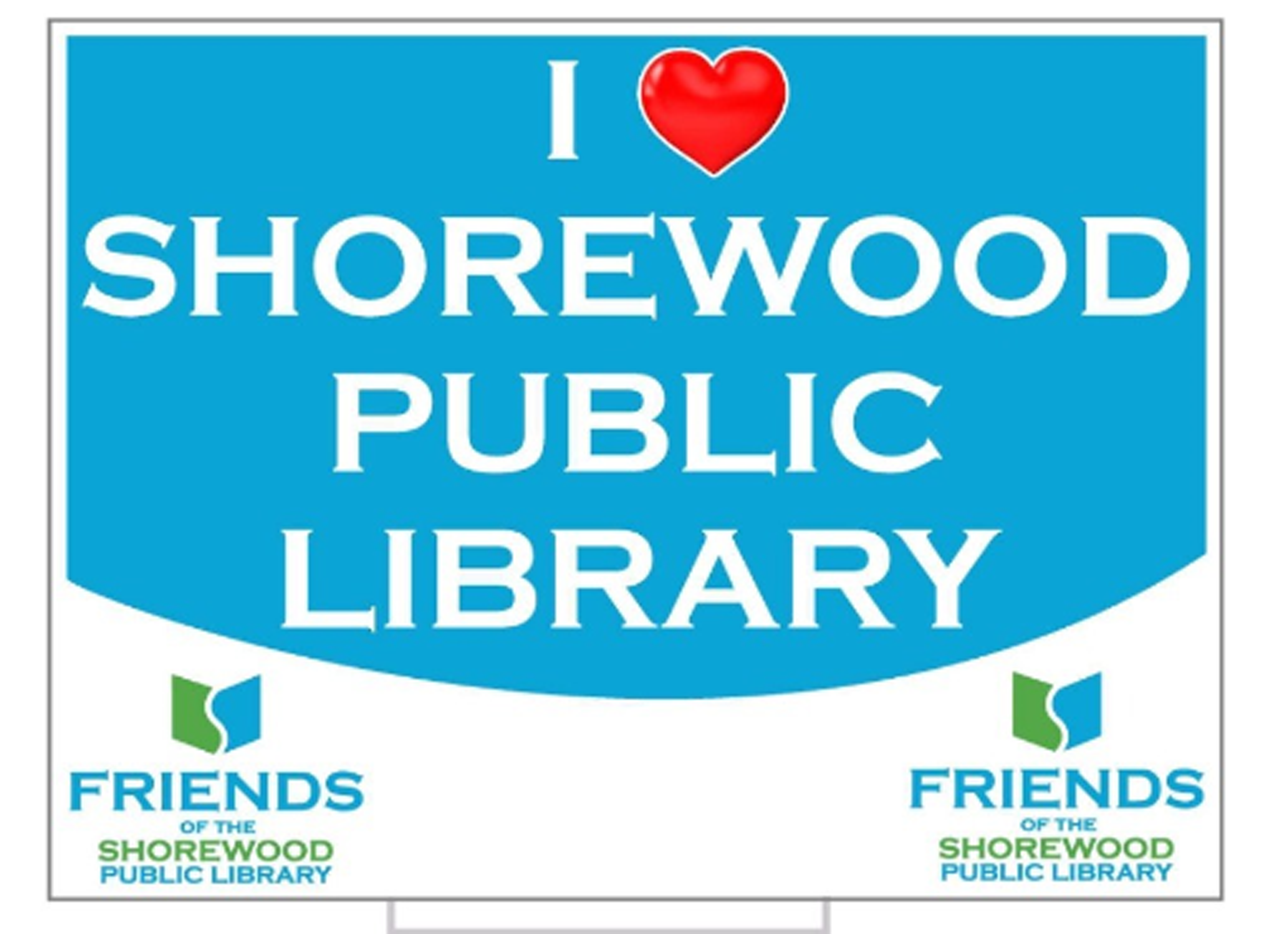 We do, however, want to continue our tradition of "I ♥ SHOREWOOD PUBLIC LIBRARY" yard signs! These signs will be particularly meaningful this year—a heartfelt sign of our appreciation for our beloved library as well as the librarians and staff members who have worked throughout the pandemic.
These true professionals found new and innovative ways to bring into Village and area homes the Friends' sponsored children's and teens' summer reading programs as well as Terrific Tuesdays. They brought the information display, "We Stand on Their Shoulders," in celebration of 100 years of the 19th Amendment to the U.S. Constitution—women's right to vote. They are adapting adult book clubs to Zoom format. They will be bringing out new programs throughout the autumn and winter. And they continue to offer a place where patrons can use computers, read newspapers, and check out materials. They are making sure we in Shorewood have safe and secure access to information, culture, and education.
If you would like to join us in thanking the Shorewood Public Library by displaying a sign in your yard, please complete this online form. The first 60 people to respond will find a sign planted in their yard at the beginning of October. To adhere to social distancing, we won't knock on your door. We'll return at the end of October to remove the sign and save it for 2021.  Click to access a printable version of our sign this year for anyone who prefers to display it in their window.
Again, many thanks for your continued support of the Friends!
-Jeannee Sacken, President, and McKenzie Edmonds, Trustee
Share This: