---
Professional baseball is right around the corner, and the Shorewood Public Library is getting a jump start on the season when Tim O'Driscoll, the official scorer of the Milwaukee Brewers joins us on Tuesday, March 28th at 6:30 PM. Tim will regale us with stories about his favorite baseball team, share memorable interactions with players and coaches, and talk about his experiences working for Major League Baseball. Tim is an excellent storyteller, and you don't want to miss this event – it's guaranteed to be a home run!
In the meantime, here are some of my favorite baseball books: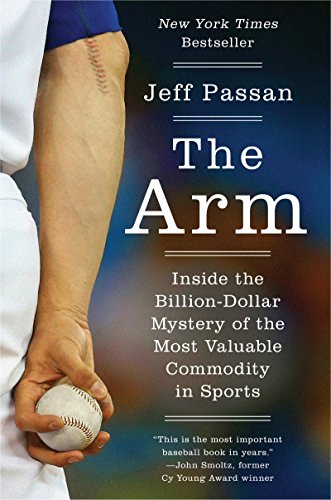 The Arm: Inside the Billion-Dollar Mystery of the Most Valuable Commodity in Sports by Jeff Passan
ESPN columnist Jeff Passan starts his bestselling book The Arm with right handed pitcher Todd Coffey refusing to have a dead guy's body part holding his elbow together. (Later in the book Coffey will "beat up an elliptical" in an attempt to get back on the field.) Ulner collateral ligament (UCL) reconstruction, also known as Tommy John surgery, is becoming more common for both professional and amateur pitchers as elbow injuries take a toll on not only players, but the game, too. In The Arm, Passan travels across the country and the globe in attempt to figure out why UCL injuries are becoming the norm, and how baseball culture can prevent them.
(Also, did you know that Major League Baseball pays more than five times the salary of all NFL quarterbacks combined on pitchers?)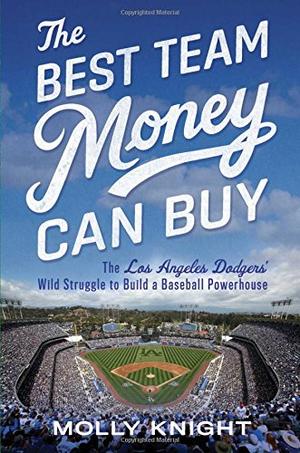 The Best Team Money Can Buy: The Los Angeles Dodgers' Wild Struggle to Build a Baseball Powerhouse by Molly Knight
I wish every Major League Baseball team had a book like this. Molly Knight is an author and a journalist, but let's be real – she's a Los Angeles Dodgers fan girl at heart. That's why I like The Best Team Money Can Buy. Knight, who was granted access to Los Angeles Dodgers ownership, management, and players is able to chronicle the team in-depth like a beat writer. I always love getting the inside scoop, and you can tell Knight does, too. The Best Team Money Can Buy may not be about the home team, but who doesn't love a good story about Zack Greinke, Yasiel Puig, and Clayton Kershaw?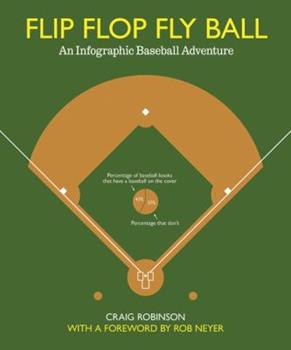 Flip Flop Fly Ball: An Infographic Baseball Adventure by Craig Robinson
Flip Flop Fly Ball is a fun book to literally flip through. It's full of colorful diagrams and depictions of obscure statistics, fun facts, and silly information. For example, Robinson includes infographics on the percentage of Major League players in the Baseball Hall of Fame, the square footage of one season's worth of baseballs, and "Centaurs in Baseball: Why They Wouldn't Make Good Third Basemen." (Personally, my favorite infographic is the "High Socks" one because I always track this on my scorecard.) Throughout the book, Robinson also includes original drawings, paintings, and photographs. Flip Flop Fly Ball was published in 2011, so some of the information may be kind of dated, but some of the history included is timeless. (Google Ed Porray.)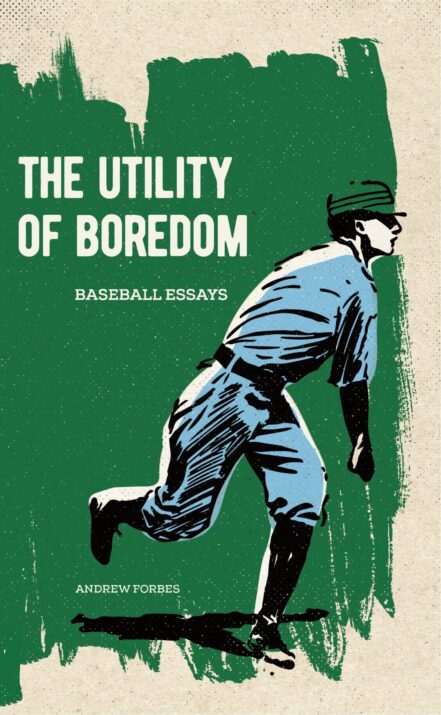 The Utility of Boredom: Baseball Essays by Andrew Forbes
In comparison with other professional sports like football and basketball, many may assume that baseball is boring. (It's not.) Baseball slow and comfortable, ritualistic and traditional, and maybe the lagging pace of the sport is what makes it remarkable. That's what Andrew Forbes explores in The Utility of Boredom. Throughout his collection of essays, Forbes takes a deep, meaningful dive into the game, often focusing on lesser-known stories, players, and teams. If you think about it, there's a lot of magic to the sport. While the ball is only actively in play for 18 minutes during an average three-hour game, baseball literally gives us time. There's time to contemplate, time to socialize, time to look at the clouds, etc.
HAYLEY JOHNSON
Share This: