---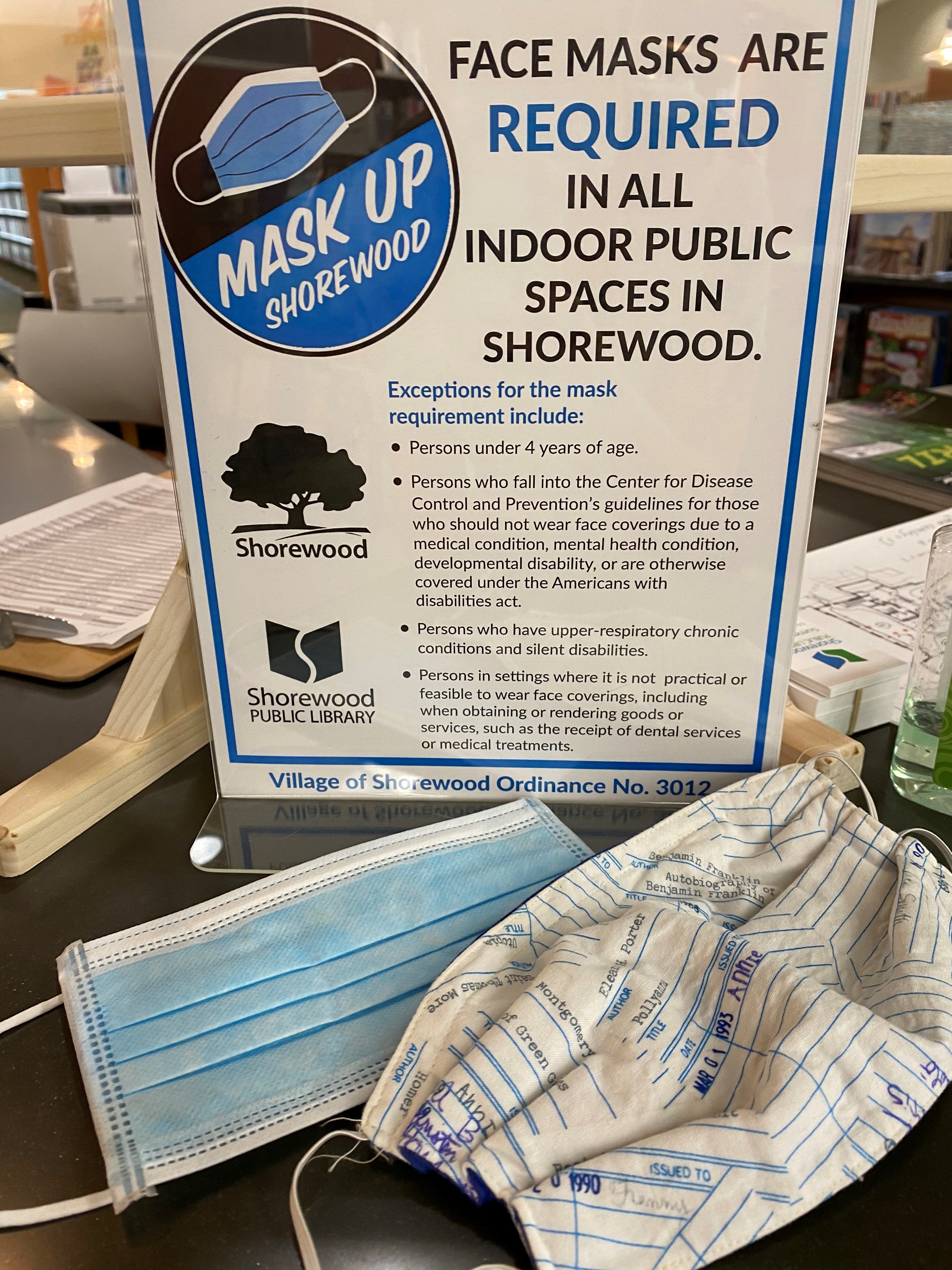 Masks are required in indoor public spaces in the Village of Shorewood. This includes Shorewood Public Library!
What does this mean?
You need to wear a mask that covers your mouth and nose when you are inside the library and other indoor public spaces in Shorewood. There are some people who do not need to wear a mask:
Children under 4 do not need to wear a mask (children under two absolutely should not due to the risk of suffocation).
People who should not wear face coverings due to medical or mental health condition or developmental disability
People who have upper respiratory chronic conditions (which make it hard to breath) and silent disabilities.
When at the library, staff may approach you to ask if you are able to wear a mask. We can even offer you a mask to wear and to keep.
We know that wearing a mask can be uncomfortable and hot, and make it difficult to stay hydrated. Take it from the library staff - we've been wearing our masks at work (sometimes for 8 or 9 hour days) for a couple of months now! We encourage one another to take regular breaks so we can get some mask-free time. If you need a short break to take a few deep breaths, let your face rest, or sip some water while you use the computer, wifi, or read a book: that's okay! We just ask that you put your mask back over your nose and mouth as quickly as you can.
Wearing a mask at the library will help ensure we can keep the library open for you - for internet and computer access, and the books and movies you love - as the COVID-19 Pandemic continues.
Thank you for wearing a mask!
Share This: